GIVEX POINT-OF-SALE SOFTWARE
The Cloud POS System That Does it All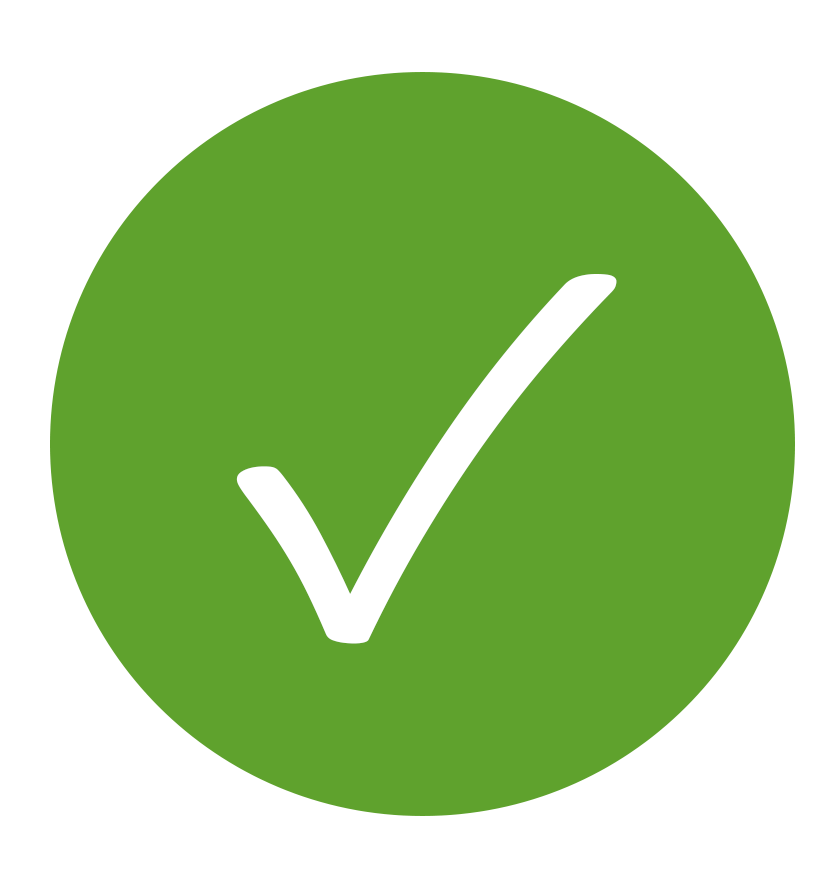 Gift Cards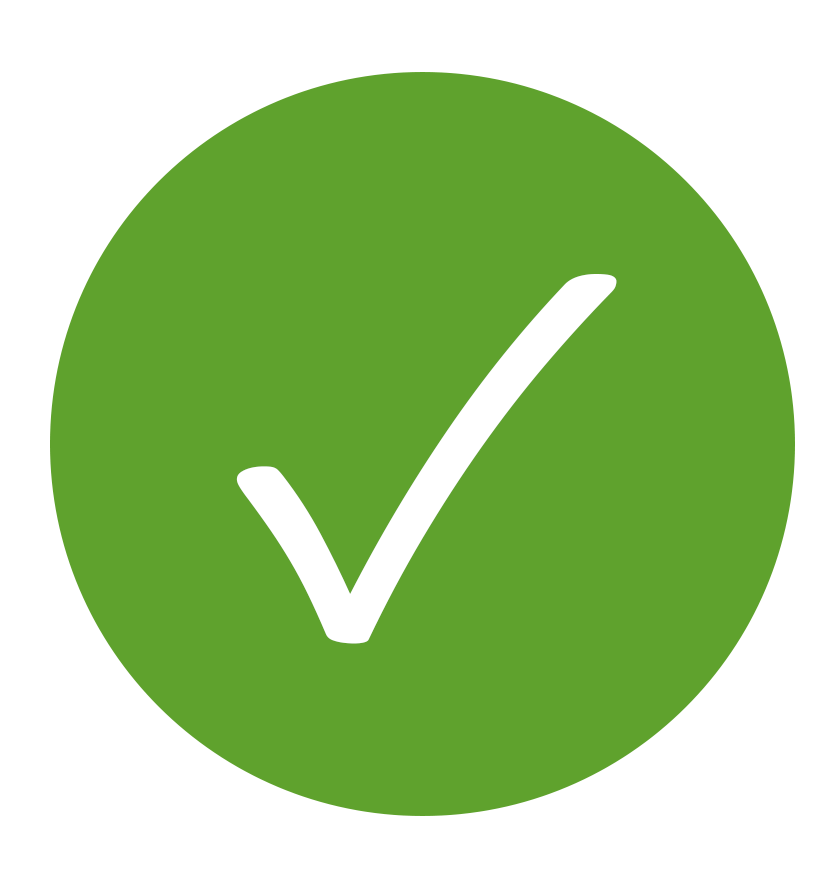 Inventory Management
a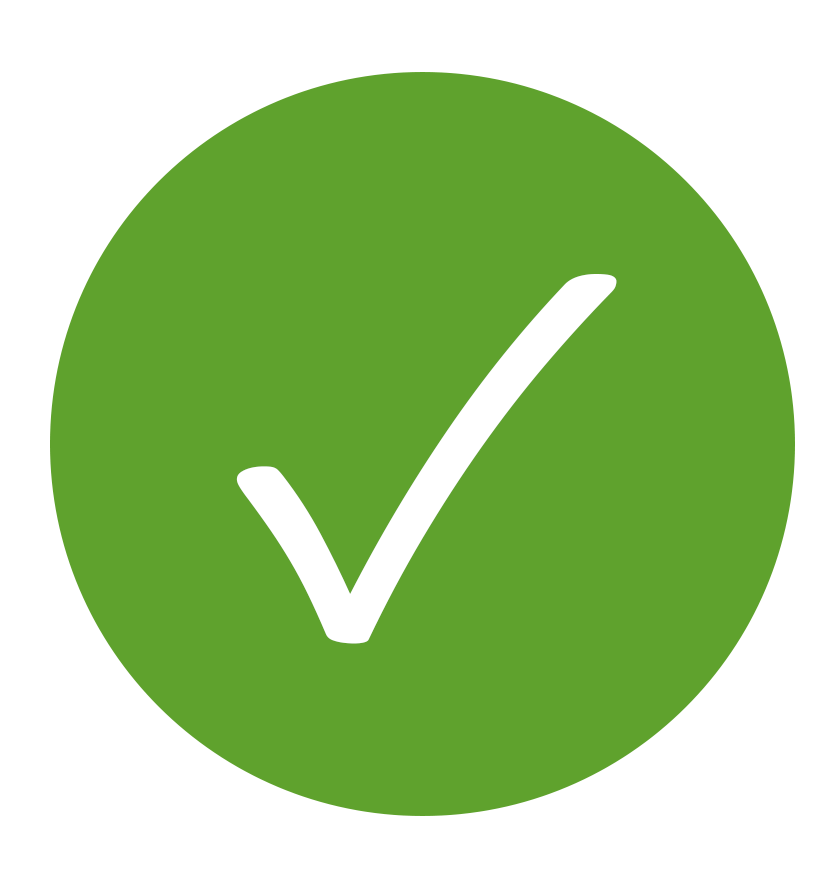 Ordering Kiosk
a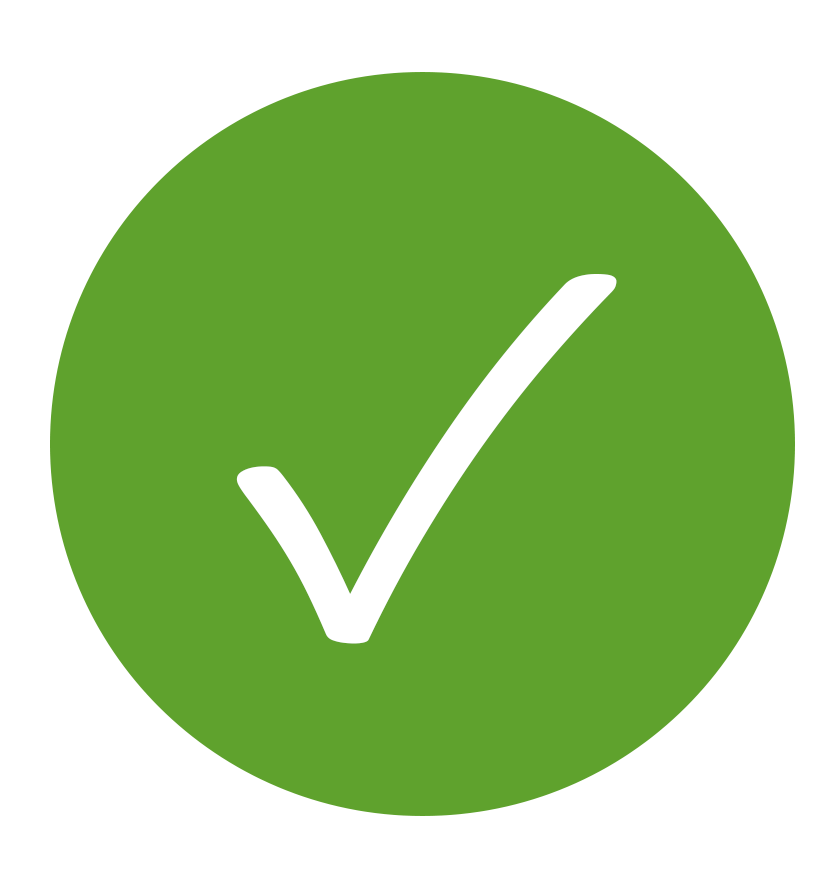 Customer Loyalty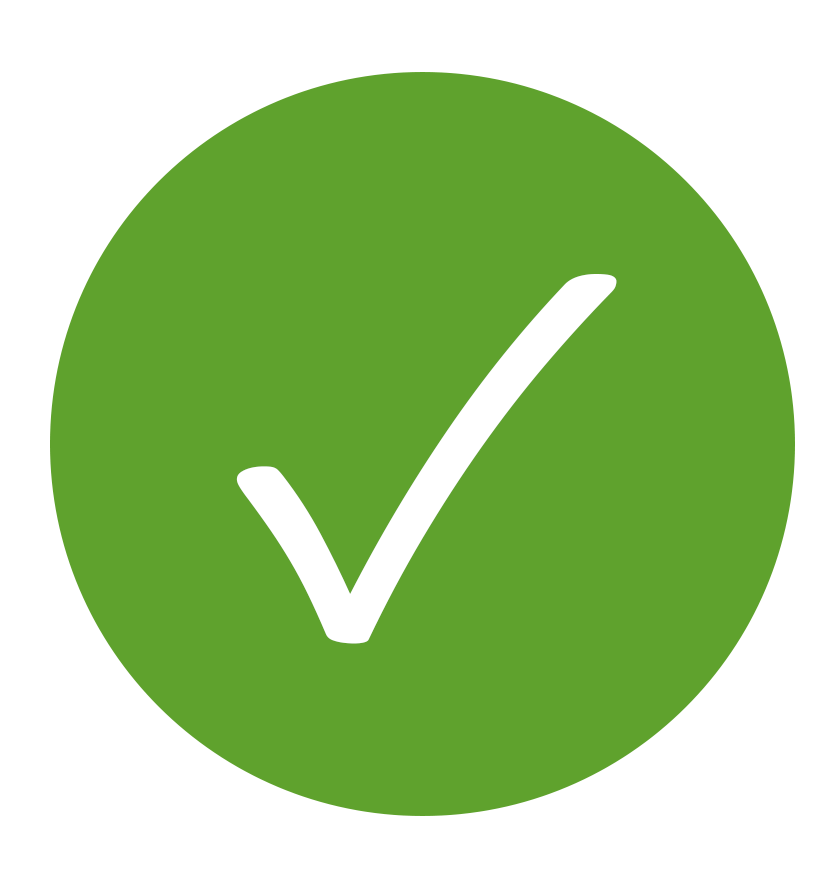 Kitchen Display System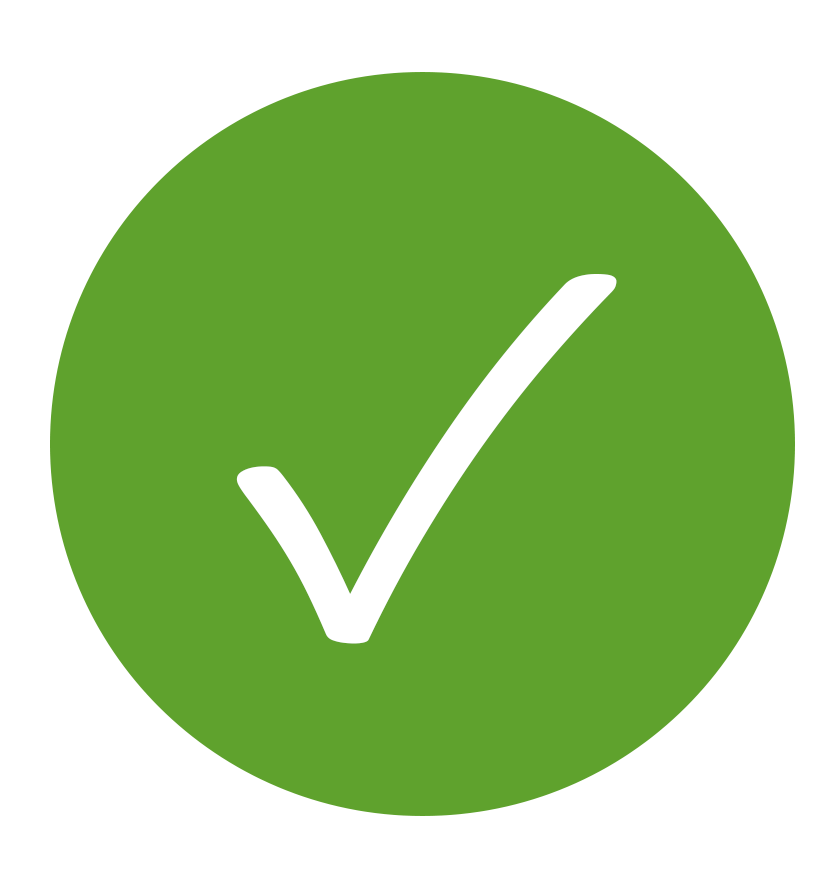 Online Ordering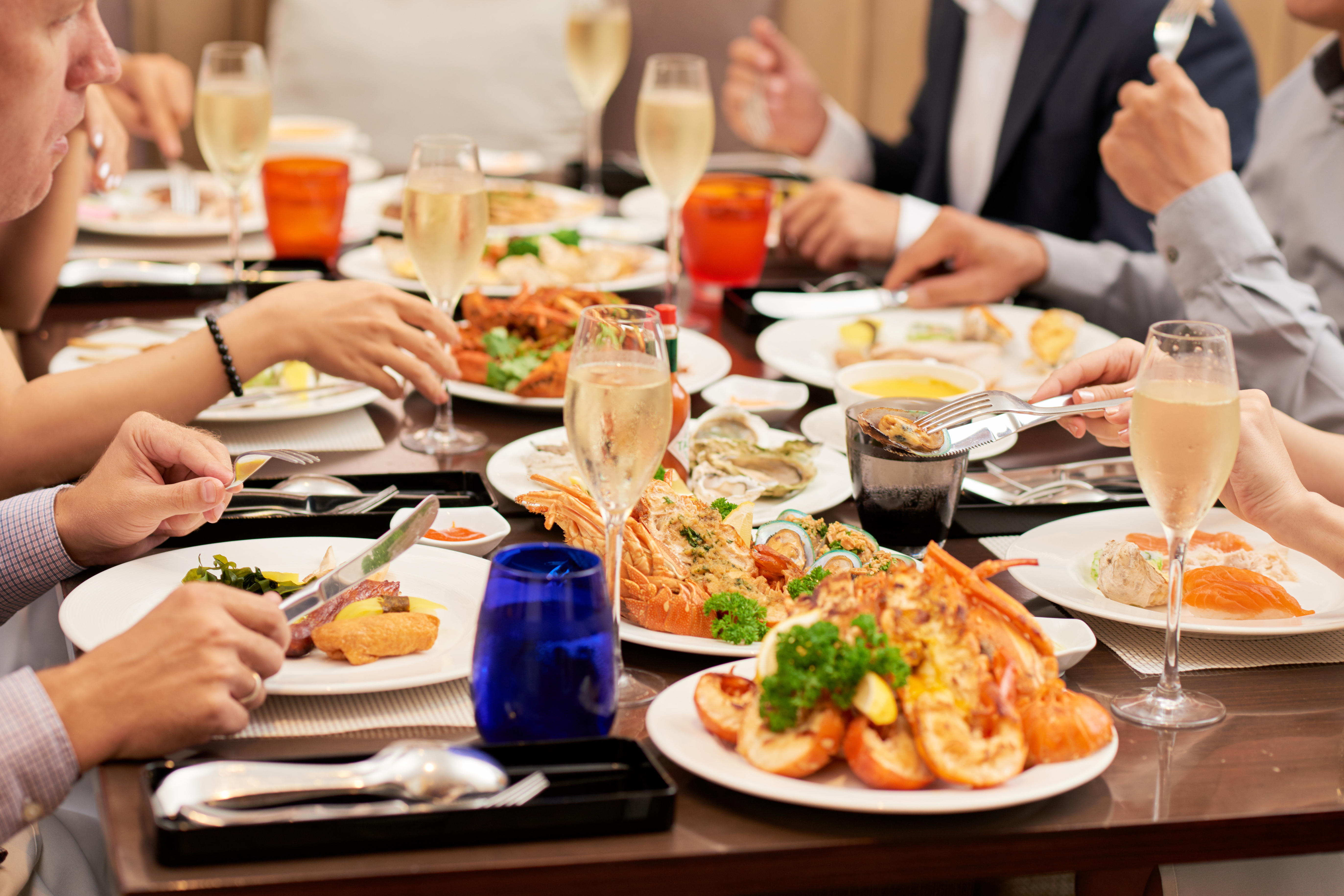 TABLE SERVICE
GivexPOS was developed for restaurant environments by hospitality leaders. 200+ features allow you to manage every aspect of your business from creating customized production steps and workflows to supporting complex routing configuration between prep stations. With Givex, you can easily analyze large quantities of data for actionable information that makes sense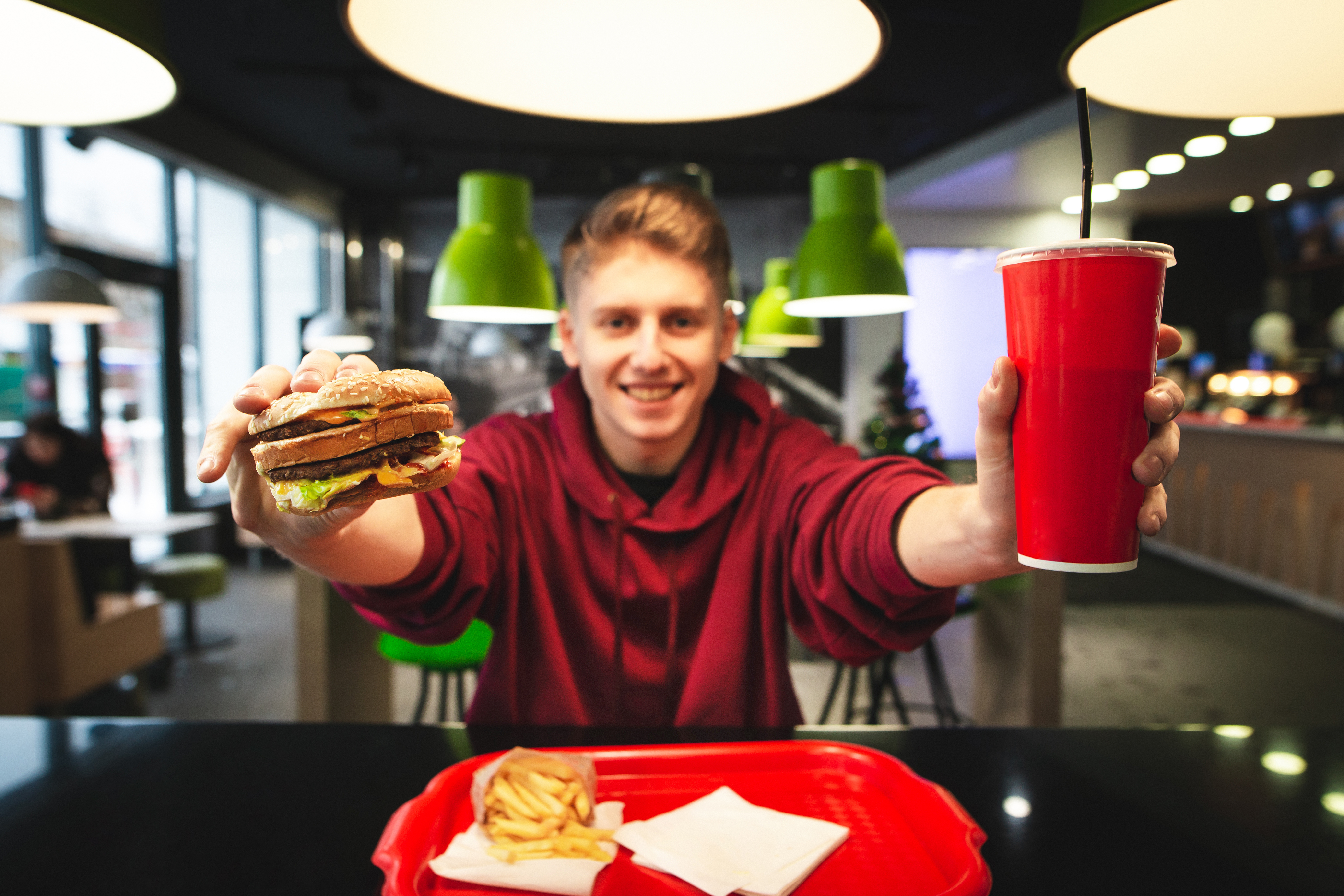 QUICK SERVICE (QSR)
Optimize operational efficiencies with intuitive, industry specific workflows with Givex POS software. Improve food quality with clear production steps, reduce waste, increase table turns using production automation, and process and track scheduled orders quickly. Manage your staff, your menu's, inventory control, and workflows remotely.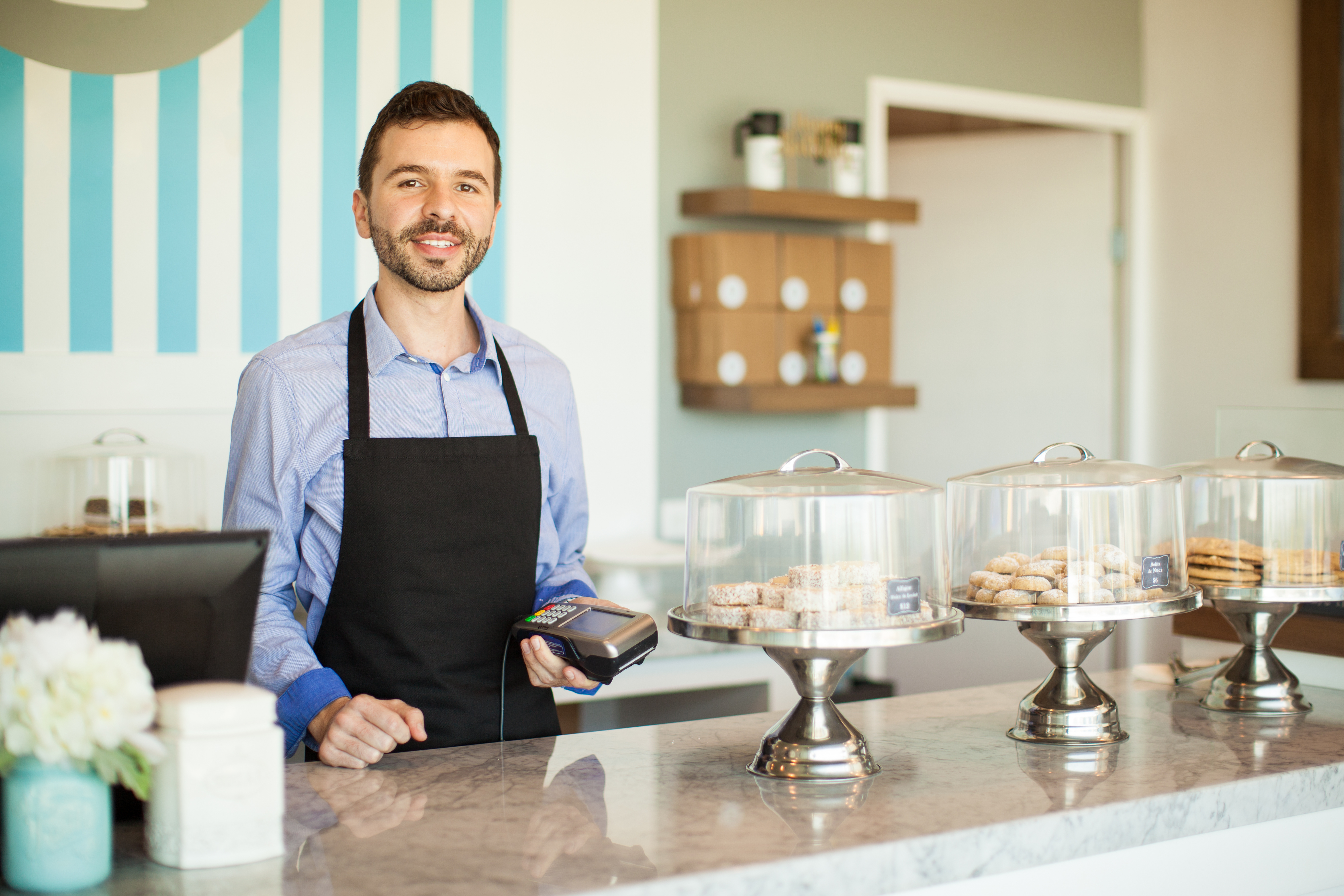 RETAIL
AM/PM's omni-channel store solutions with Givex connects consumers to your brand across multiple platforms. Being semi-integrated to payment processors eliminates PCI concerns. Multilingual interfaces including simplified Chinese, traditional Chinese, English, French, Spanish, and Portuguese. Powerful incentive and engagement tools identify top customers and drive off-season sales.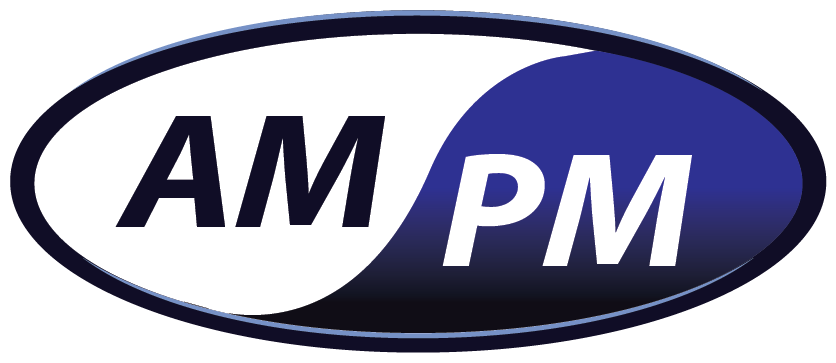 Your Trusted POS
Partner for Success
AM/PM bridges together the top-tier solutions and nation-wide service you need to run your operations successfully. When your GivexPOS system is combined with AM/PM's expertise and reliability, it creates a seamless transition from start to finish and beyond. No matter where or how you grow, AM/PM is available to support you with 24/7 service and access to the best technology from the brands you know and trust.
Get in Touch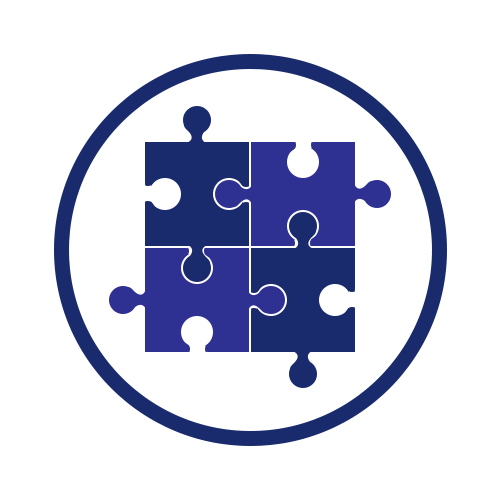 ALL-IN-ONE PROVIDER
From robust software to innovative technology and service, AM/PM is your one-stop-POS-shop!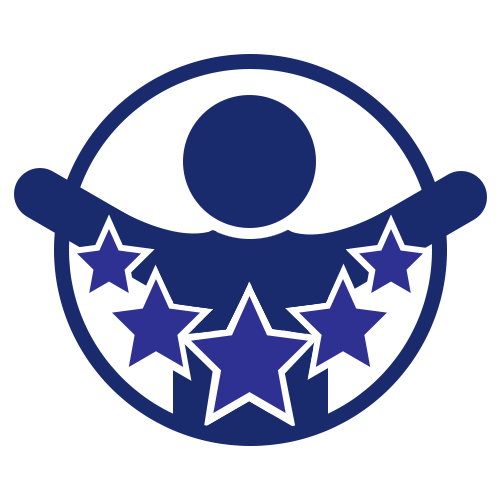 SUPERIOR SERVICE
Our 24/7 best-in-class support will connect you to a certified remote or on-site technician quickly.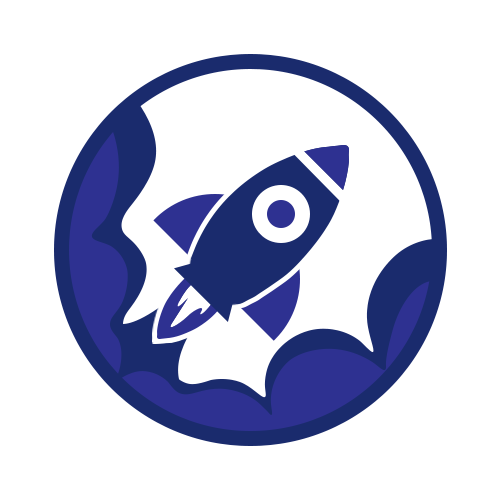 NO LIMITS
As you grow, simply enable other features or modules and GO! No development required.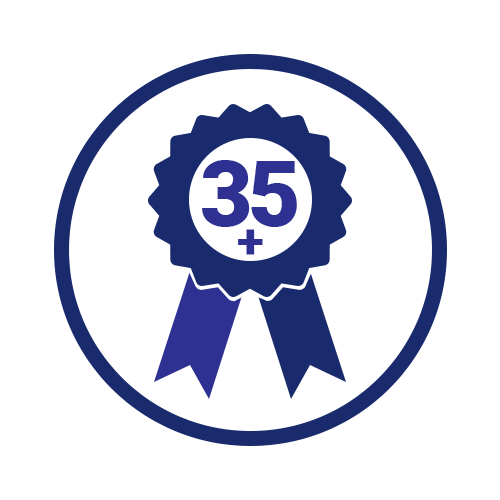 35+ YEARS EXPERIENCE
AM/PM has the resources, tools, and expertise to take on all of your unique point of sale needs.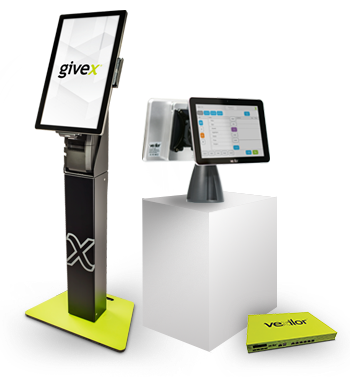 Givex Hardware
Point of Sale Technology Made for Doing Great Business
Explore Givex's full range of hardware solutions from AM/PM from tablets to self-serve kiosks, terminals and more.
The Givex Ordering Kiosk integrates Elo's robust technology with your GivexPOS system seamlessly. The 15" touch screen and simple interface allows customers to browse menu items, submit an order, review their selection, edit, and pay in less time than traditional order taking. In the meantime collect data from every aspect of your operation, providing you with the business intelligence you need to make better decisions.
Better engage with customers
Increase revenue & reduce errors
Maximize Labor
Collect vital customer data
Durable design, built to last
Display on a counter, mount to a wall or place anywhere with a pedestal stand
Givex Hardware
Ready to see what GivexPOS
can do for your business?
Get in touch with our Point of Sale Experts for a free demo today.
Request Demo
Features for Quick, Industry-Intuitive Workflows
GivexPOS is customized with tools, reports, workflows, and functionality designed for the way your business works.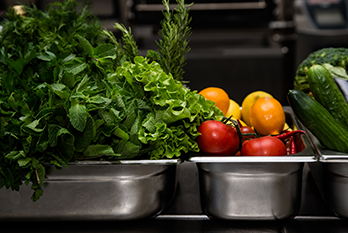 Inventory Control
GivexPOS gives you in-depth inventory control. Track inventory at each of your stores in real-time, measure your theoretical stock based on your sales, receive, transfer and update inventory in-store or online and perform inventory counts — all on your POS. GivexPOS supports Cycle and Full Inventory counts from both the POS and from the online Portal. Automatically reorder depleted inventory with GivexPOS's built in low inventory thresholds and purchasing module.
Easy Reporting & Secure Administration
GivexPOS collects data from every aspect of your operation, providing you with the business intelligence you need to make better decisions. Over 400 reports on gift and loyalty programs are included as part of our standard solution. Accessible via our administrative portal, these reports cover every aspect of your program's performance. Generate real-time reports 24/7 or set them to generate automatically on a pre-set schedule and be delivered to a secure ftp or email address. Choose from multiple file formats and options when generating reports including date range, currency, merchant and more. Get graphical visualizations of your data and configure graphs to compare different stores and time periods. These new reporting tools help you to easily make sense of your data. Easily customize permission settings so each member of your organization only has access to the data they need.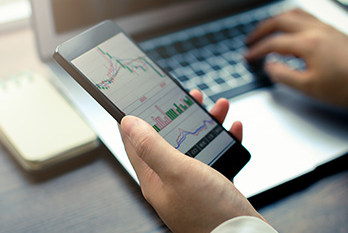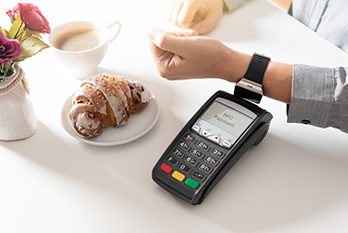 More Convenient Ways to Order & Pay
Contactless Ordering & Payment
Dine-in guests can order and pay from their mobile phones easily by scanning a QR code. This service uses our new Progressive Web App and unites your dine-in orders, drive thru and mobile ordering all into one convenient solution.
Online Ordering
Launch online ordering for your business with ease. Let your customers pick a location, choose a pick up time, and easily place their order from their phone, tablet, or computer. Orders can be easily viewed by staff, accepted, and then routed to production to be prepared in advance of pick up time.
Scheduled Ordering
Instantly offer Catering, Pick Up and Order Ahead options to customers. GivexPOS automatically queues up production to ensure that the order is completed when the customer arrives at the appointed time for pick up. You can assign a Loyalty member to the scheduled order to easily re-order their last order. Powerful reporting features show outstanding liability and help you reconcile easily when orders are pre‑paid.
Flex Ordering
This flexible new way of taking orders is an alternative to the usual linear approach. This is a more conversational ordering process that allows customers to more easily change their minds and make decisions as they interact with staff. Flex ordering can improve accuracy of complex orders and result in higher customer service and satisfaction.
Advanced Kitchen Display System
Givex's extremely customizable Kitchen Display System (KDS) routes items to different production stations and intelligently manages cooking times to your specifications. Imagine burgers and steaks done just right, every time, no matter who is at the grill.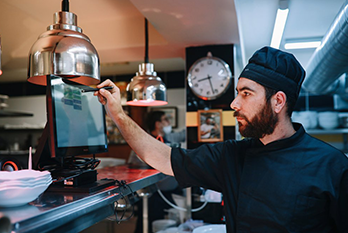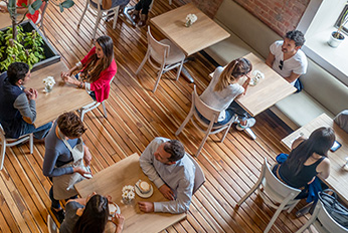 Store Layouts & Table Management
Always know the status of your tables in real-time. Color-coding lets staff know at a glance which tables have ordered, which have paid their bill, which have been open the longest, and more. Improve table management and queue times with built-in Wait Lists. Create easy to use overlays to show serving sections based on the type of volume you have.
Menu Database & Combo Functionality
GivexPOS supports whichever way you want your menu items and combos to be input. Choose from automatically, manually, prompt the operator if items qualify for a combo, or create a combo on-demand. With GivexPOS from AM/PM, its never been easier to set‑up complex combos that are unique to your business. Plus, manage all of your menu details in one central location. Harmonize your pricing and descriptions across in-store POS, mobile ordering, kiosks, scheduled ordering and catering for a full omi-channel experience.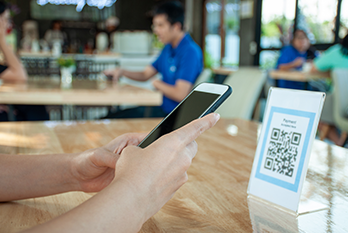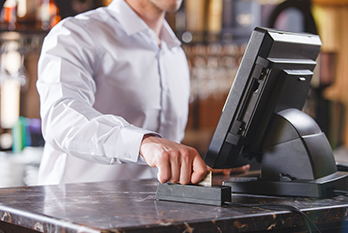 Coupons & Discounts
Automatic Discounts
Setup promotions and connect them to discounts, which are applied based on the purchase automatically in real-time.
Manual Discounts
Discounts are manually applied but require manager approvals, preventing fraud and misuse.
Discounts Integrated with Rewards
Issue free rewards to customers that can be used to get a discount on the purchase of targeted products.
Source & Target Discounting
Buy any of the following to get a discount with your purchase. Get a soup or salad when you try any of our new appetizers!
Dynamic Coupons
Drive customer spending with dynamic coupons. Print a unique coupon bar code directly onto each customer's receipt.
3rd Party Integrations
With hundreds of integrations, GivexPOS can accommodate whichever partners you deem beneficial to your business. Our customization capabilities remove barriers and allow your business to go where it needs to go. Plus, Givex continually develops new features for all its products, and these updates are always available to all clients. On a bi-monthly basis, Givex sends out a release with the newest developments and improvements so you can keep updated with the latest solutions within your industry.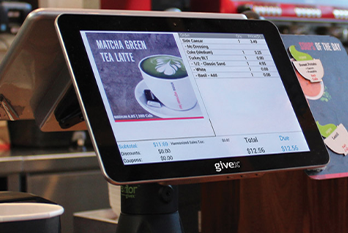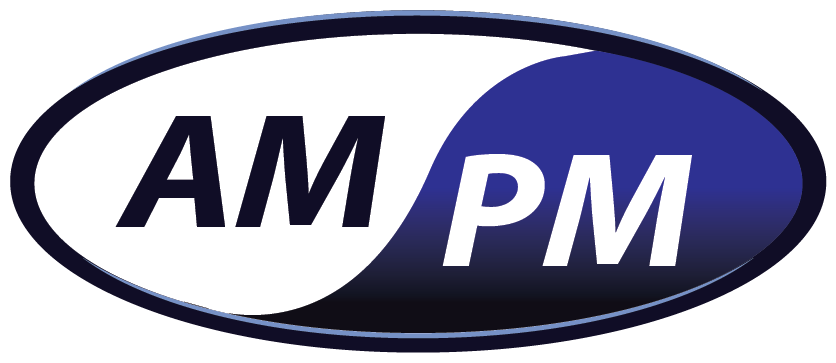 Let's get in touch!
AM/PM Systems Sets the Standard for POS Support
Experience our exceptional live Customer Support services to complete our one-stop-shop POS Solution.