Your business could be vulnerable to cyberattacks and data loss. They're prepared, are you?
Ransomware Attack Trends
300%
Attack rate increase during the COVID pandemic according to the 2020 Acronis Cyberthreats Report
1 in 5
Small to midsize businesses (SMBs) have fallen victim to a ransomware attack according to Strategy Analytics' Research of SMB Market
92%
of victims who pay the ransom never get their data back according to Sophos State of Ransomware Report, 2021

Did You Know?
Ransomware is malicious software (malware) used to encrypt the victim's data with an encryption key that is known only by the attacker, thereby rendering the data unusable until a ransom payment is made by the victim.
Common SMB Misconceptions
We have nothing that cybercriminals want
Cybersecurity is too expensive
We're too small of a business to be a target
&nbsp
Today's Ransomware Requires the Next Generation of Cybersecurity
Perhaps you've seen the headlines: ransomware is the fastest-growing malware threat today— it's spreading like wildfire, with a dramatic uptick after the onset of the COVID-19 pandemic. No business is immune. Attackers find it easy to exploit a lack of threat-awareness, IT expertise, and/or outdated approaches to data protection or cybersecurity, putting all business at high risk.
Protecting Your Business With AM/PM is Easy and Affordable
Know security, no fear. No security, know fear. Our team and leading partners have a proven history working with clients to shore up their ransomware protection and data back-up so that they can fight today's threats, recover from any attack and avoid paying a ransom. Our approach integrates next-generation data protection with cybersecurity to ensure our clients have unparalleled protection of all their endpoints, systems, and data. Get started with your local AM/PM representative today.
Small Businesses Are Turning to the Trusted Professionals for Their Security Needs
When a cybercrime makes the news, it's typically because a large organization has fallen victim to an attack. However, small organizations are just as enticing to criminals as large ones, and in many cases even more so. This is because large companies have access to considerable resources, which means they can afford an internal team of information security professionals and cutting-edge technology to defend themselves. Small businesses, on the other hand, have limited resources and cannot rely on internal security teams. That is why more businesses trust AM/PM to strengthen their security posture and protect their assets while also maintaining compliance requirements.
Add the cybersecurity your business needs before it's too late.
Contact Us
Data Back-up and IT Preparedness Significantly Reduces Your Risk of Disruption - Saving You Thousands
When was the last time you lost power or the internet crashed? What was the impact to your business? Did you lose any data or revenue? The truth is that everyday system outages and cyberattacks are shockingly common. When something happens, it's not only frustrating, it can be devastating to your bottom line. That's why it's important to prepare for any IT disruption and ensure your valuable data is backed-up. In fact, according to the Veeam Data Protection Report 2021, once you've added up lost business, lost productivity, and lost reputation, a single hour of downtime costs businesses $84,650 on average.
Data Recovery is More Accessible Than Ever
Whether you realize it or not, today's cloud technology gives small businesses a powerful and affordable way to defend their data from disaster. Our best-in-class solutions are available to help ensure your business keeps running without having to manage it yourself. Whether you're looking to keep entire servers full of business data up and running, or have just one database you can't afford to lose, your back-up and recovery approach needs to be able to protect and quickly recover what's important to your team.
Forseeing the Unforseen
AM/PM safeguards a copy of your data off-site to avoid destroying both original data and back-ups should a physical or digital disaster occur. Gain peace-of-mind knowing your data is being protected from theft, fire, flood, or malware infections.
TAILORED FOR GROCERY
Keeping Your Lanes & Back-Office Data Accessible
Losing your point-of-sale data is crippling to any grocer regardless of size. Our data recovery services gives you the ability to protect your cashier lane and self-checkout interfaces alongside your back-office. With these areas covered, your grocery store can get back up and running quickly. Our experts are available 24/7 to support you from coast to coast across North America. AM/PM has the expertise, resources and footprint to provide the trusted point-of-sale data protection and timely support your business needs.
Pricing: Choose the Protection That's Right For You
Determine the right cloud back-up plan for your storage requirements which includes cybersecurity protection.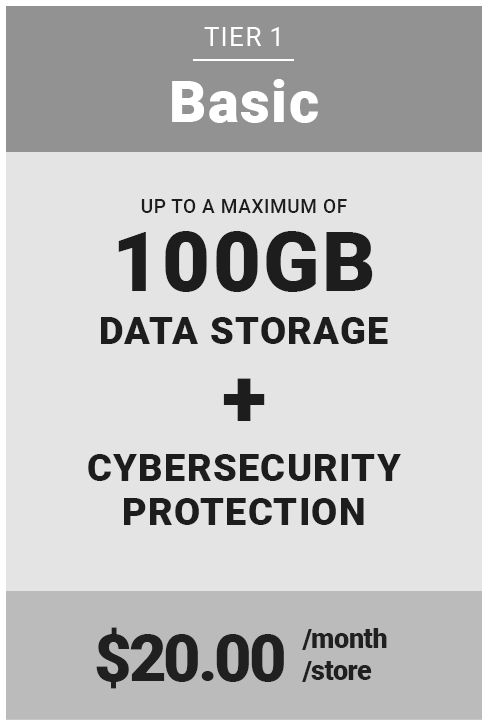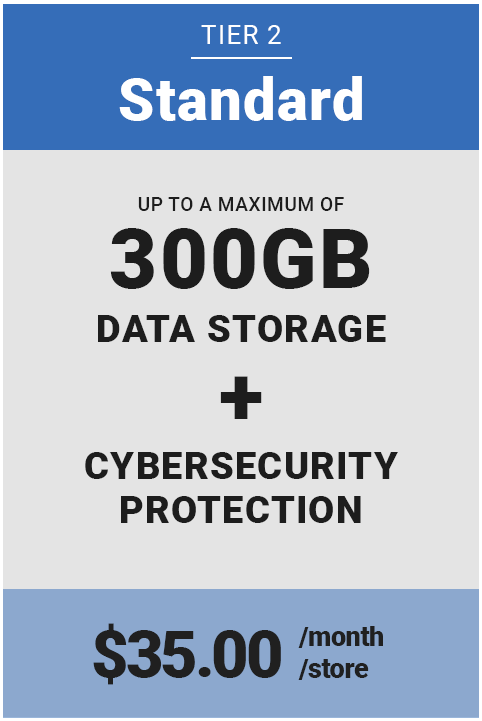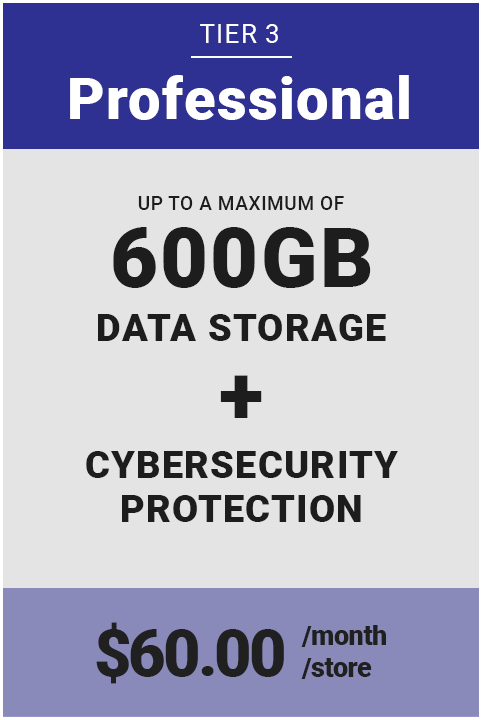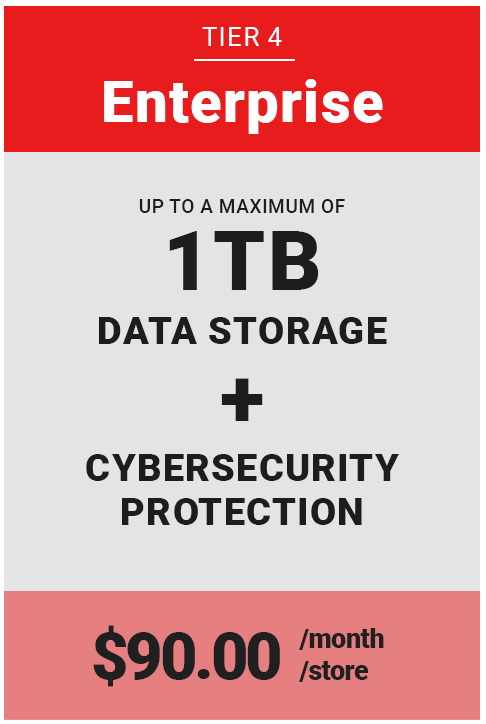 Get 3 MONTHS FREE With 3-Year Agreement*
*Additional Terms & Conditions apply. Please ask your AM/PM Sales Representative for more details.
Protect yourself from costly down-time and data loss
before it's too late.
Get in touch with an AM/PM Expert to discuss which plan is best for you and get the protection your business needs today.