Point of Sale Receipt, Desktop & Kitchen Printers
Best-in-Class POS Printing Solutions
AM/PM Systems delivers reliable, cost-effective and fast-printing solutions that increase throughput and efficiency. Navigate quickly to your desired printer section by clicking on one of the options below.
Discover our full range of Point-of-Sale Receipt Printers
from the leading brands you know and trust.
AM/PM can provide different models based on the unique needs of your business.

Epson TM-U220 Receipt & Kitchen Printer
The compact receipt printer of choice the retail and hospitality industry can depend on
Epson's mPOS-friendly TM-U220 impact receipt and kitchen/bar printers are compact, reliable and optimized for high-speed throughput. Designed to work right out of the box with mobile POS applications that can print directly from iOS, Android or Windows devices. In addition, they offer all the features important to the retail and food service industries including two-colour printing for exceptional right-side-up printing and crisp, clean logo printing.
Features
Three impact printer models
mPOS-friendly printer compatible with iOS, Android and Windows mobile devices
DHCP enabled model available for easy IP/network configuration
Fast printing of up to 6.0" per second, right-side-up for kitchen orders
Two-colour printing for highlighting promotional offers or their order exceptions
Can accommodate paper widths of 58, 70 or 76mm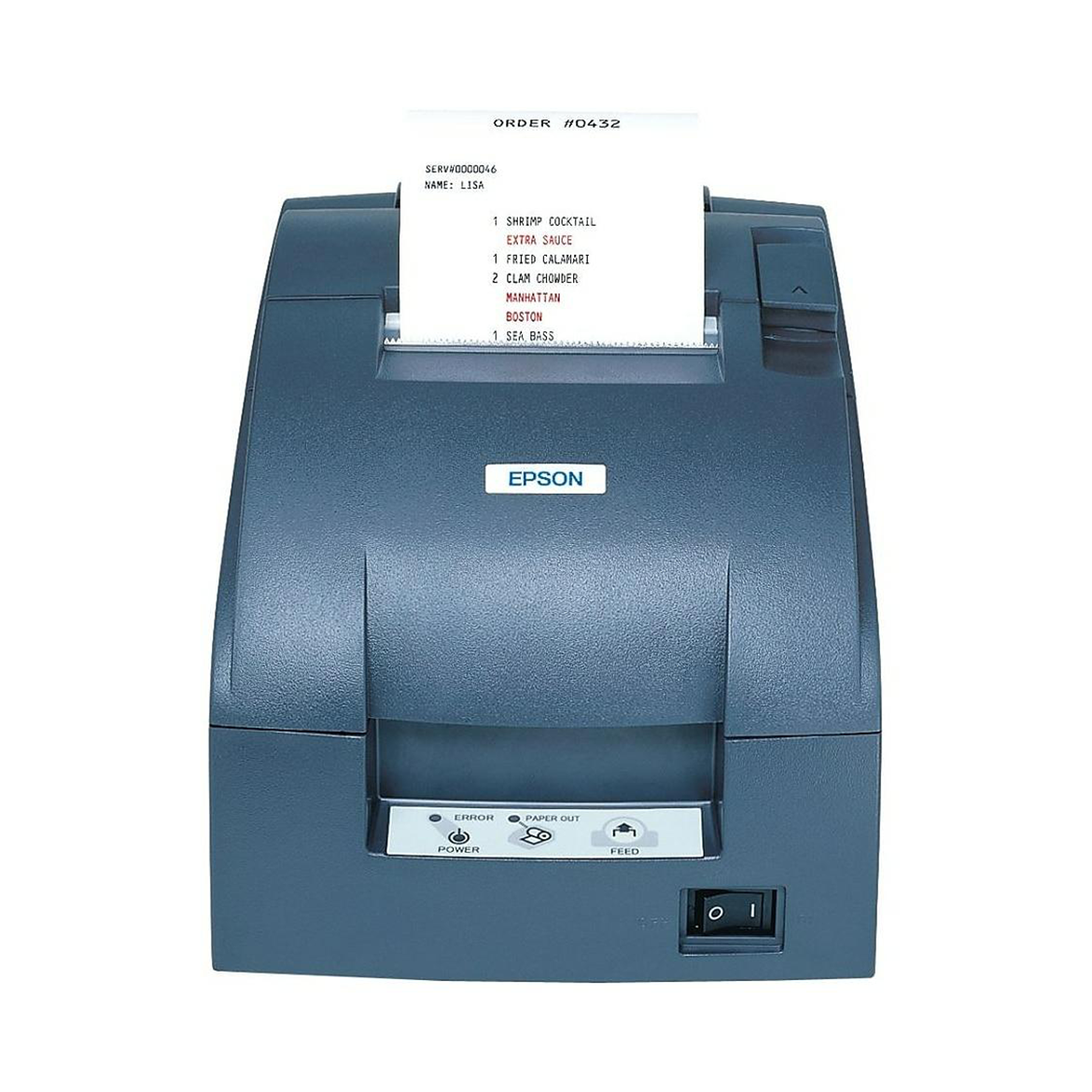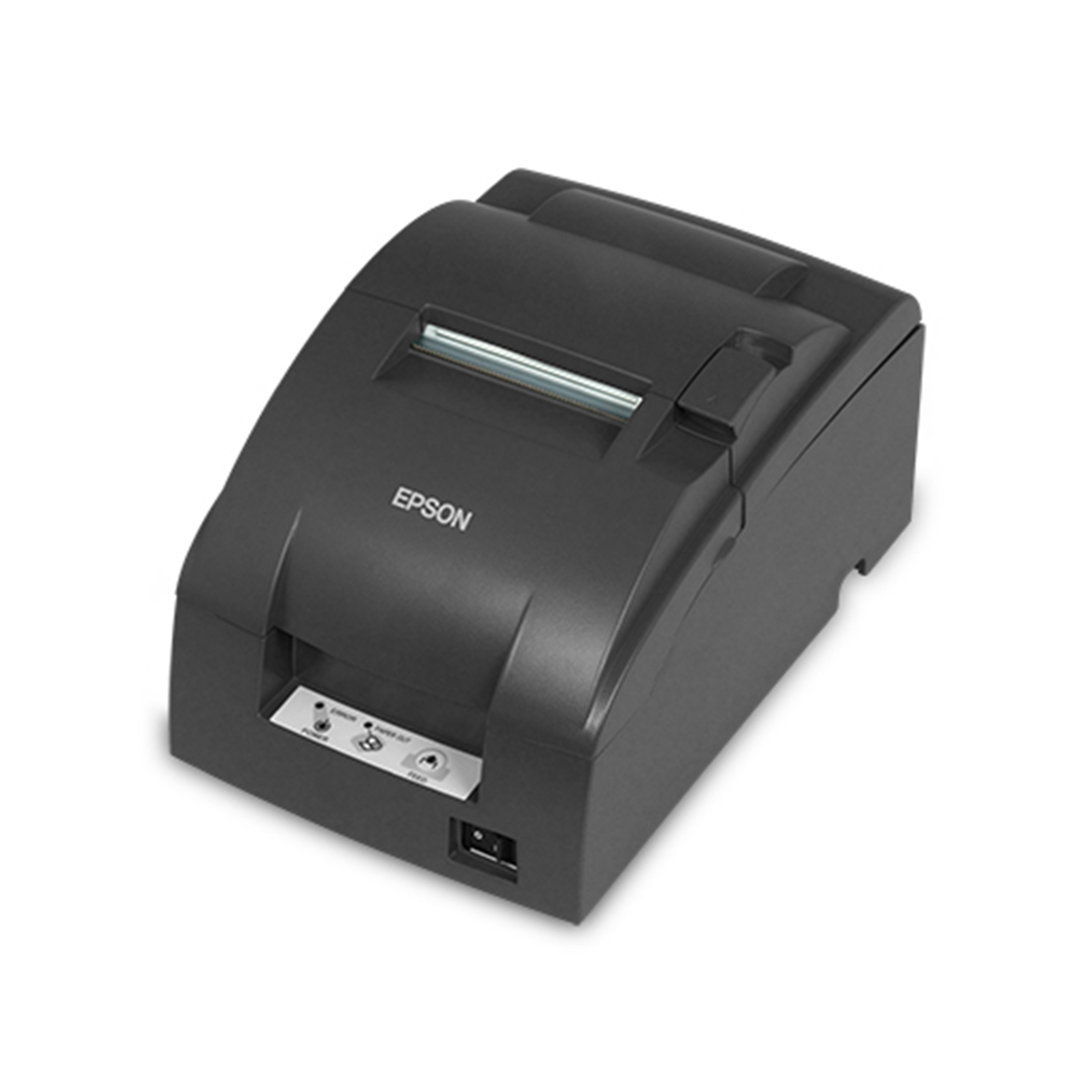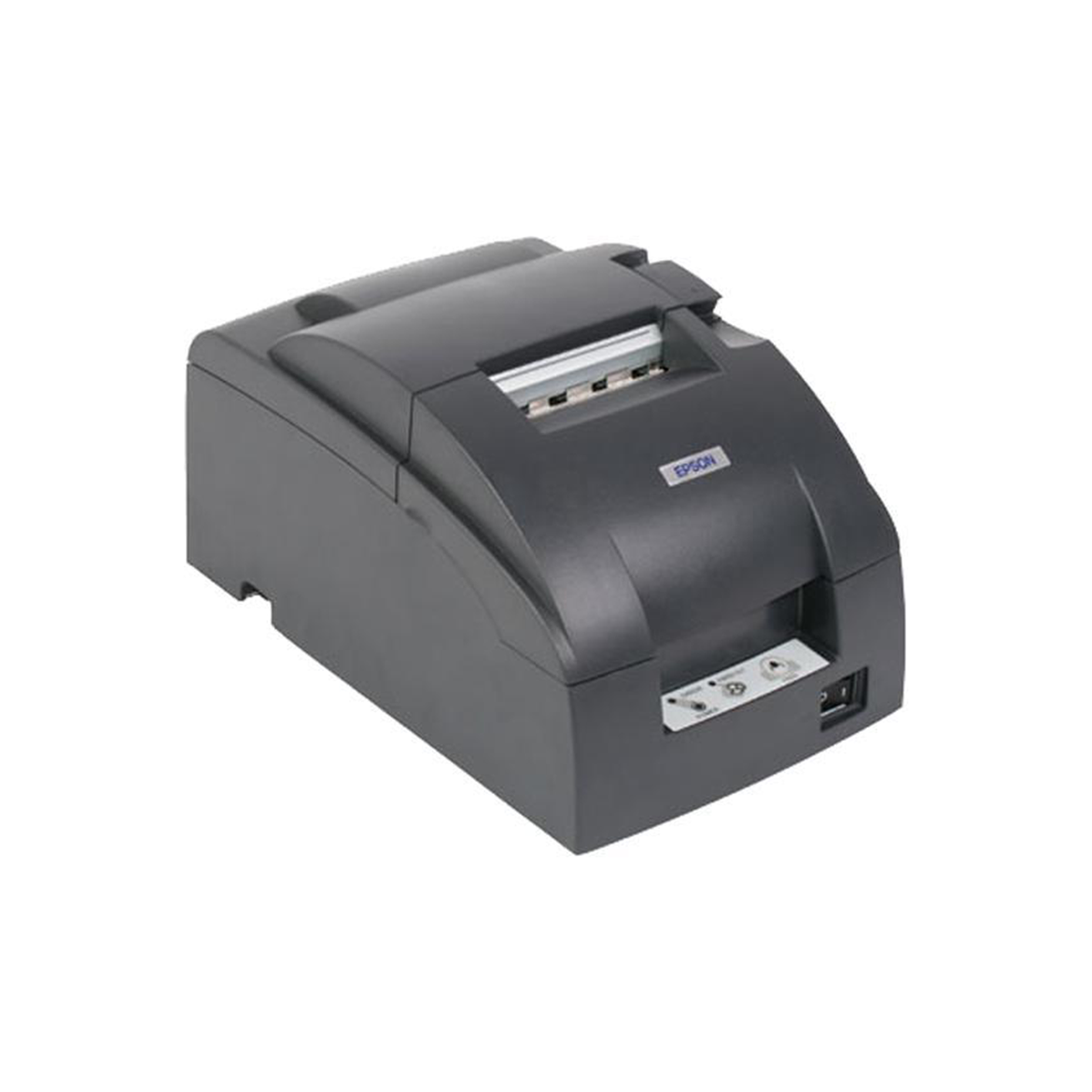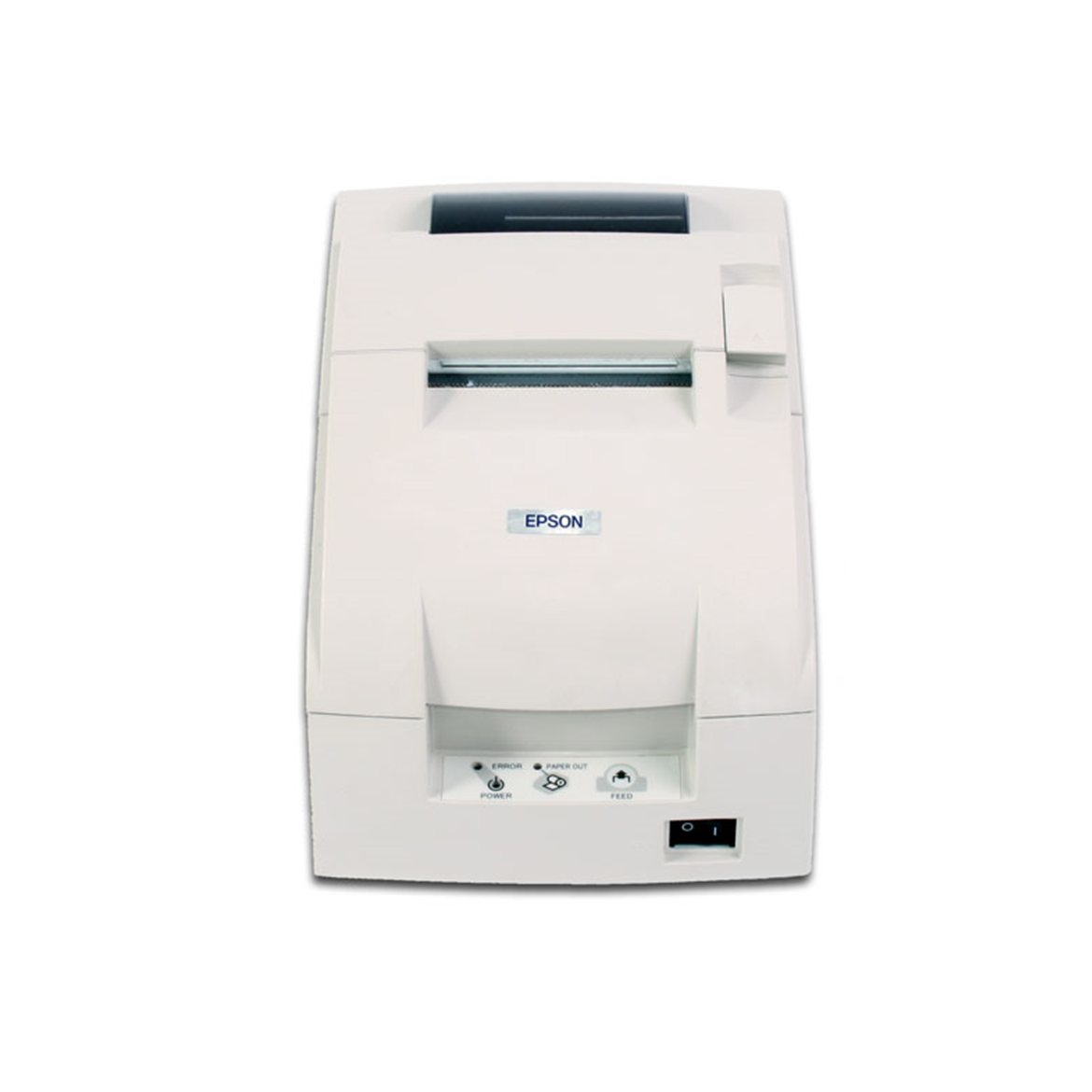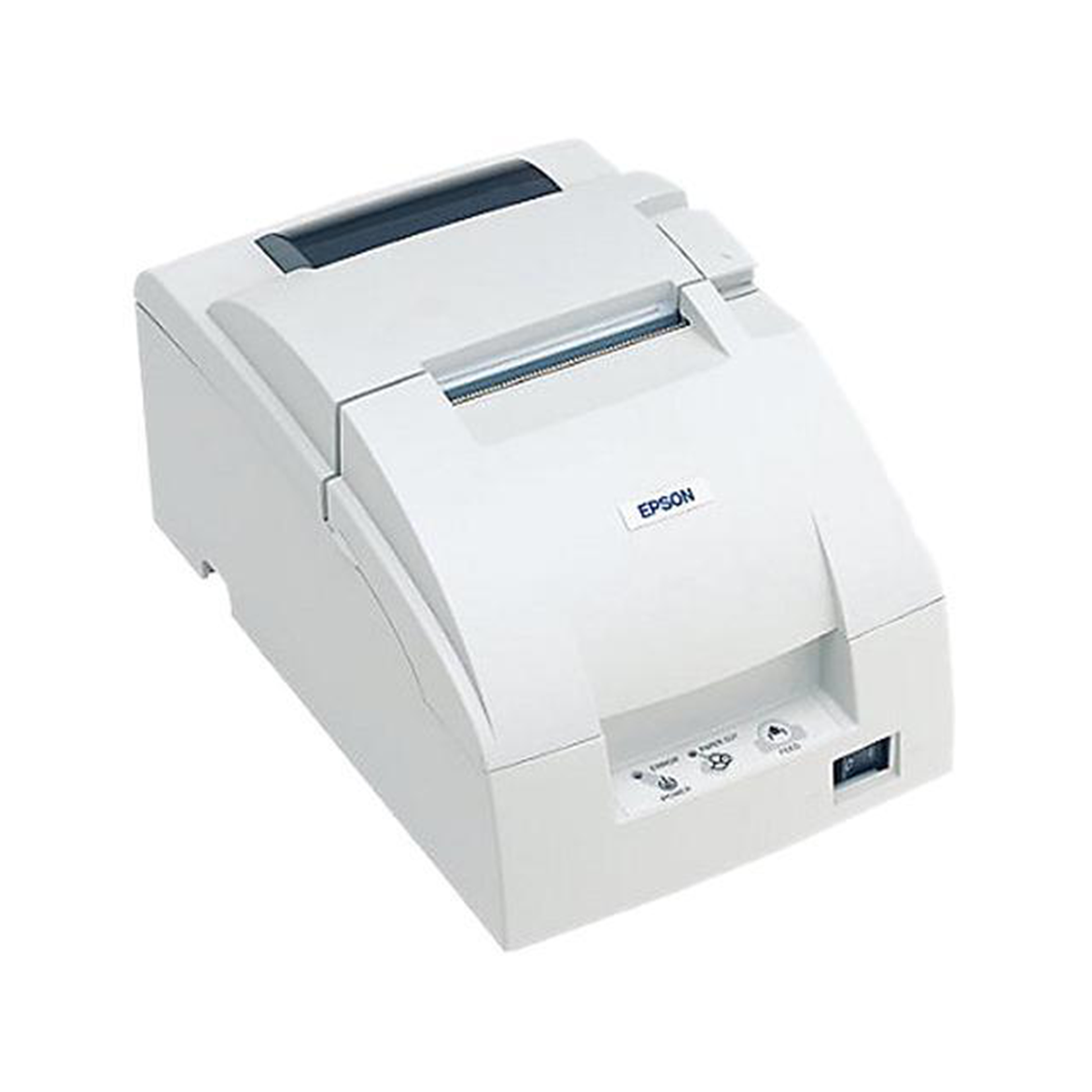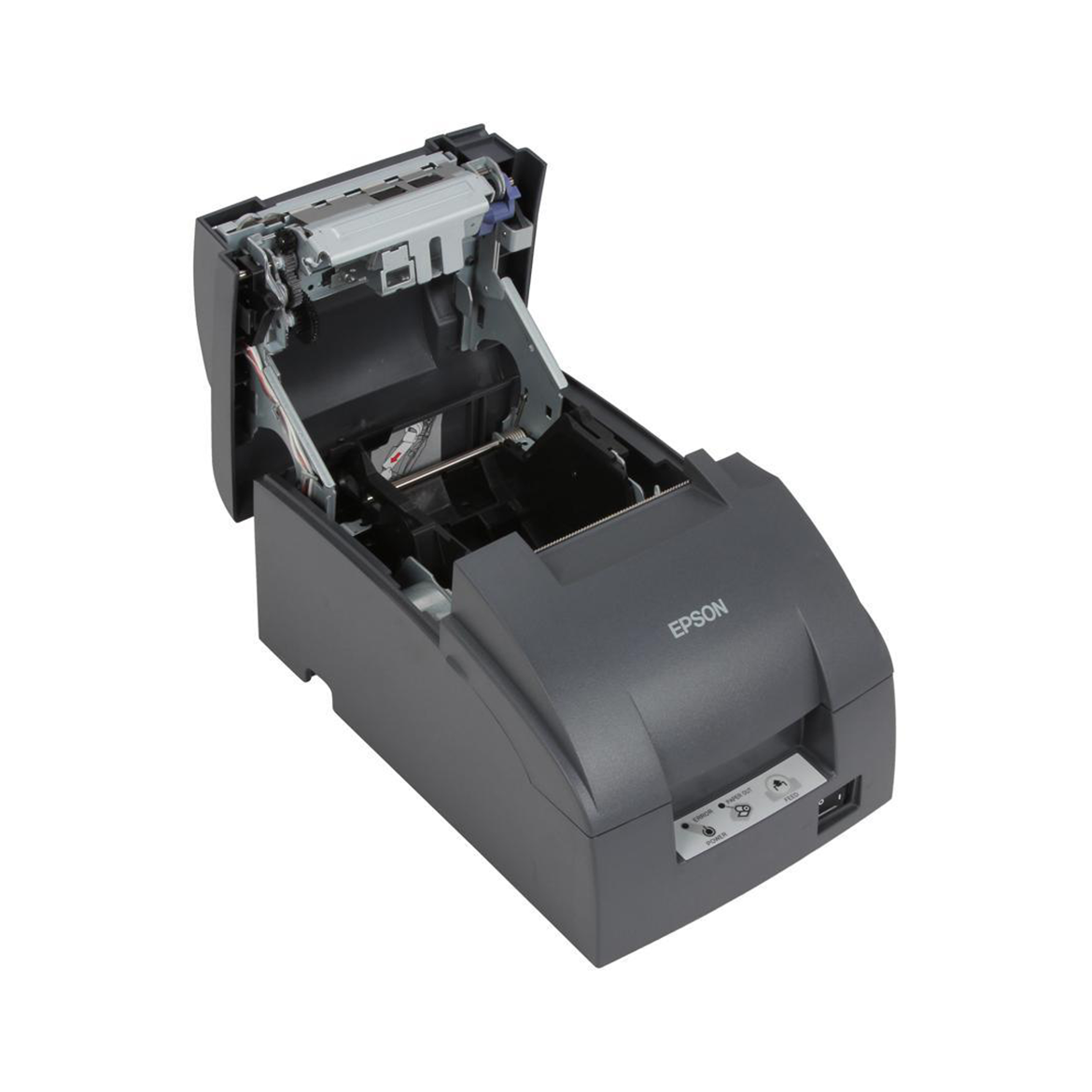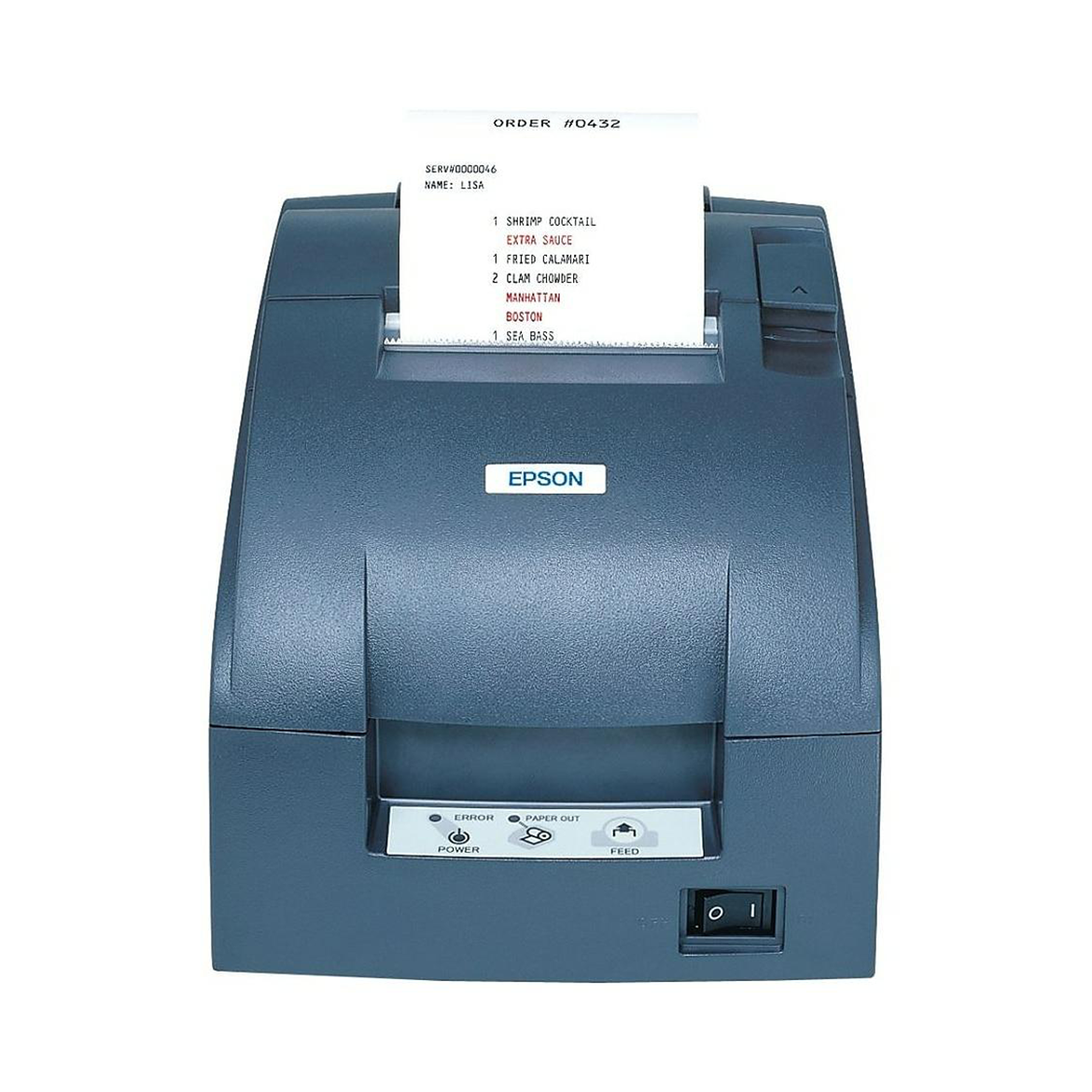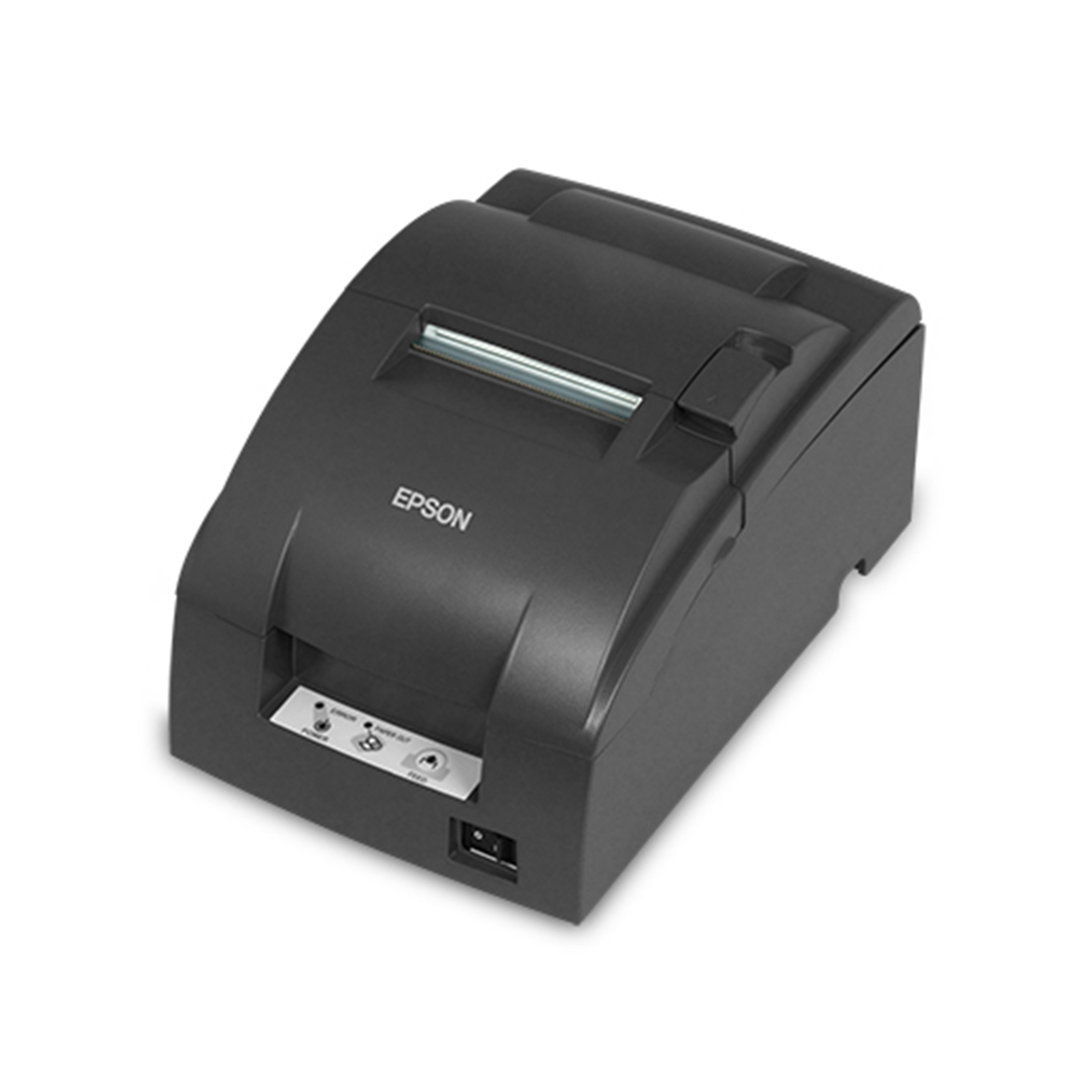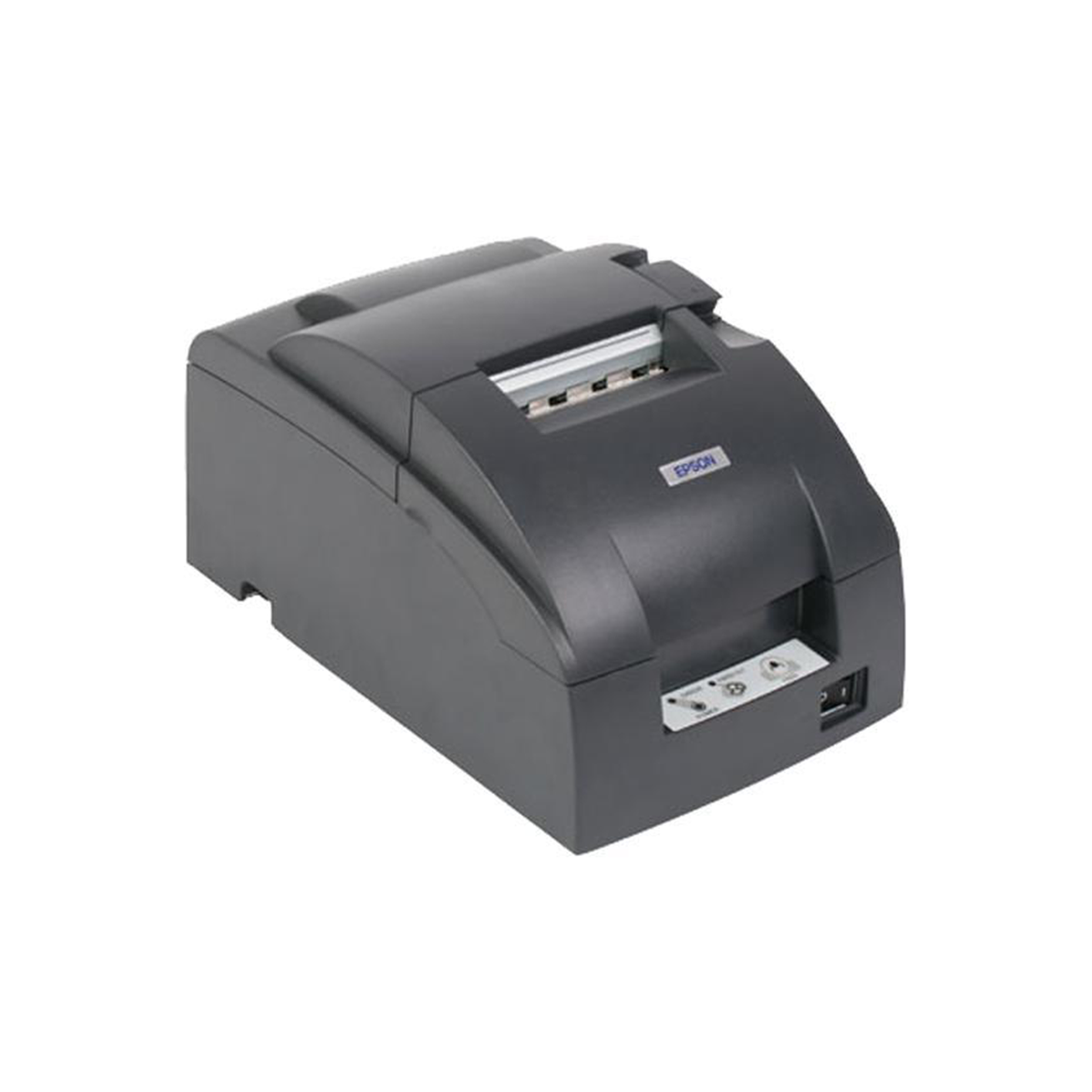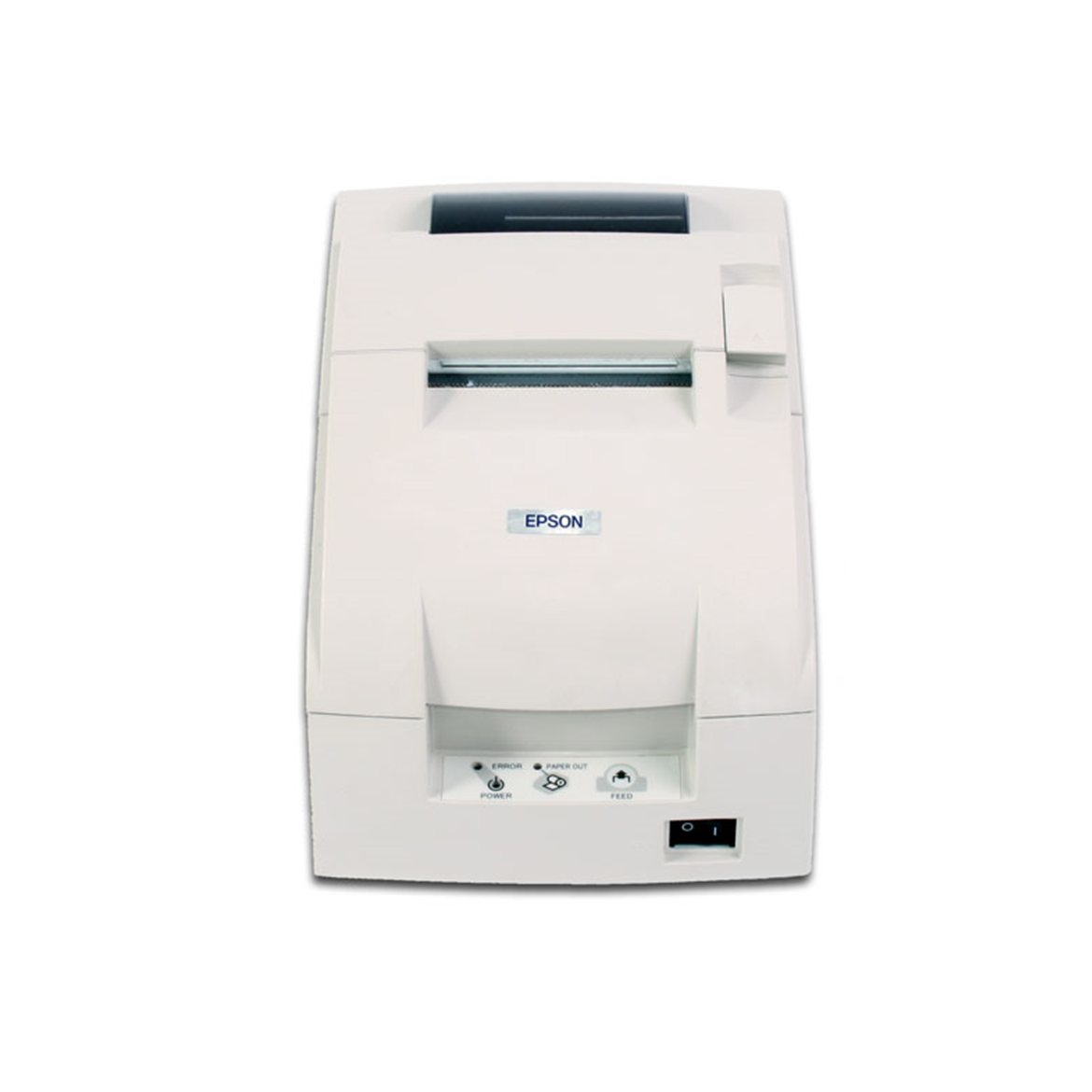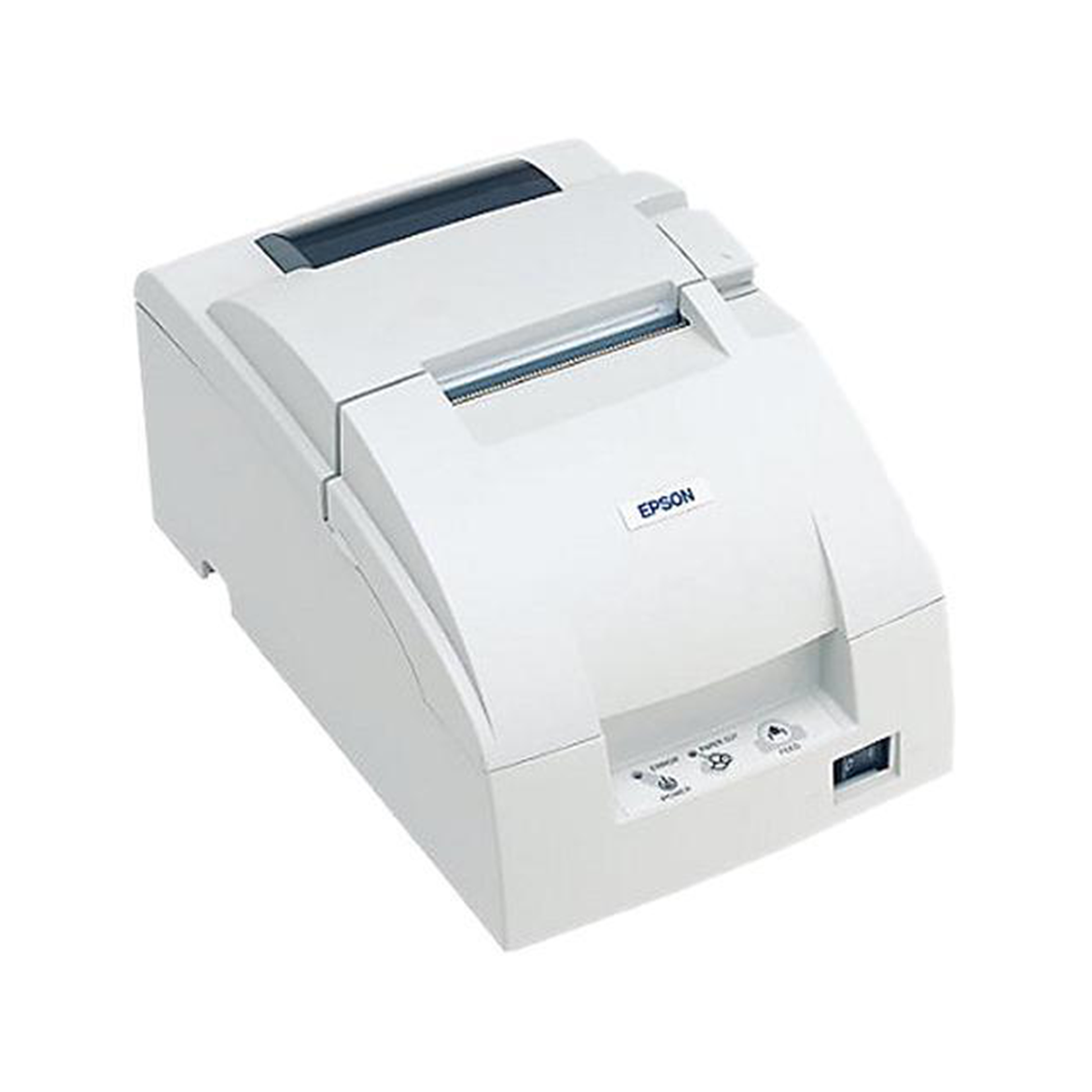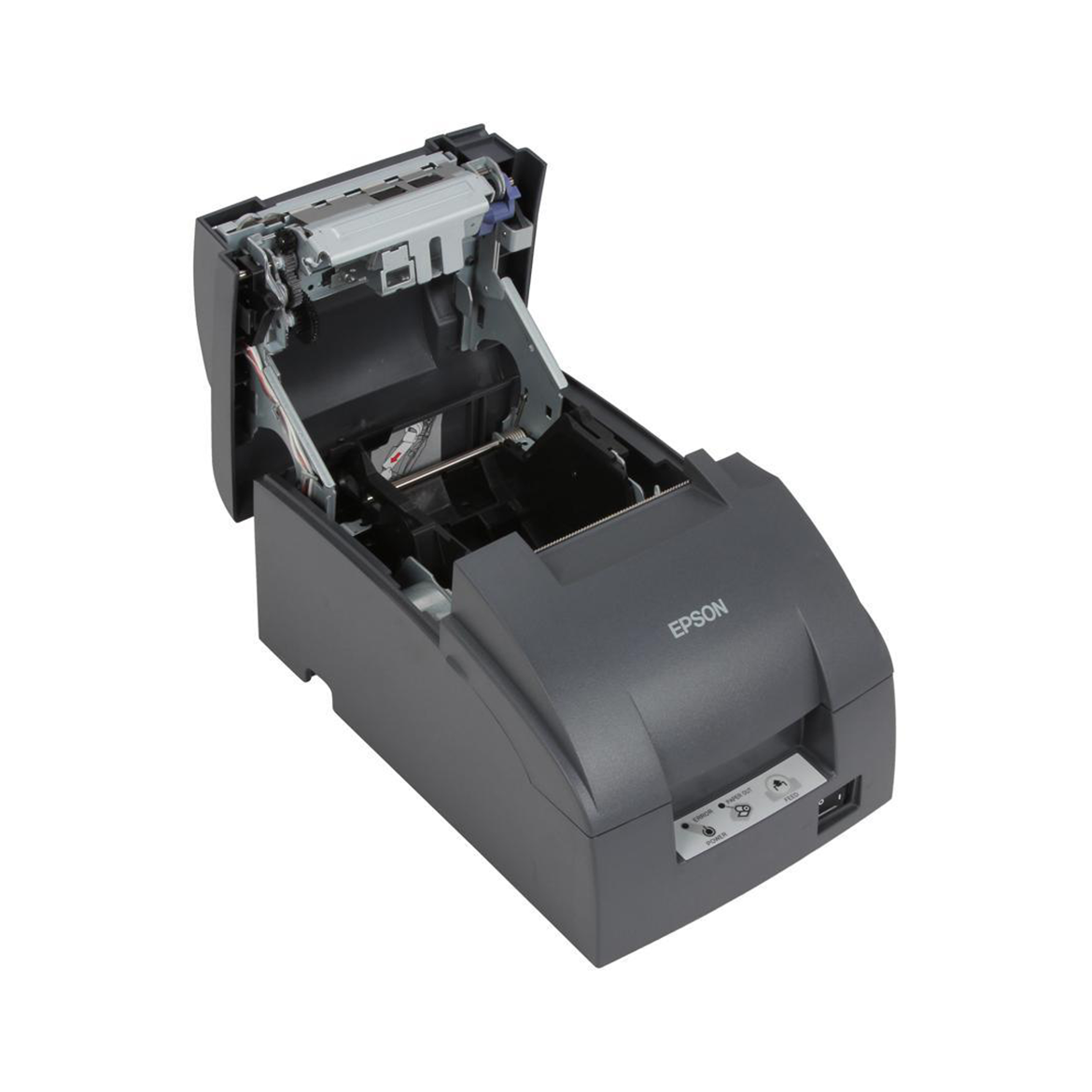 Discover our full range of Point-of-Sale Receipt Printers
from the leading brands you know and trust.
AM/PM can provide different models based on the unique needs of your business.

Zebra ZD420 Series Label Printers
the easy-to-use printer offering application flexibility and management simplicity
With foolproof loading, the 4-inch Zebra ZD420 printers set a new level in ease of use. Available also as a thermal printer, the ZD420 was built on the legacy of the industry-leading GK Series printers, delivering enhanced features and functionality. The ZD420's faster, higher-quality printing keeps your business moving, along with application flexibility and a low total cost of ownership (TCO).
Features
Link-OS reduces time spent integrating, managing and troubleshooting all of your printers
Utilize the same label formats and applications you're using today regardless of brand
Multiple options to connect to existing wired and wireless networks, or directly to any PC
Ease-of-use requiring virtually no training
New LED icons take the guesswork out of your printer status
Optional battery for cordless operation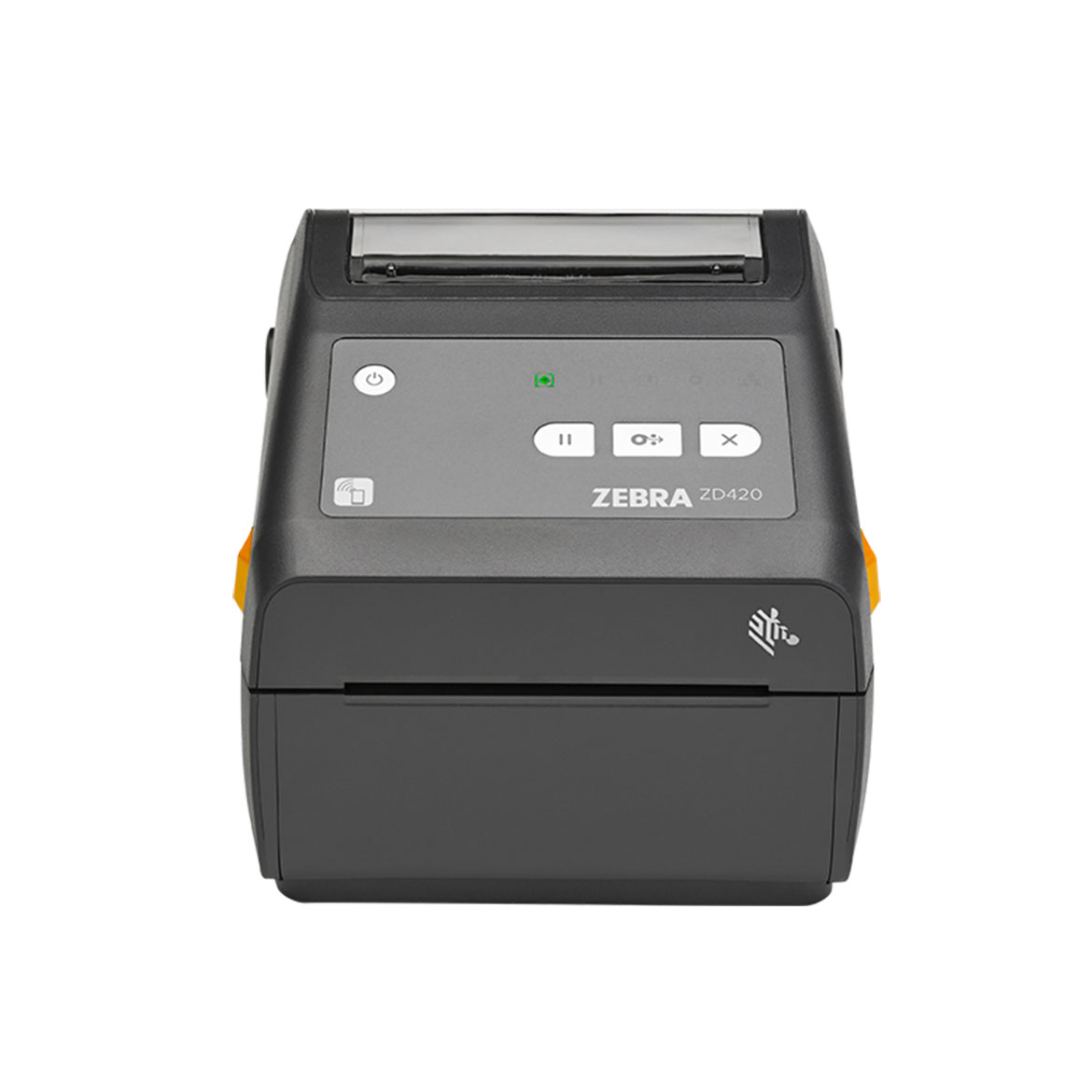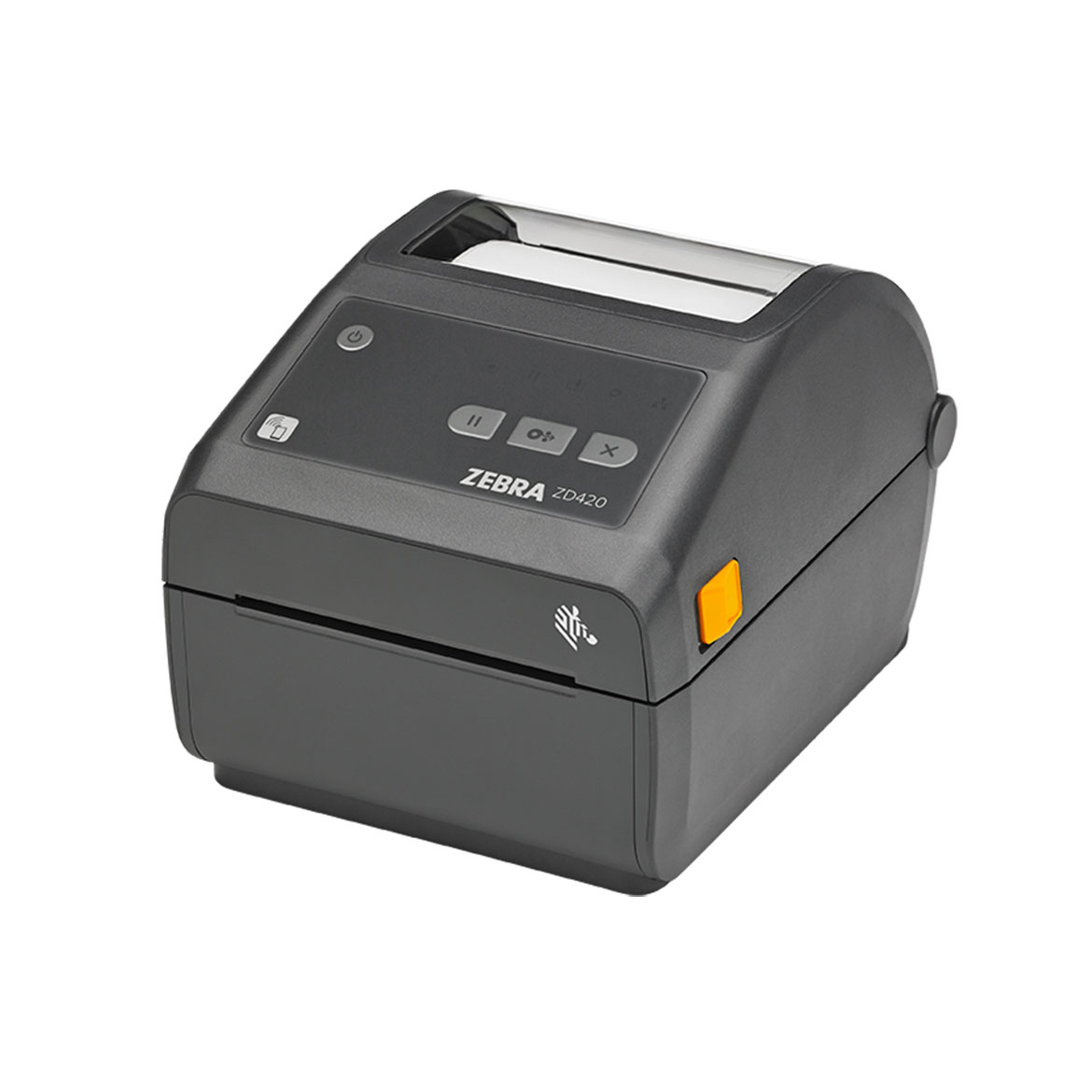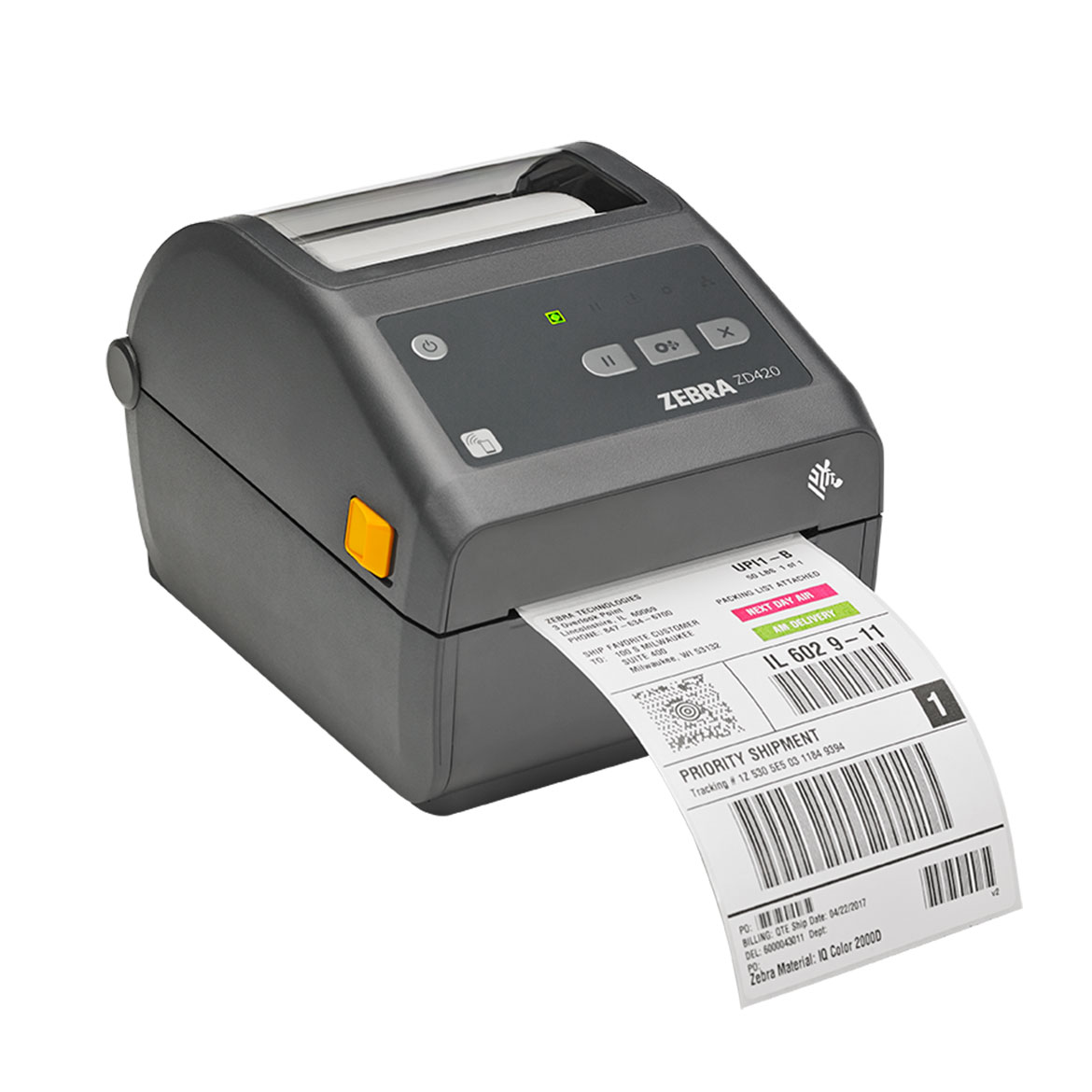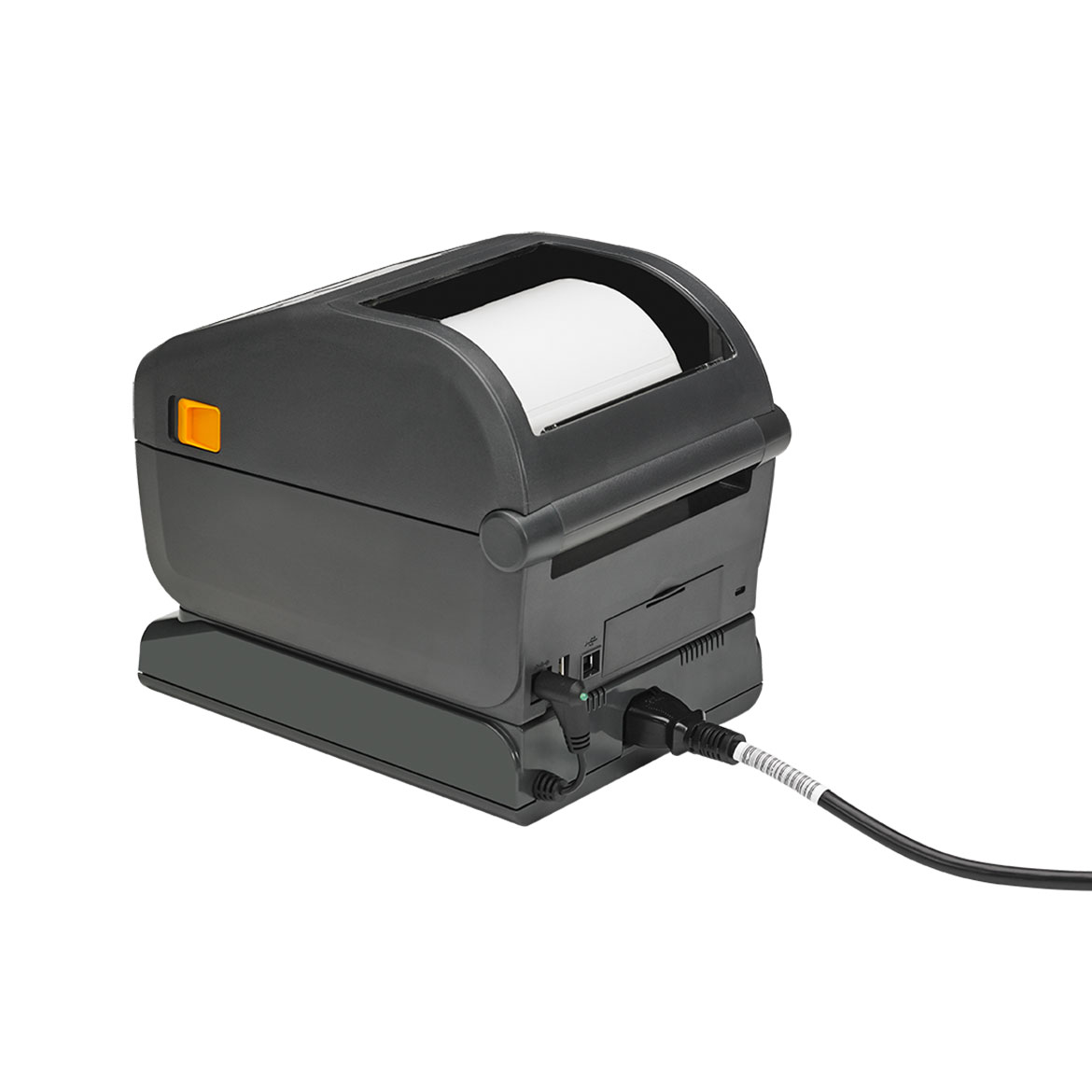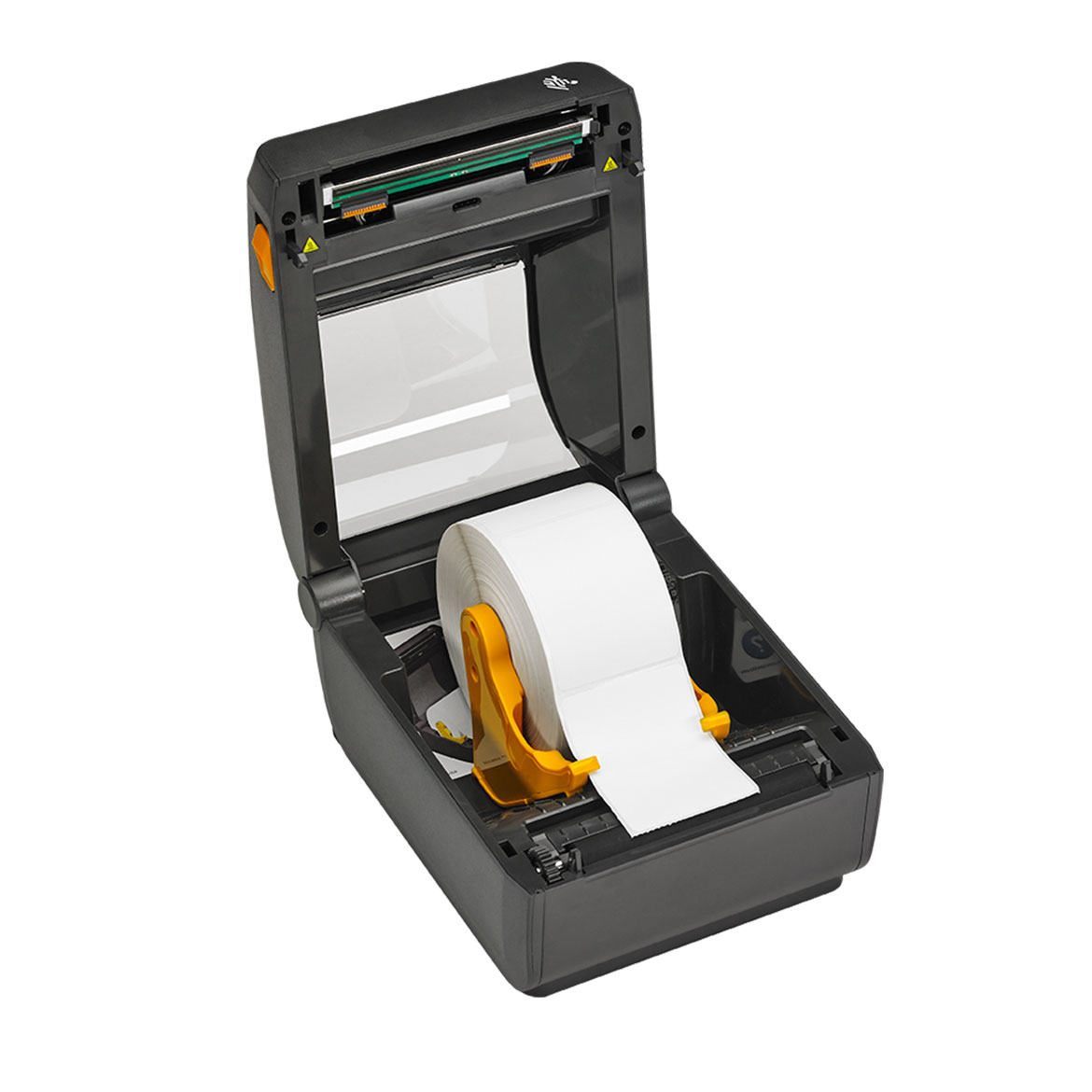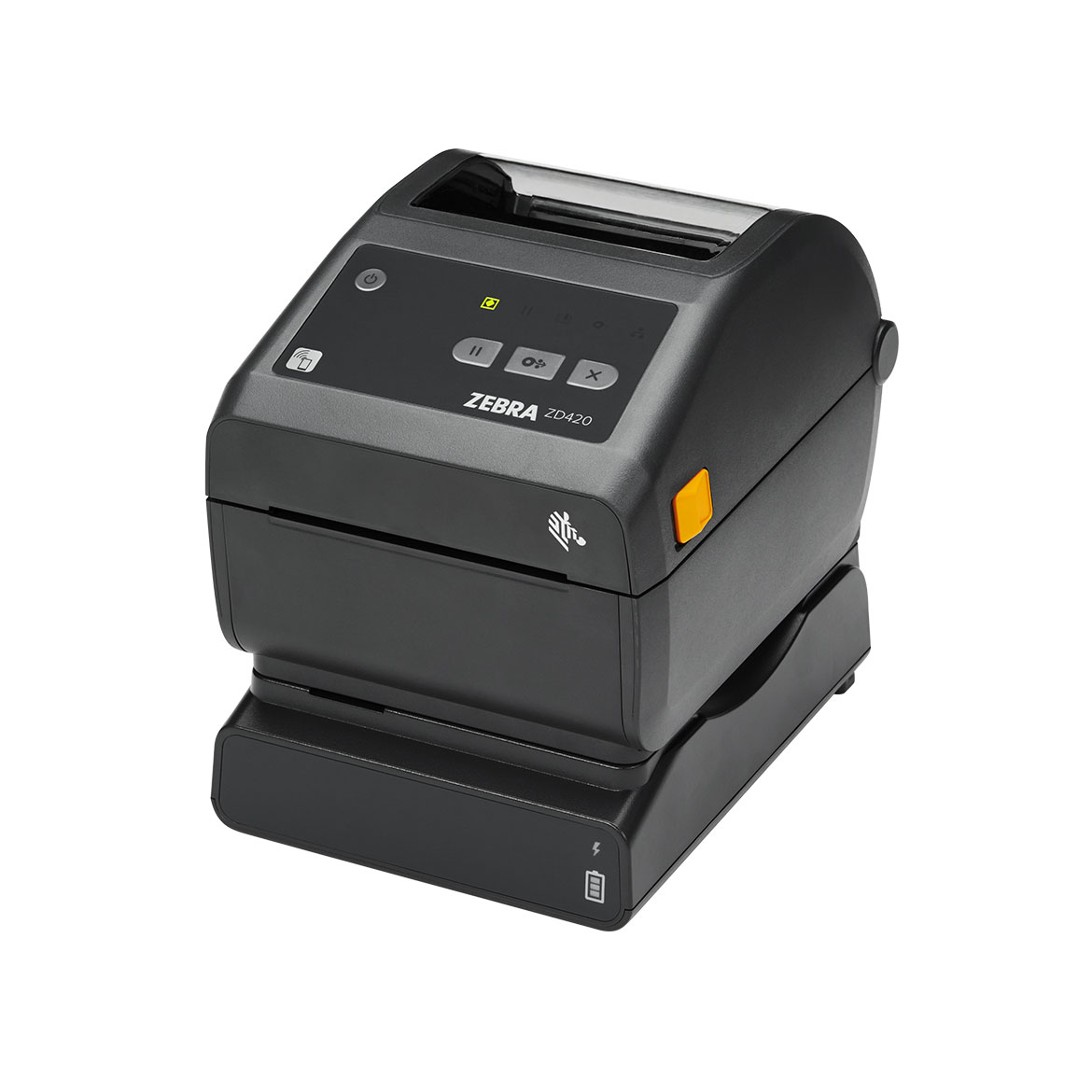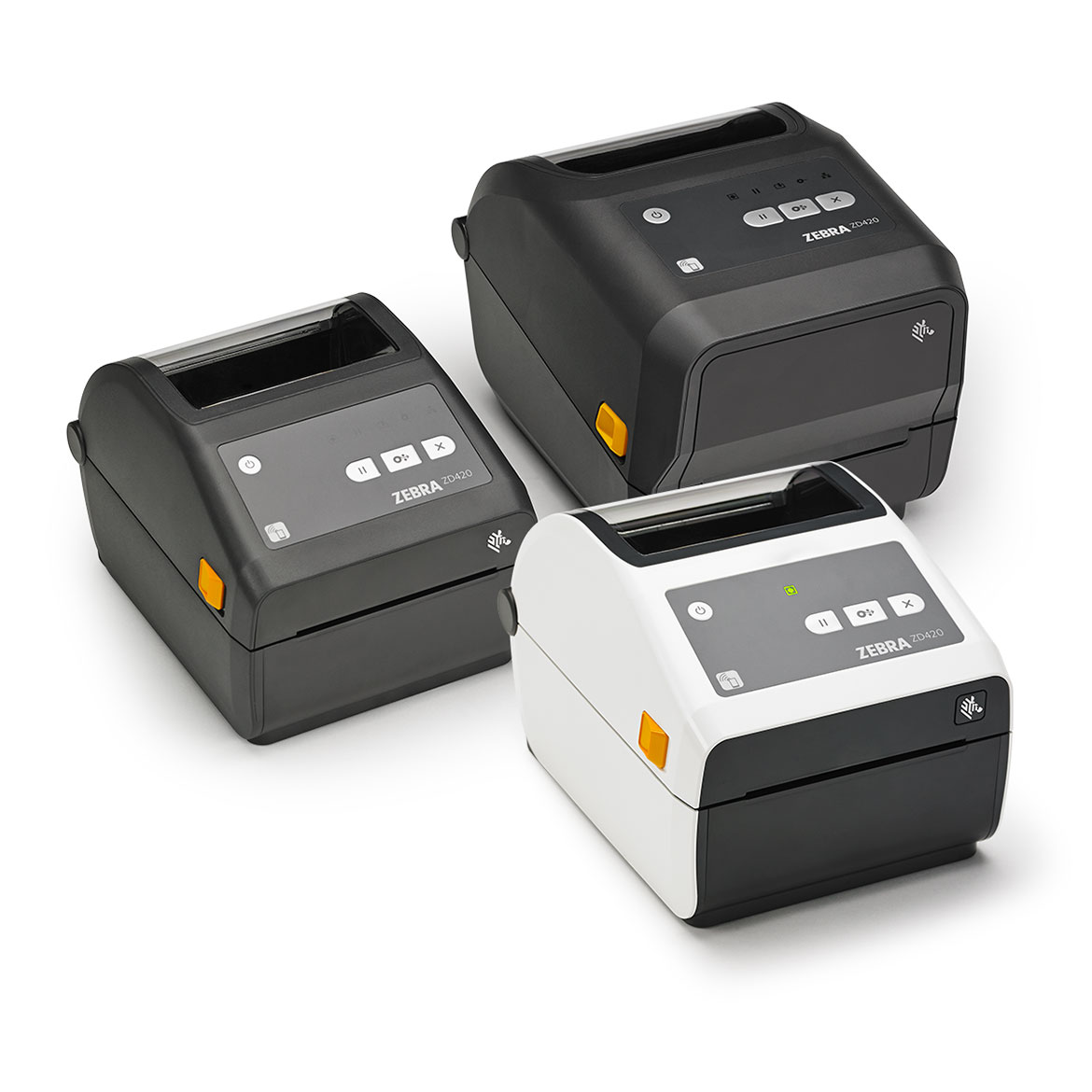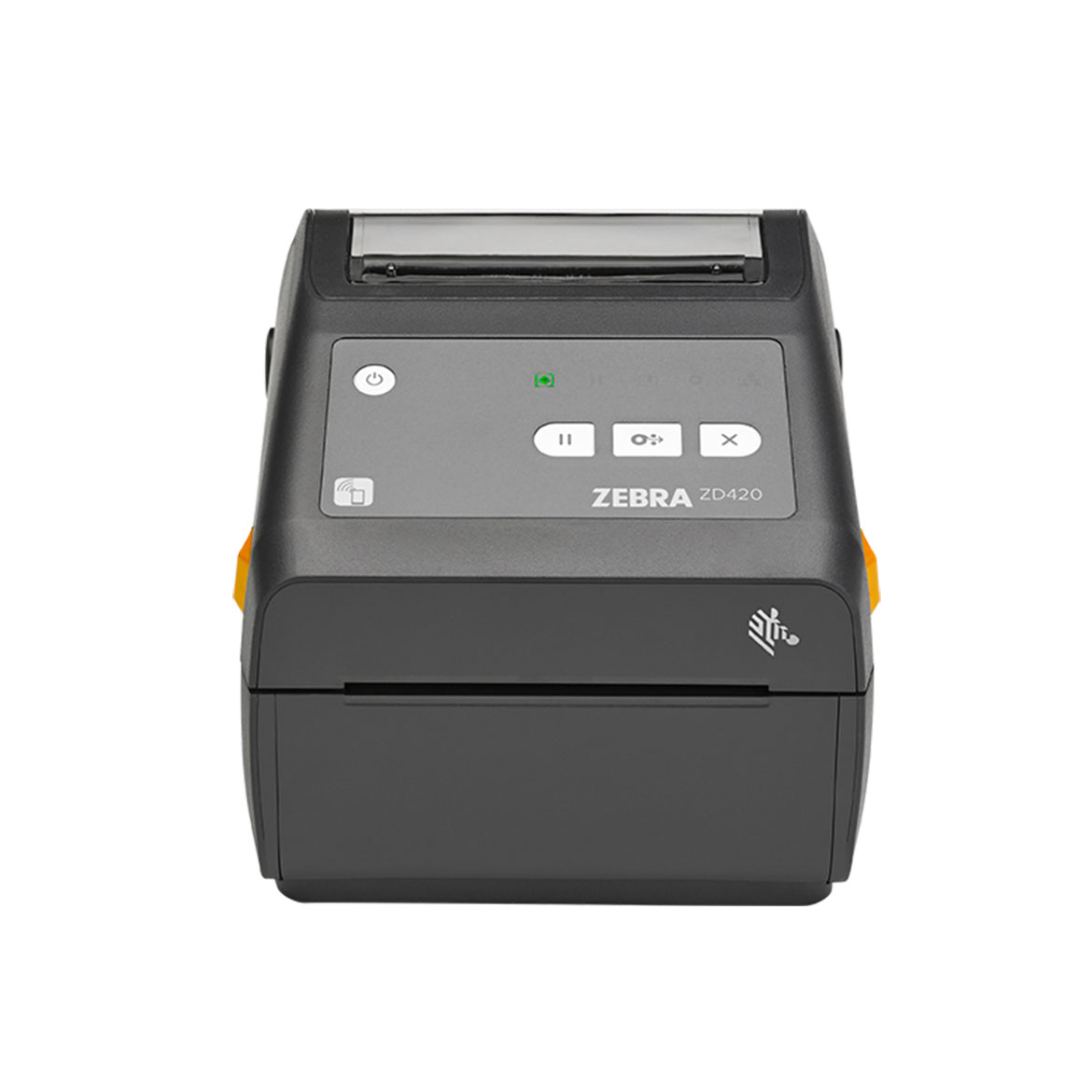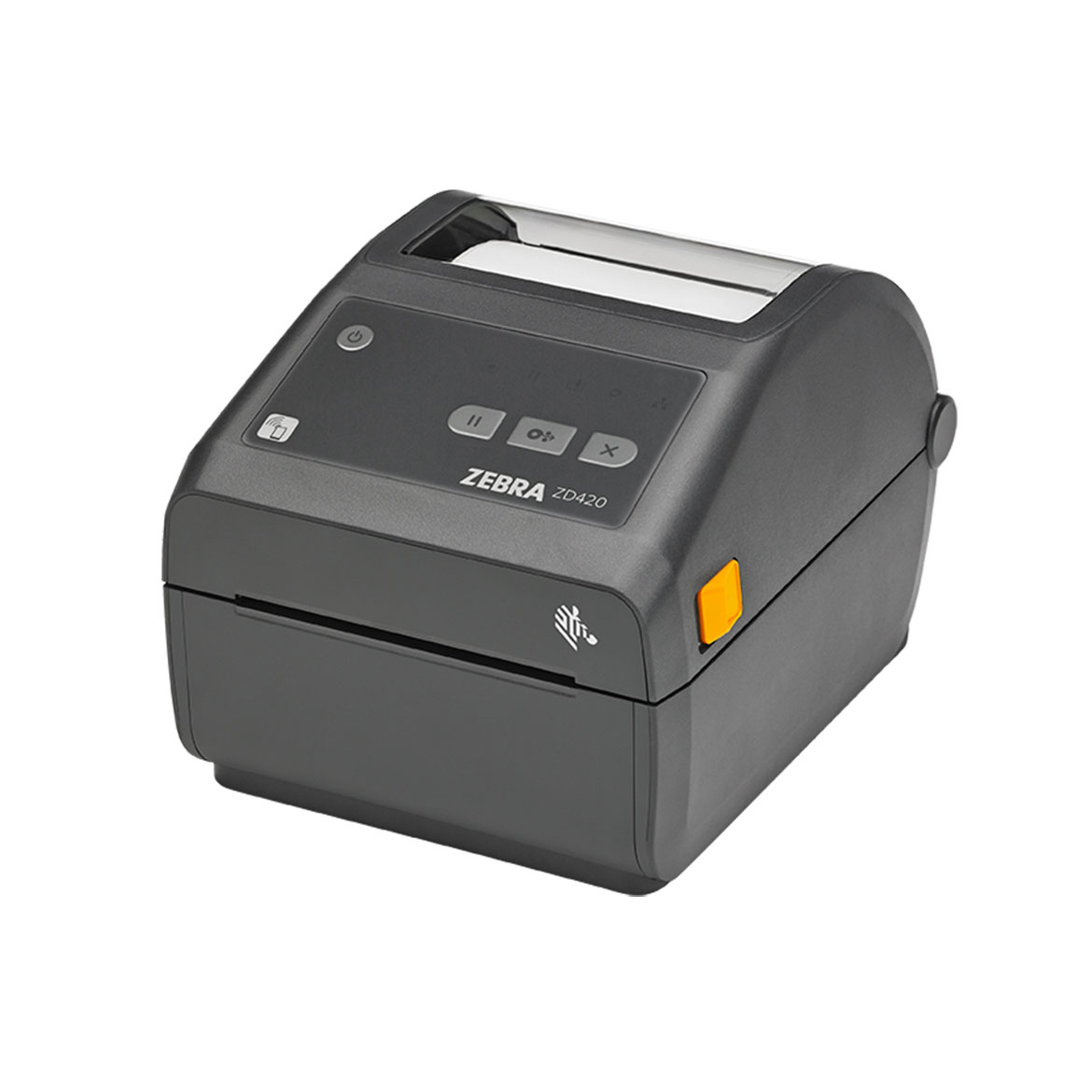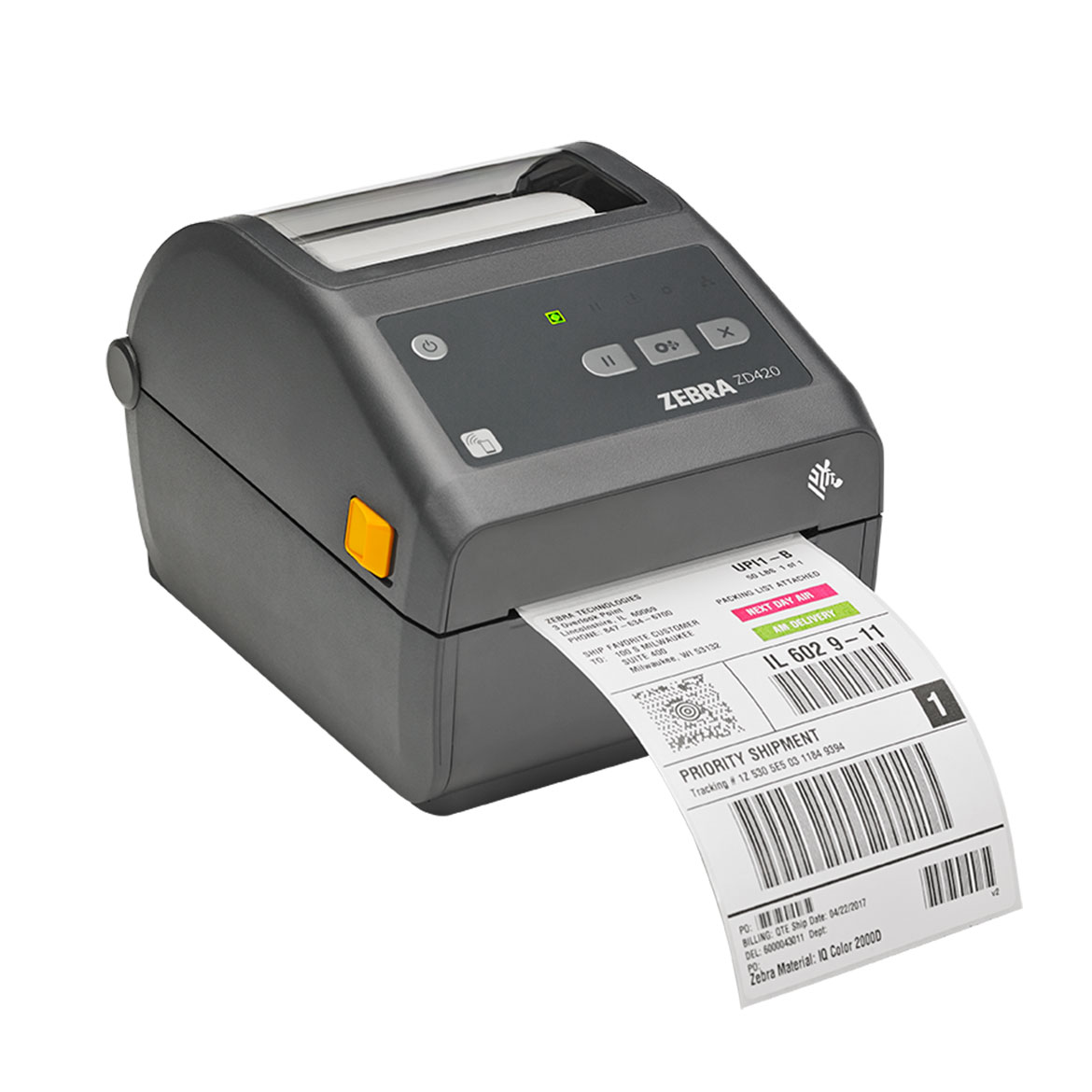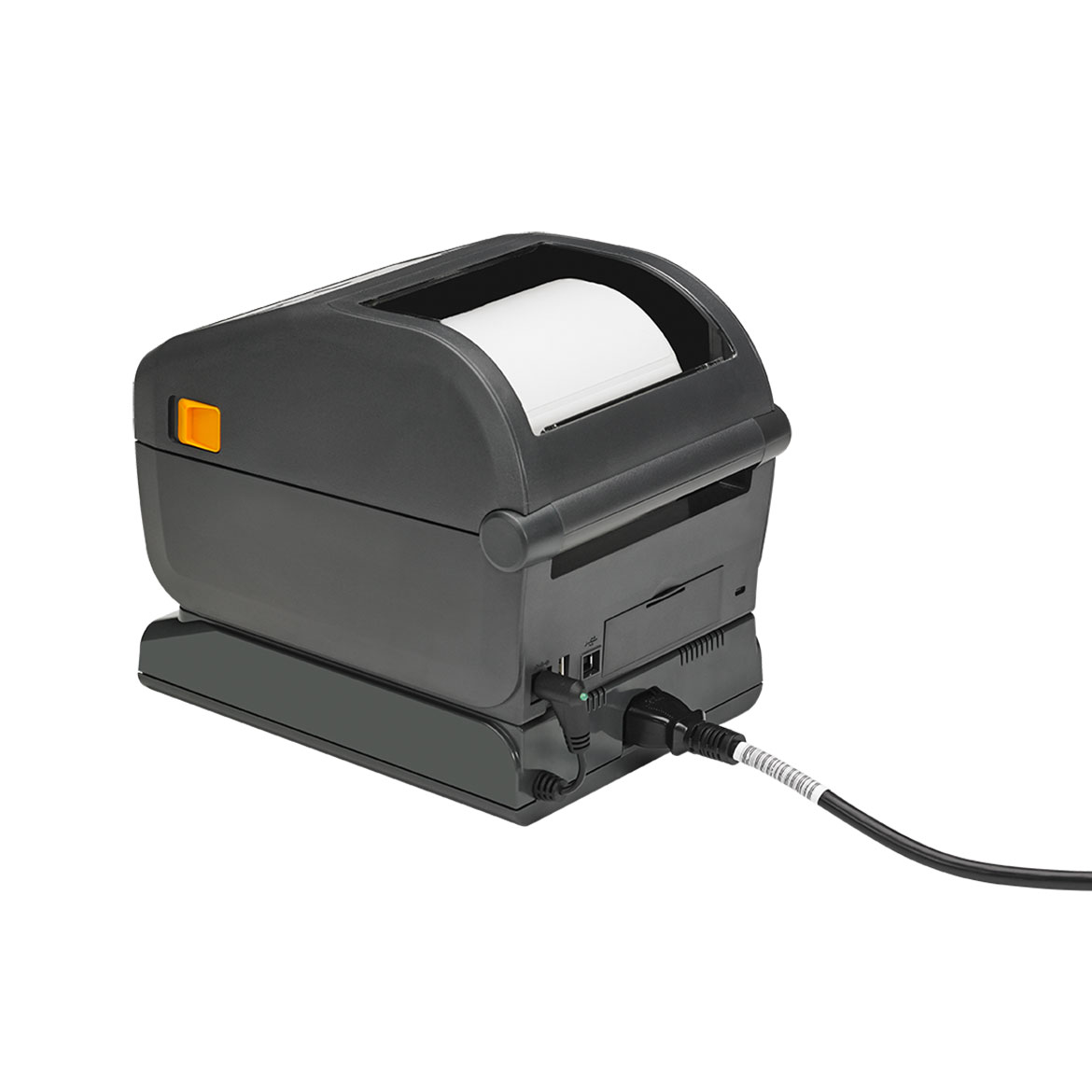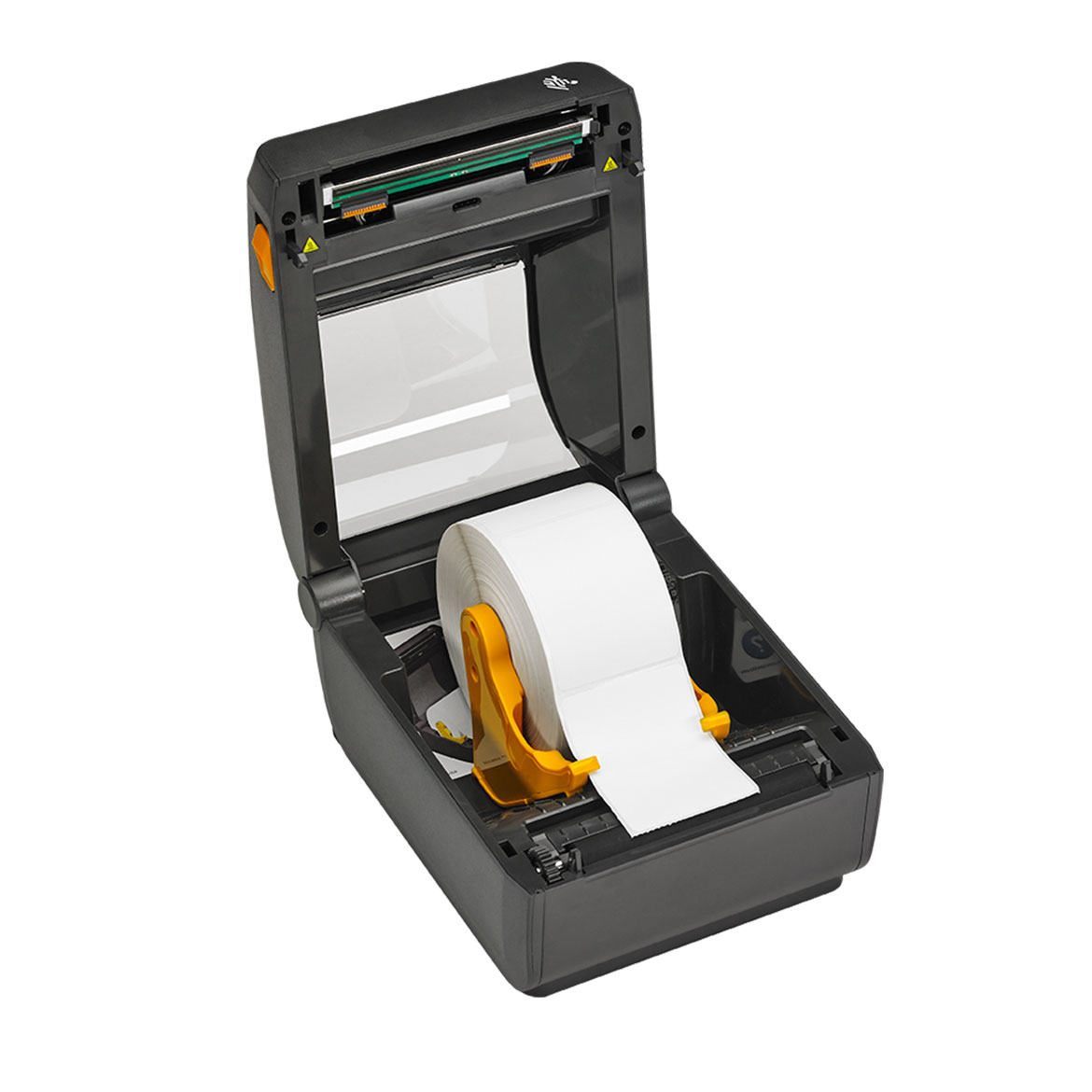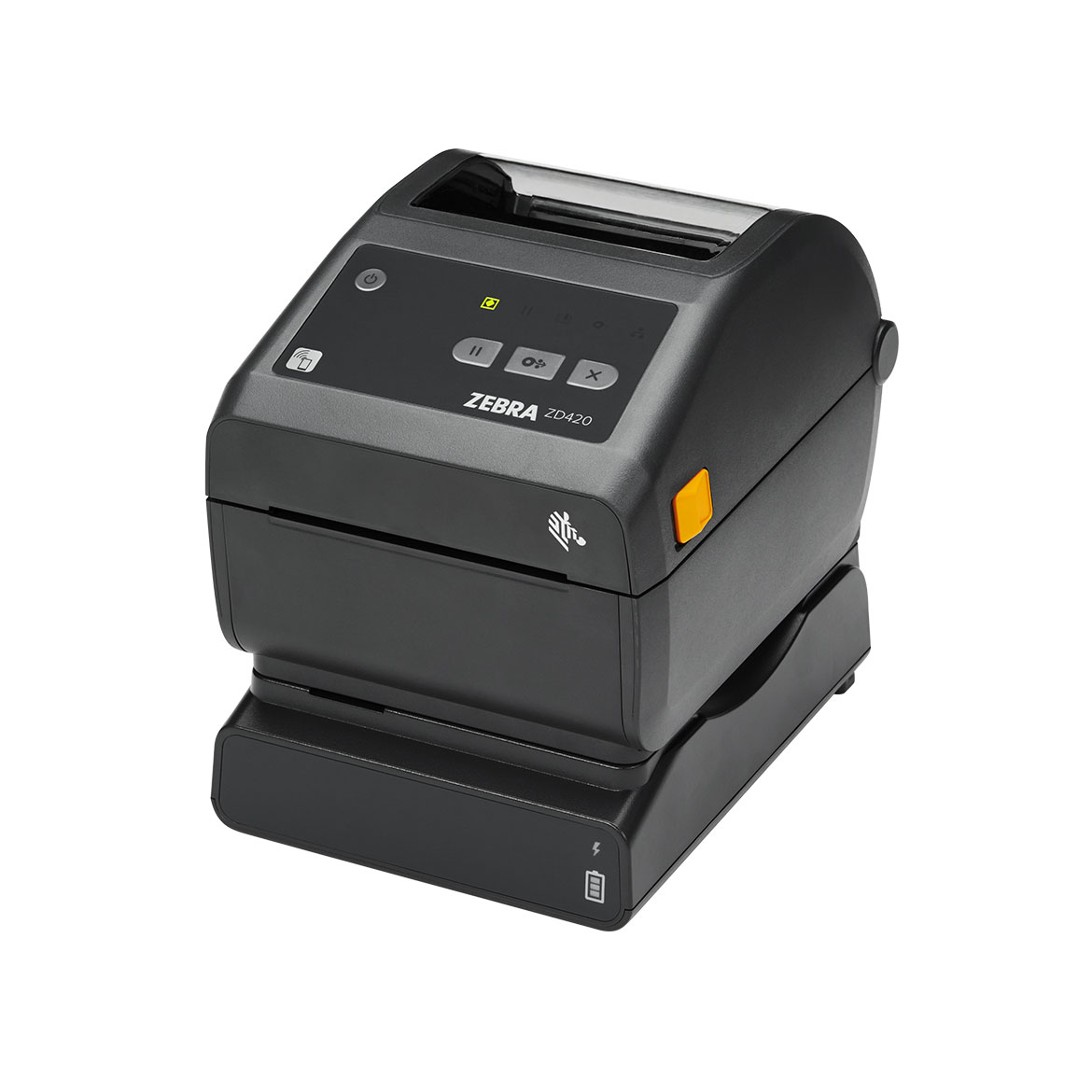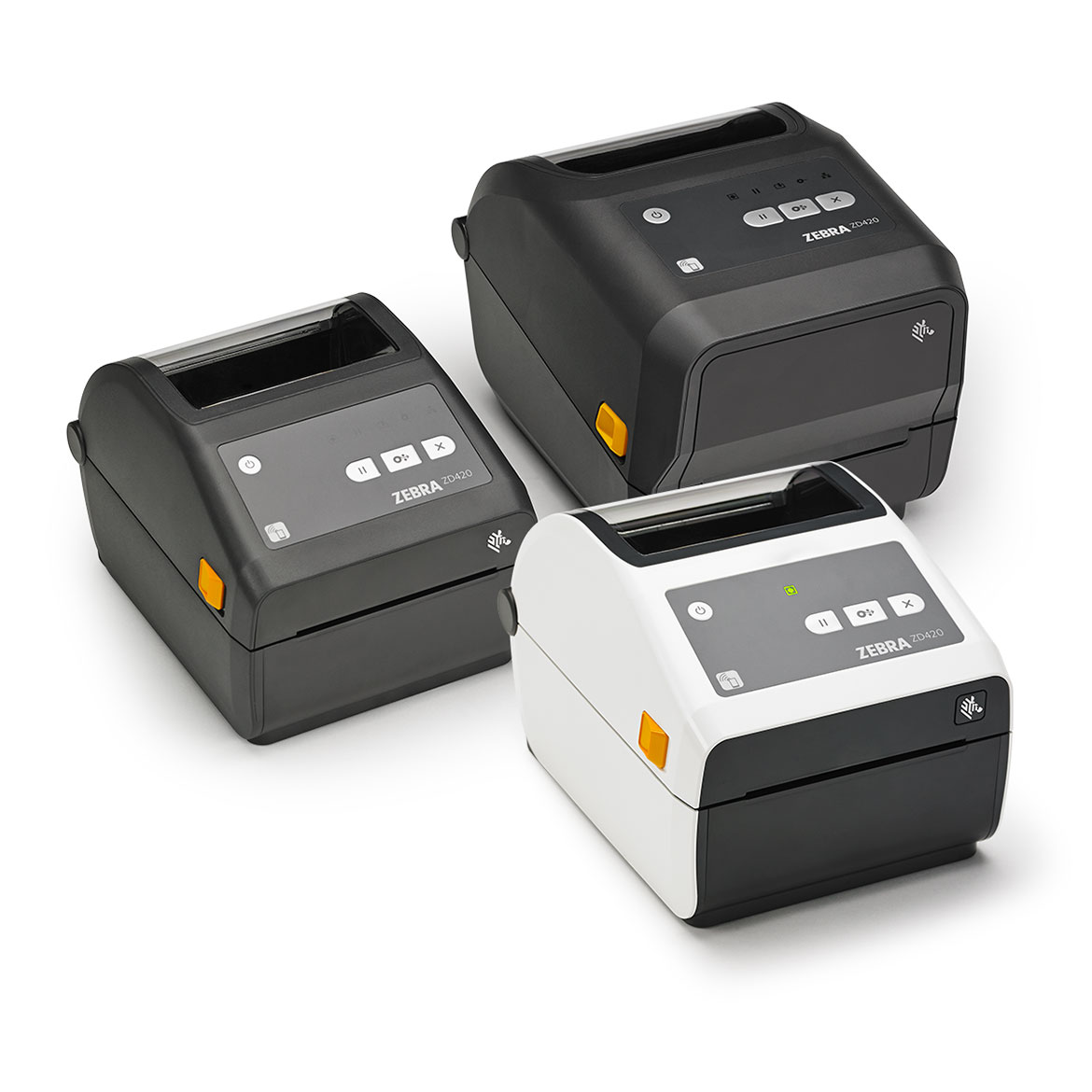 Zebra ZT230 Label Printer
Industrial printing quality that is designed to fit your budget for outstanding value
The ZT230 printer is equipped with the right barcode technology for a variety of labeling applications. These innovative printers provide many user benefits, and they are ENERGY STAR® qualified to save you money throughout their lifecycle. Featuring the Link-OS Cloud Connect application, these printers can connect to the Cloud directly and securely, forwarding data from any port. Your IT team will appreciate the backwards compatibility, since it allows for new printers to be up and running with minimal time and effort.
Features
Small footprint to maximize your valuable and limited space
Easy to maintain requiring minimal training and tool-less standard maintenance
Simple to integrate with existing systems and manage from virtually anywhere
Link-OS cloud connectivity forwarding data from any port
Durable design minimizing service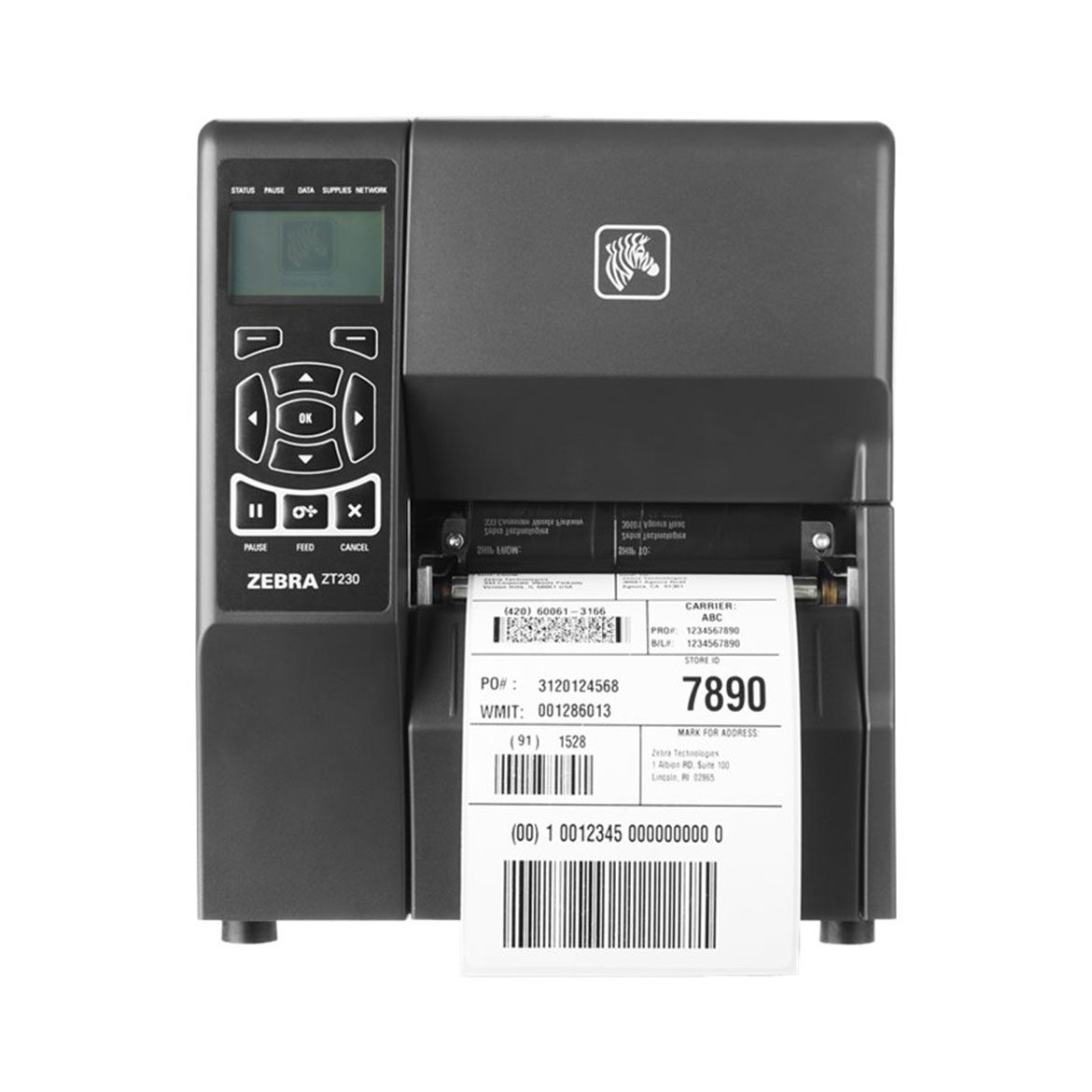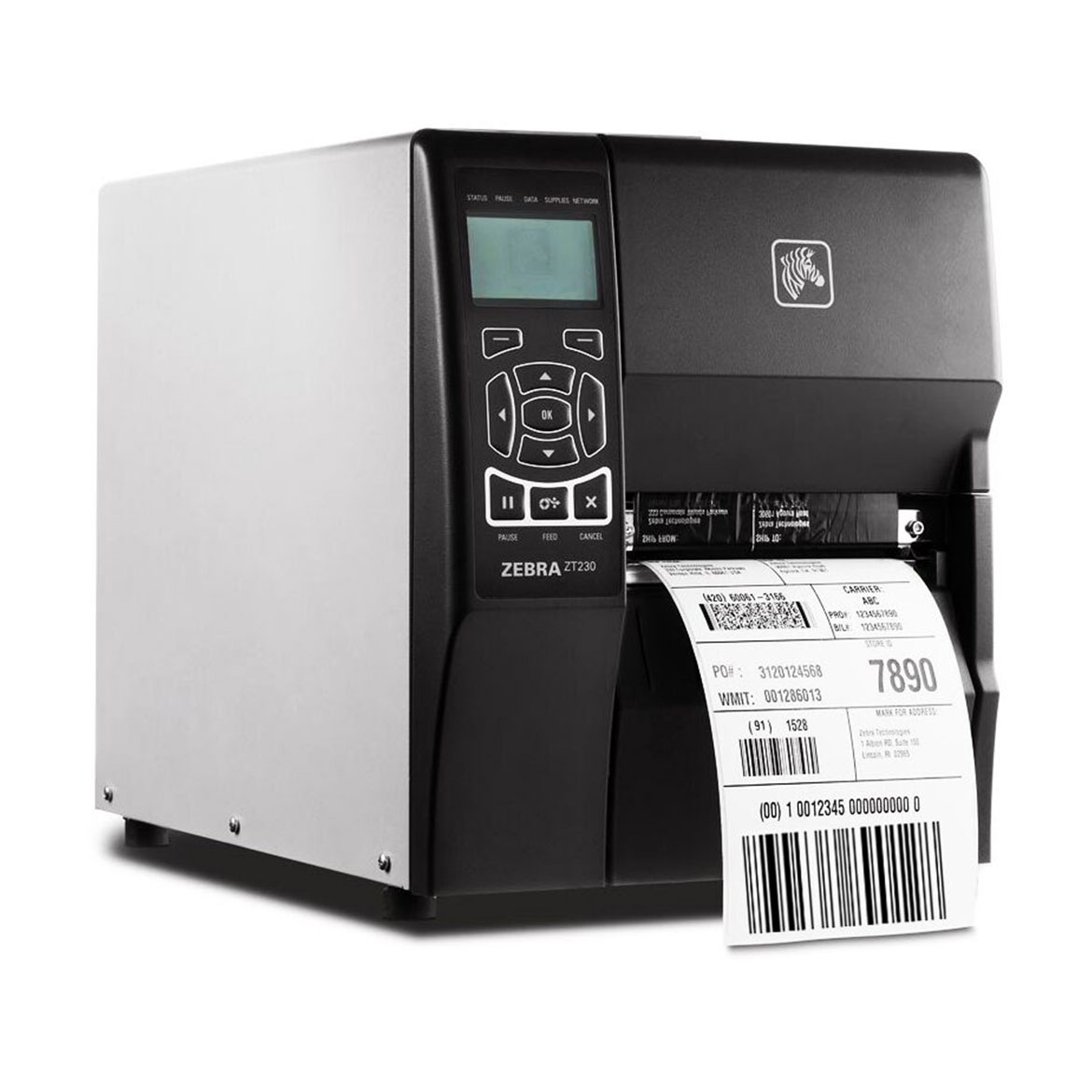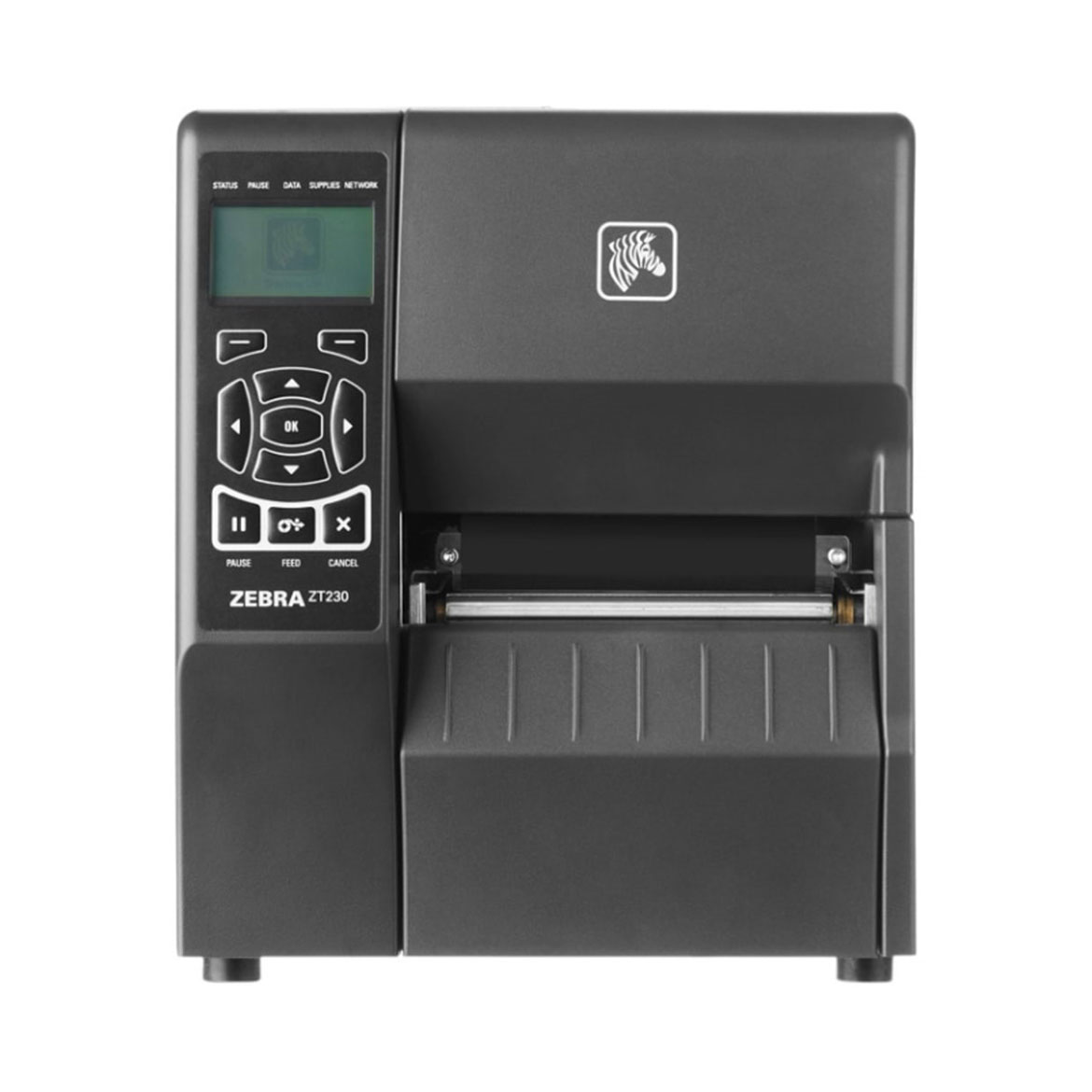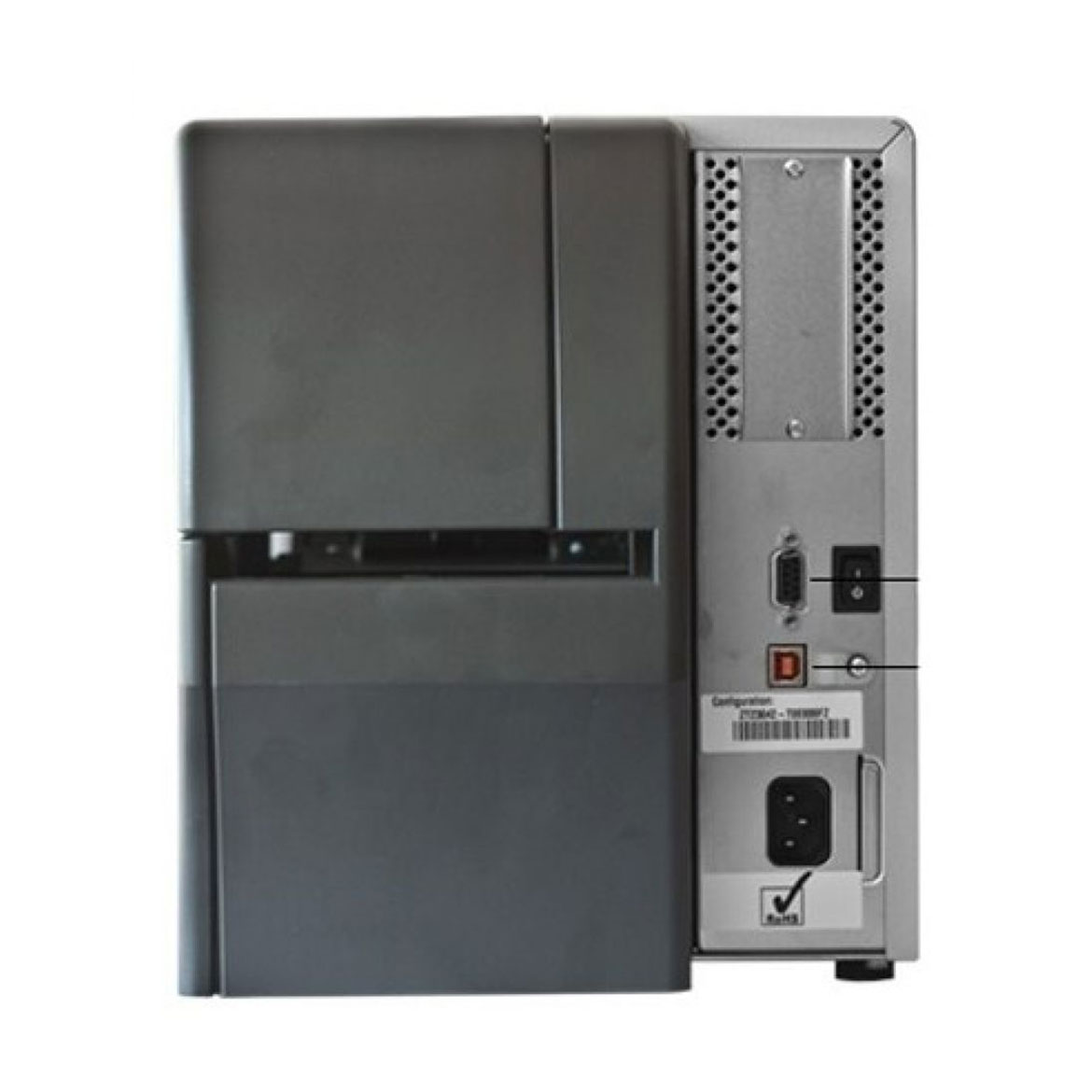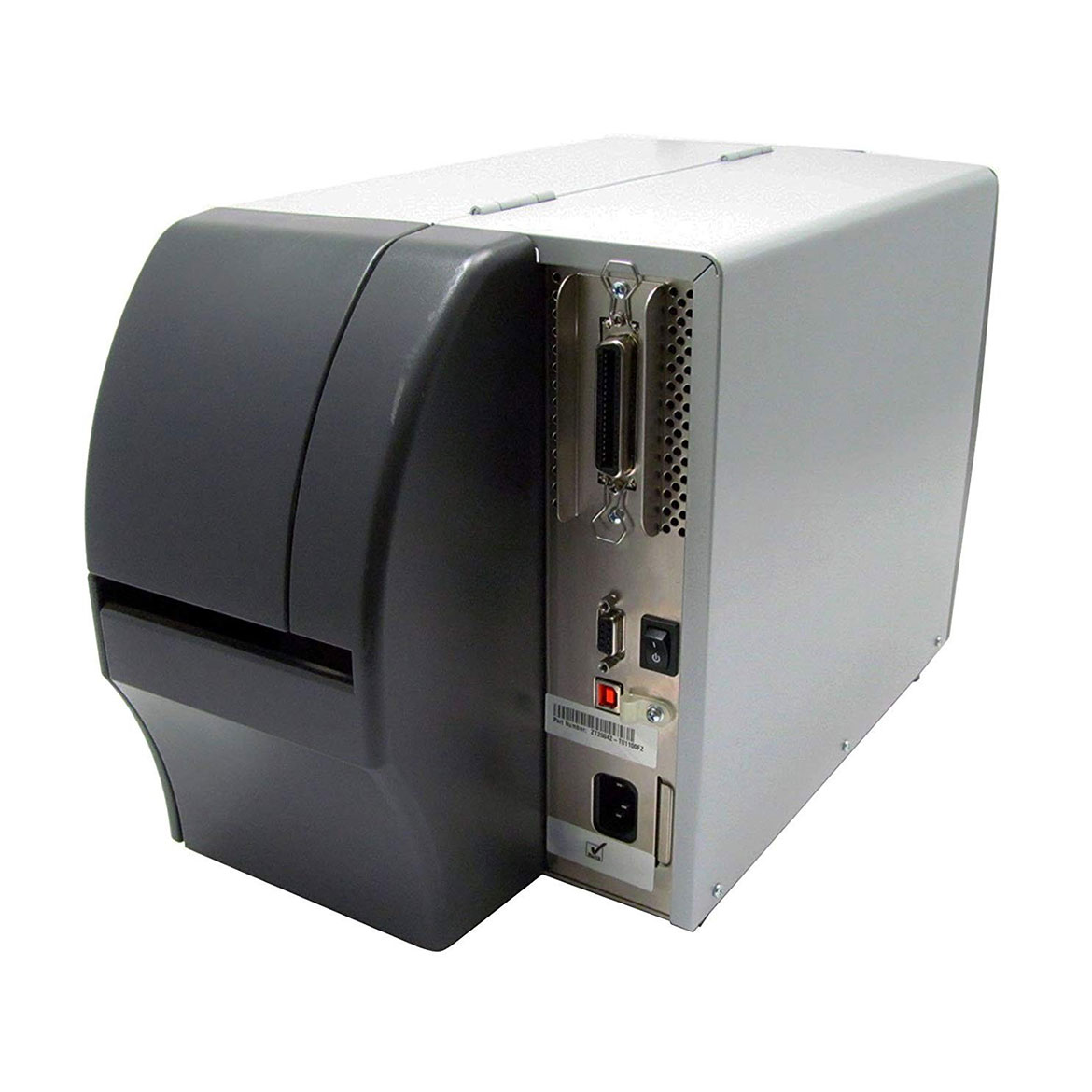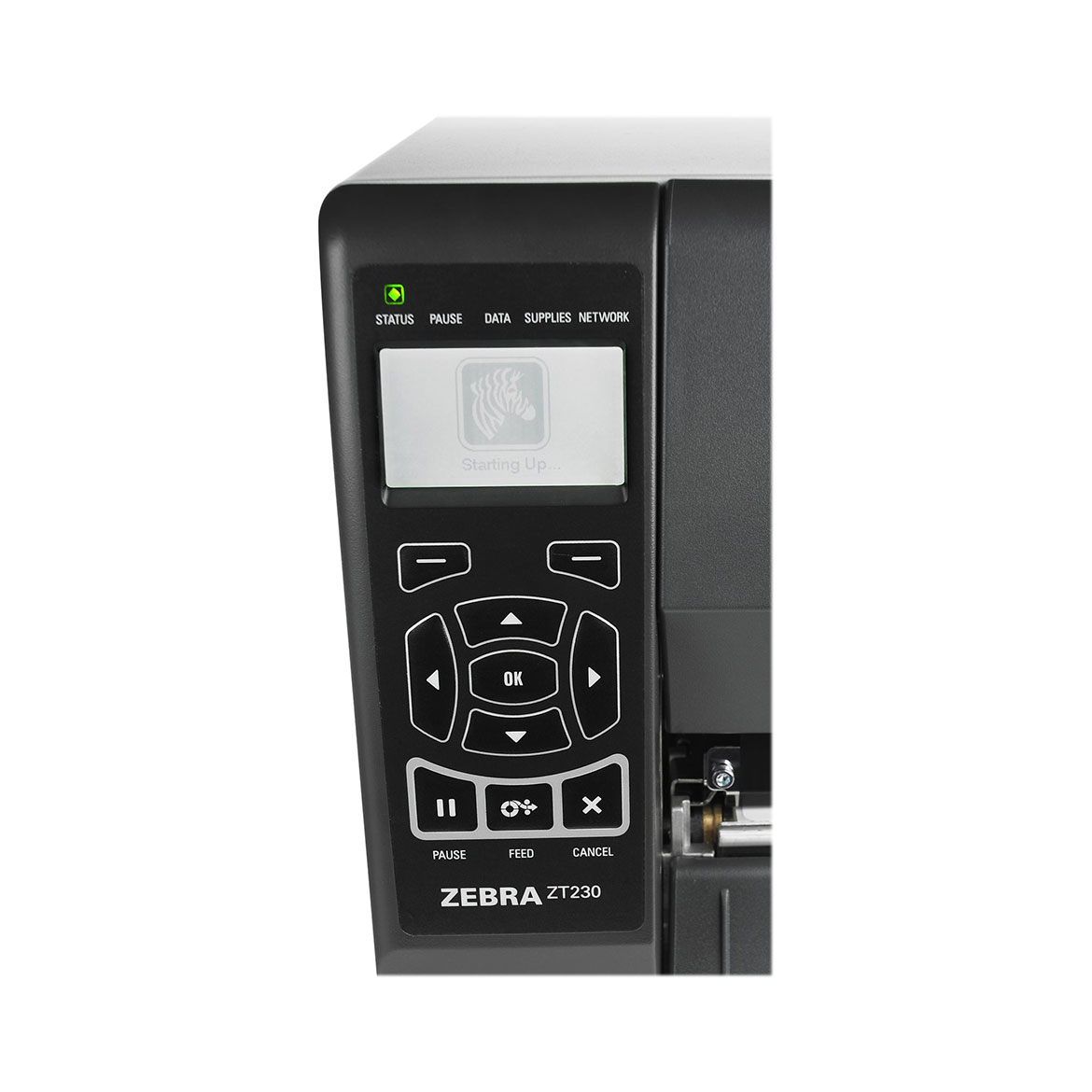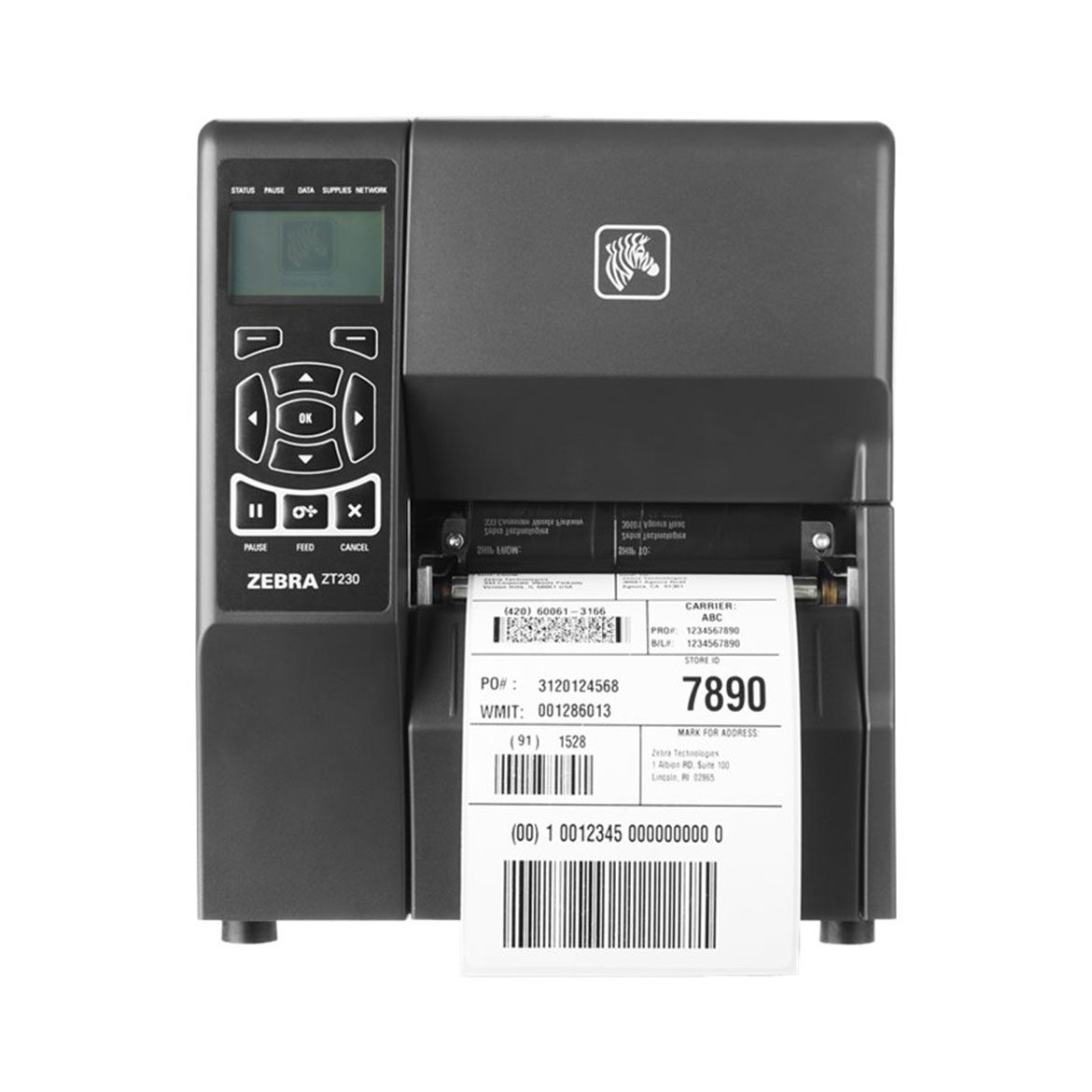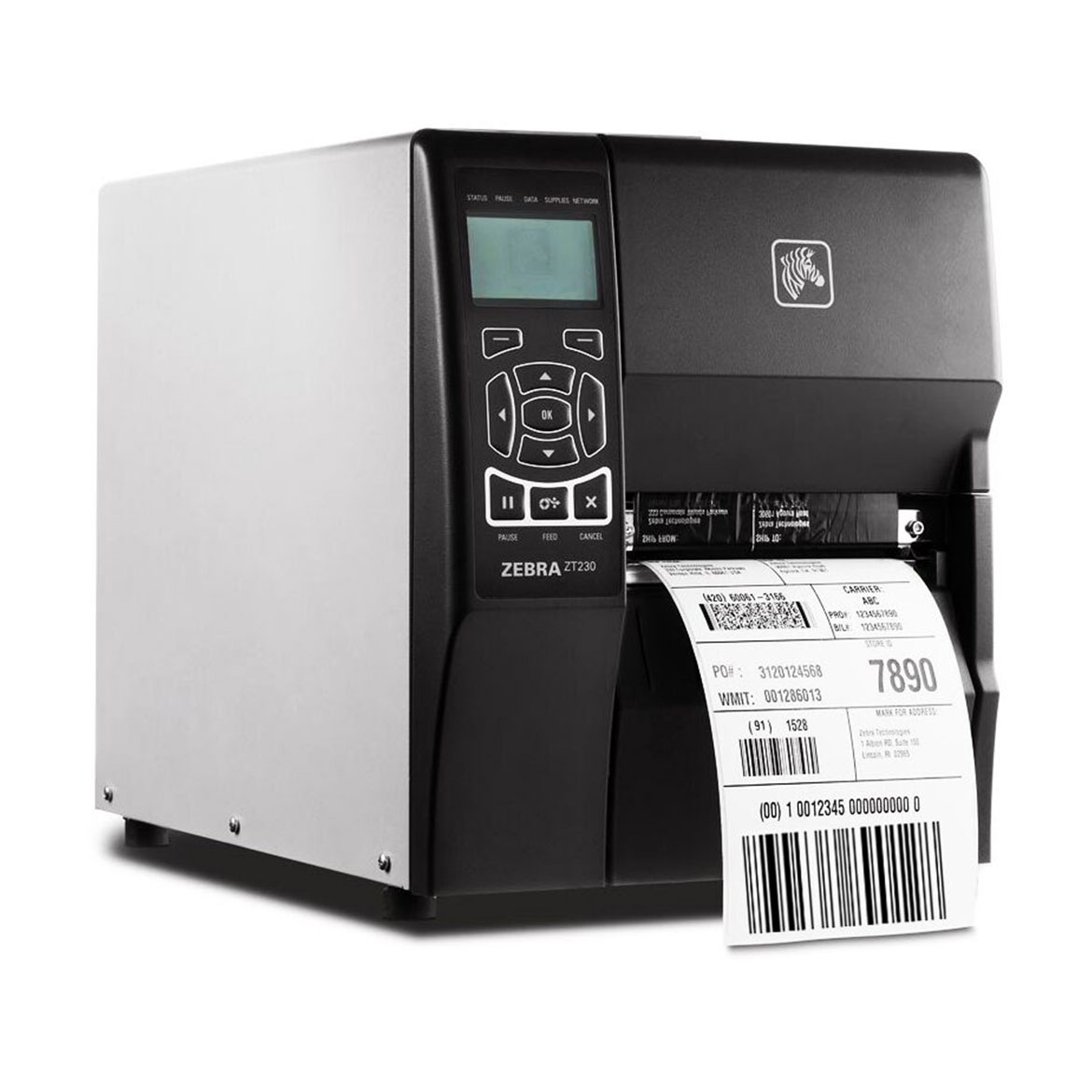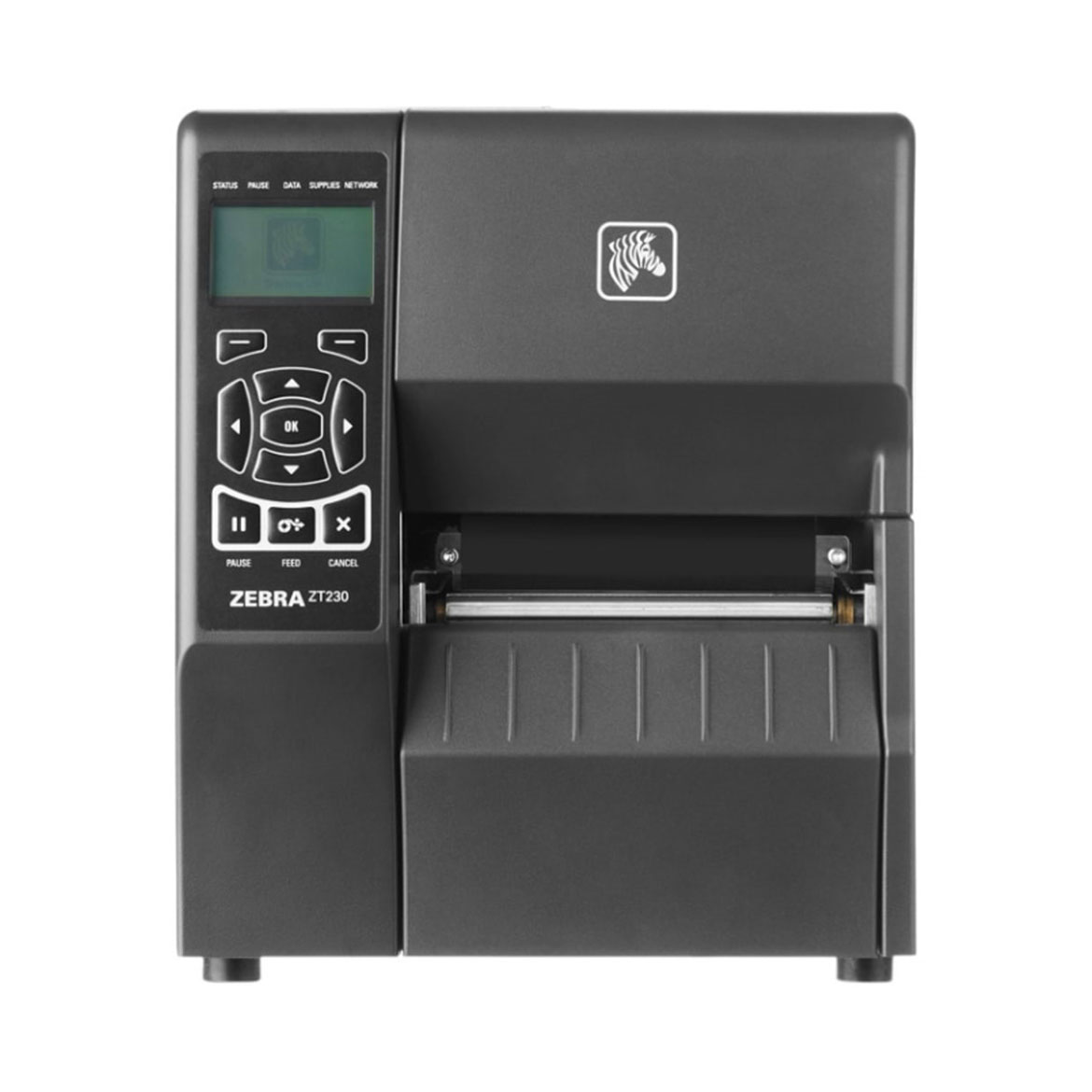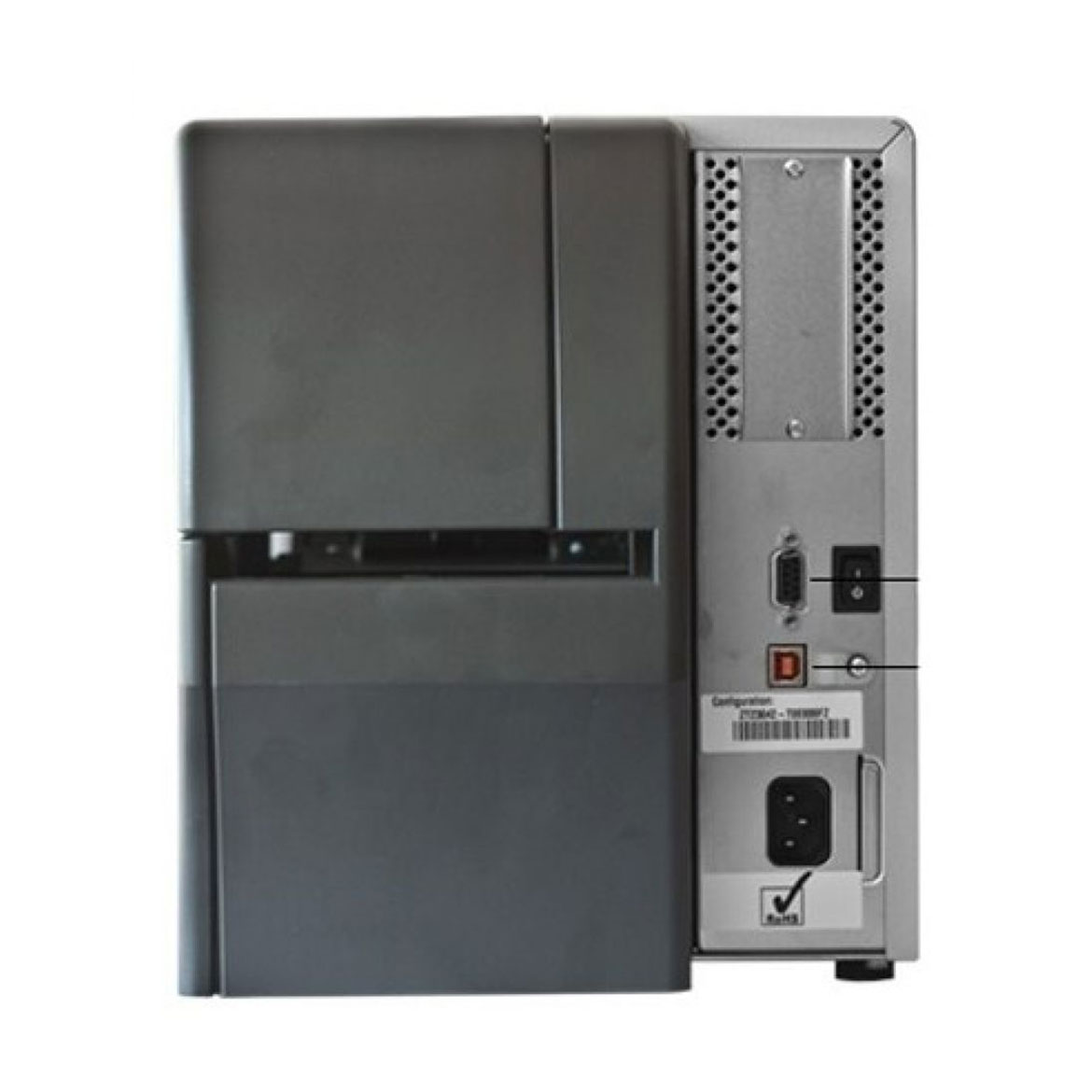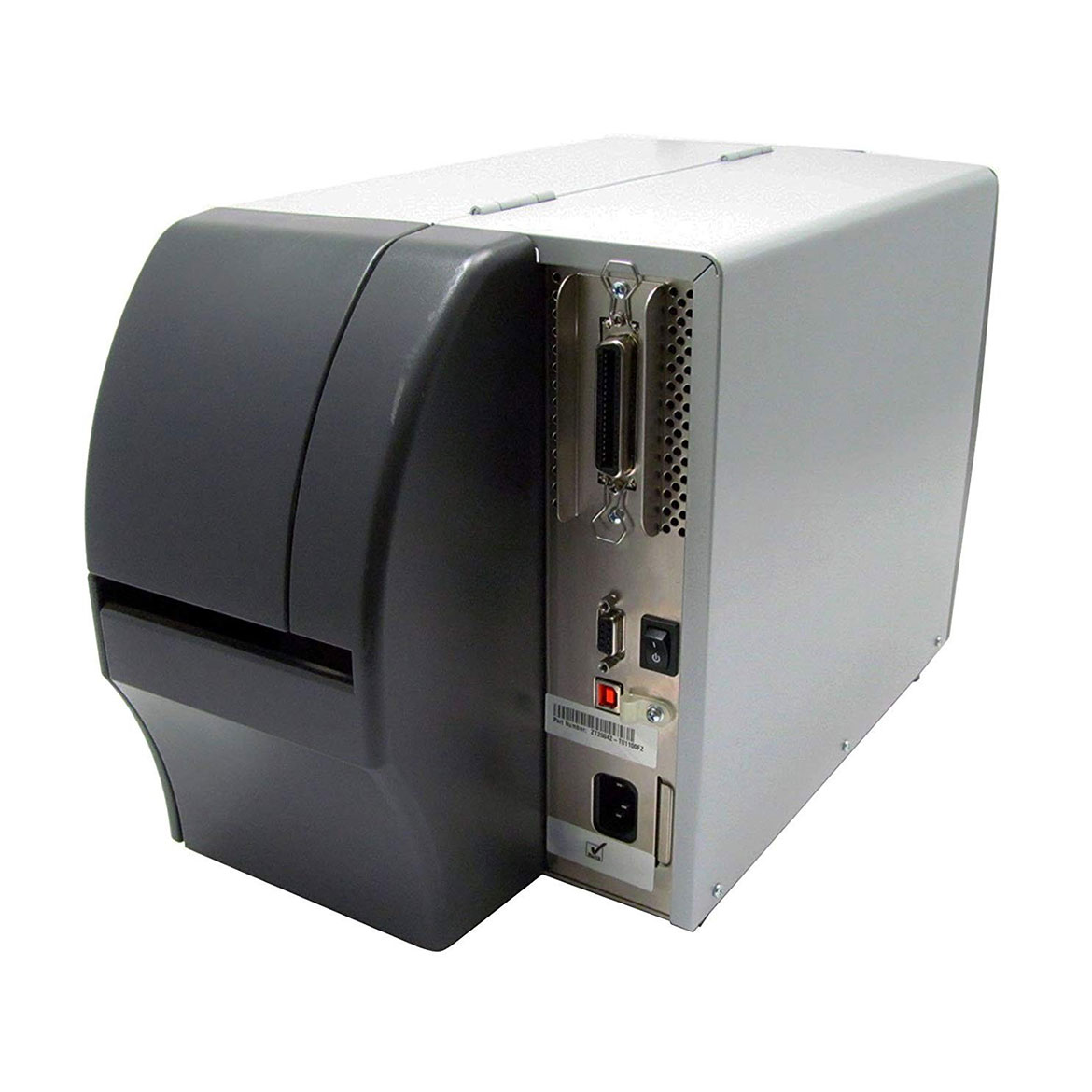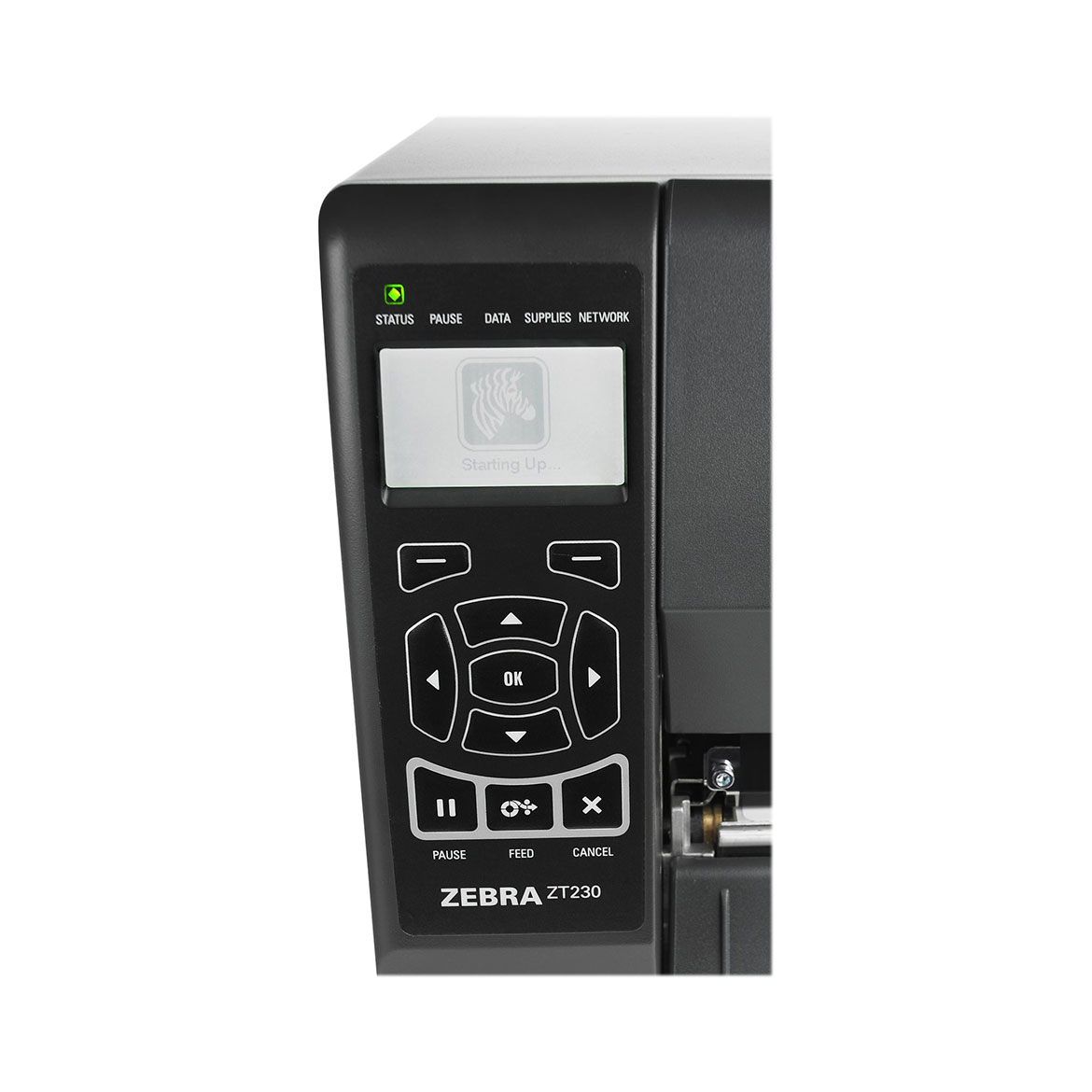 Zebra ZT600 Series Label Printers
The next generation series of printers with more
intelligence and industrial brawn than ever before
The Zebra ZT600 Series advances the legacy of the former Xi Series printers to combine rugged durability and exceptional performance on a user-friendly, future-ready platform. These next-generation workhorses are designed to keep up with your business's operations. Whether your concerns are around growing production line demands, increasing operational complexities, integrating disparate systems or controlling investment costs, the ZT600 Series industrial printers paired with AM/PM Service support have you covered today – and for years to come.
Features
Exceptional performance from micro labels to high-volume shipping labels
Hassle-free set-up, maintenance and troubleshooting
Durable design built to last even with constant usage
Cloud-accessible via Link-OS™ providing operational visibility and control
Quick print speeds of up to 14" / 356 mm per second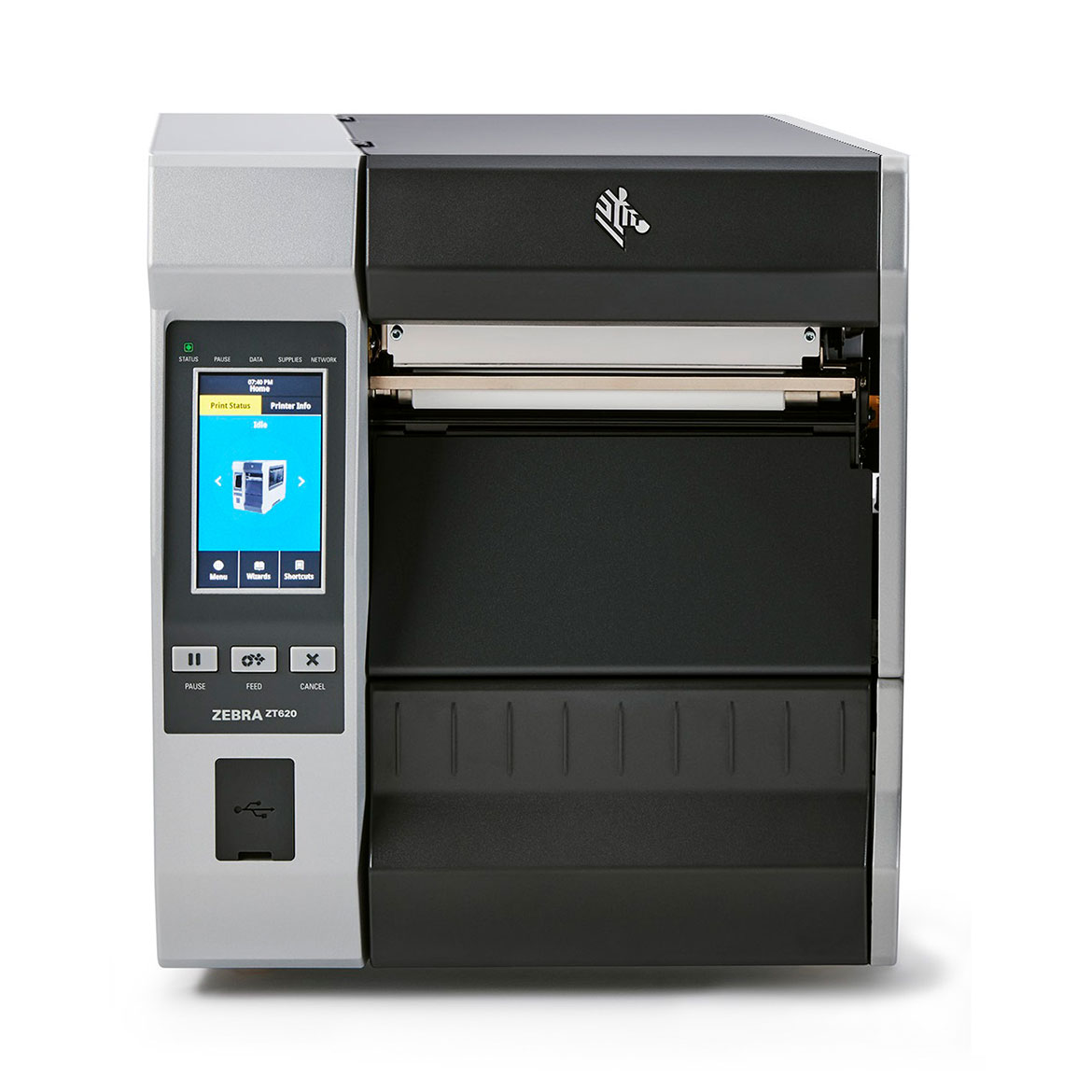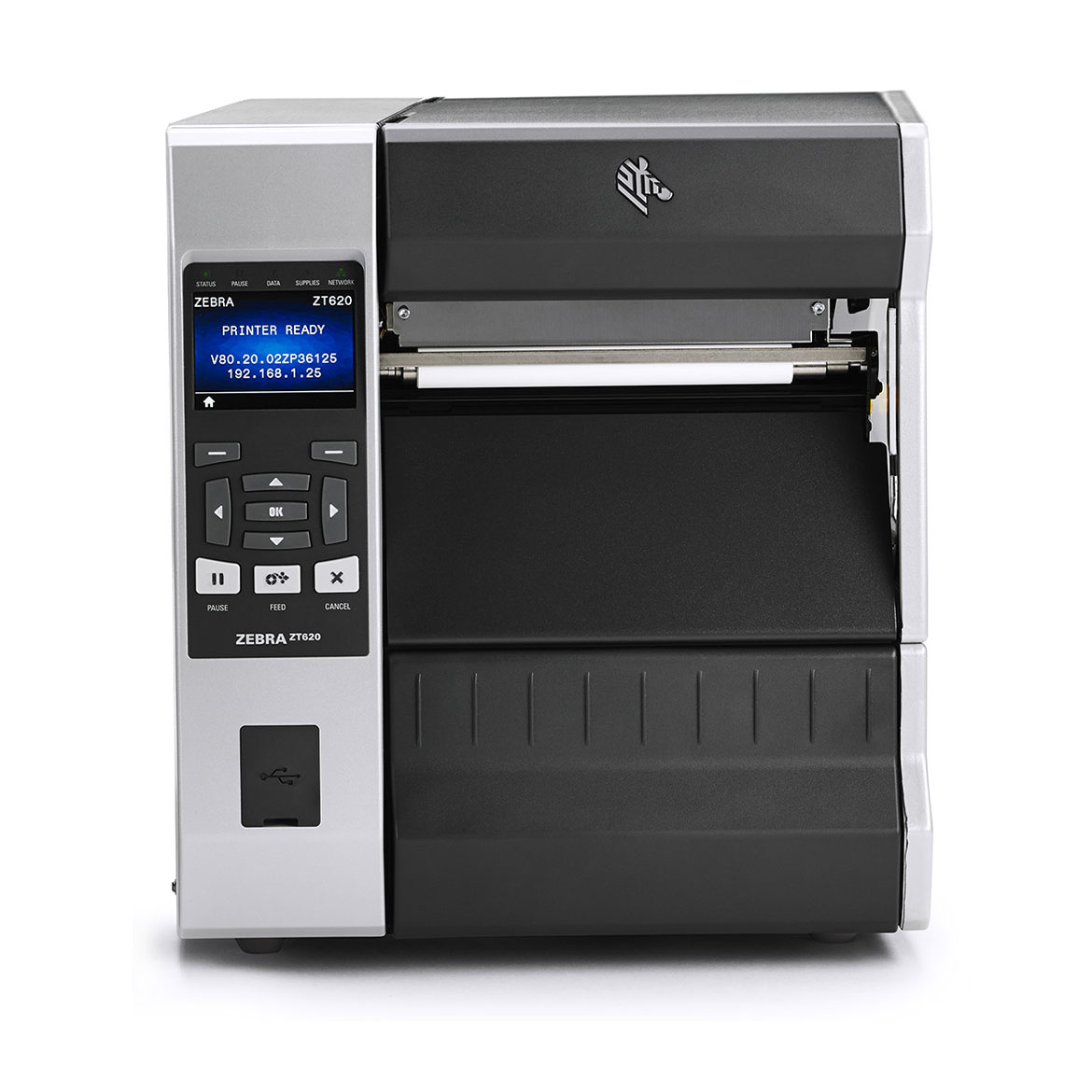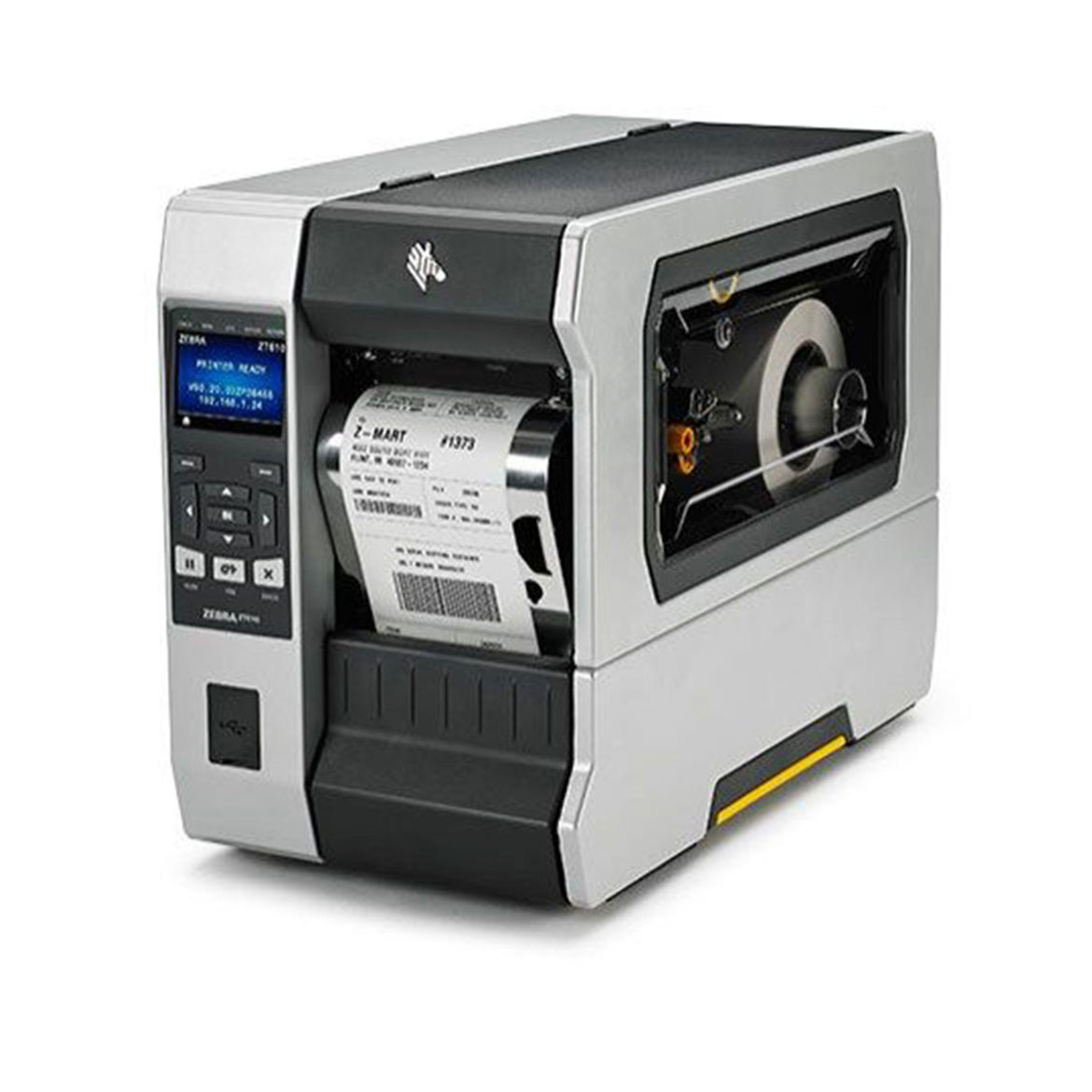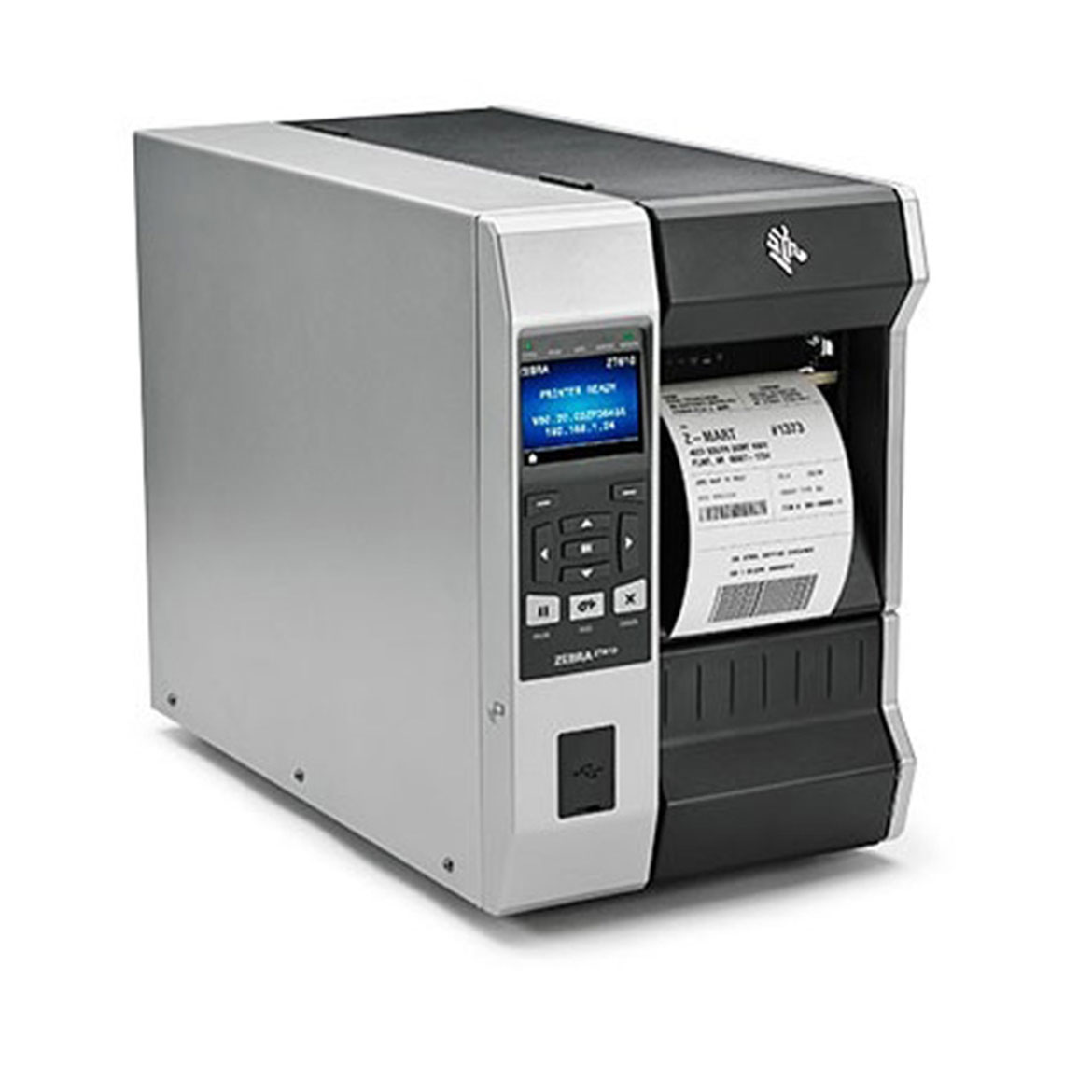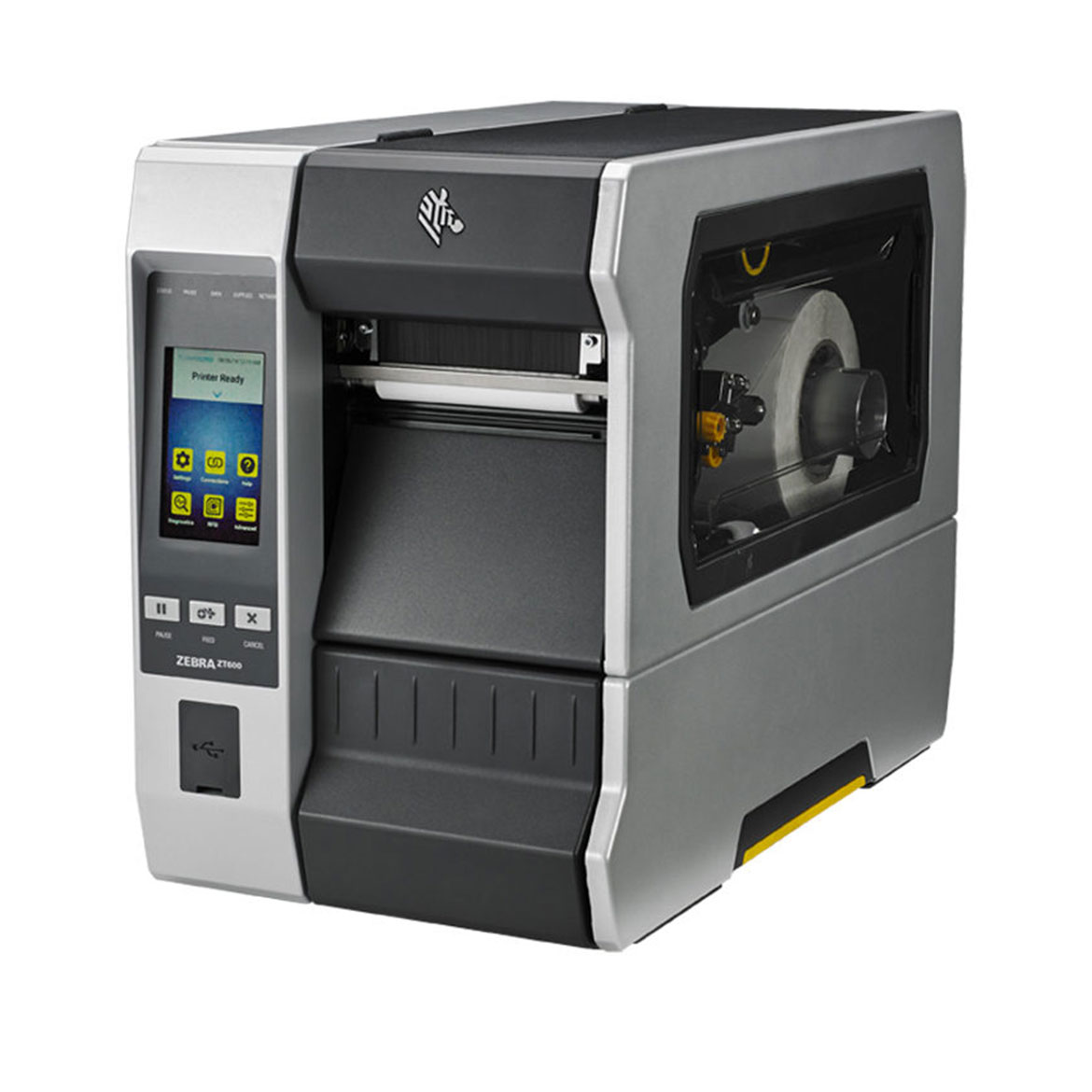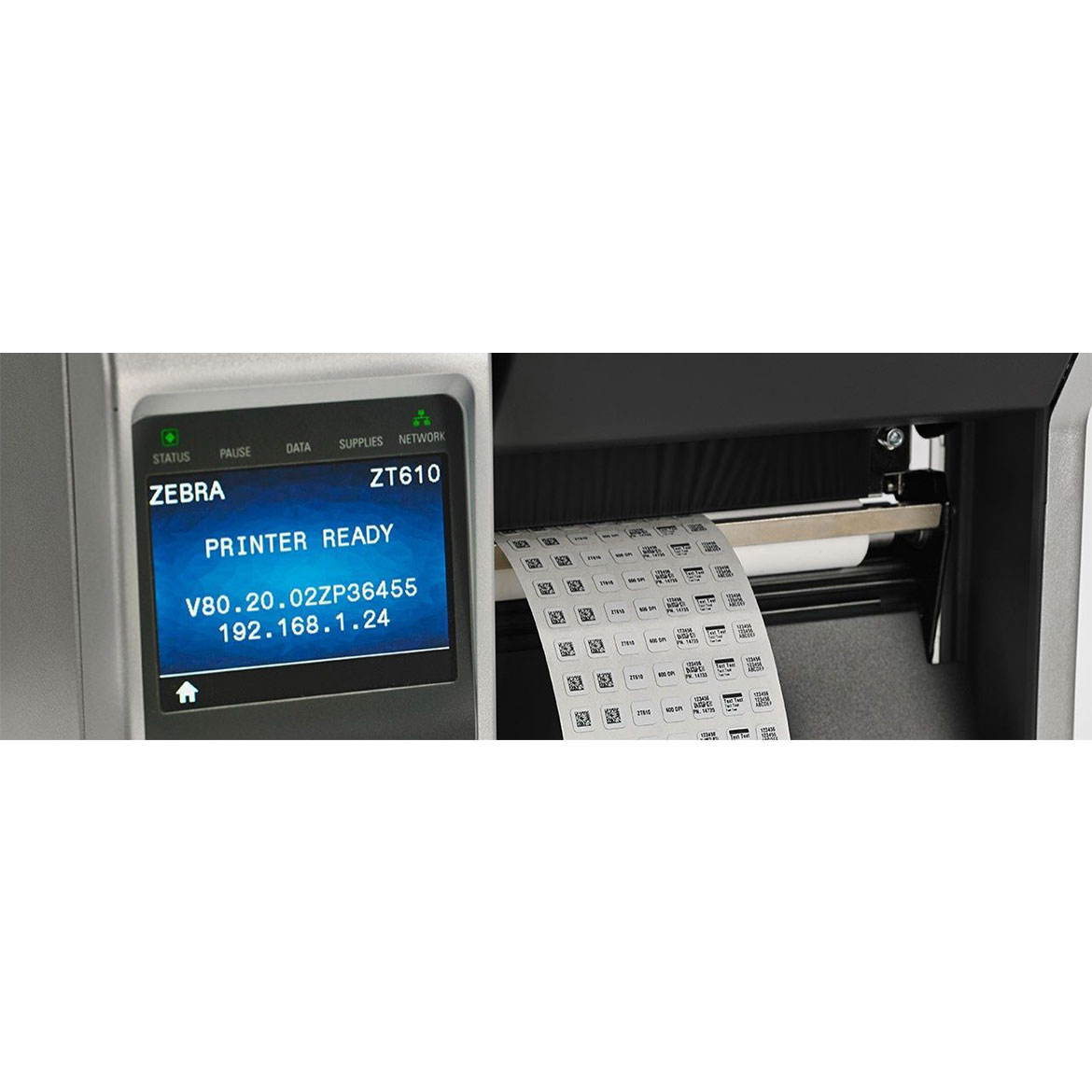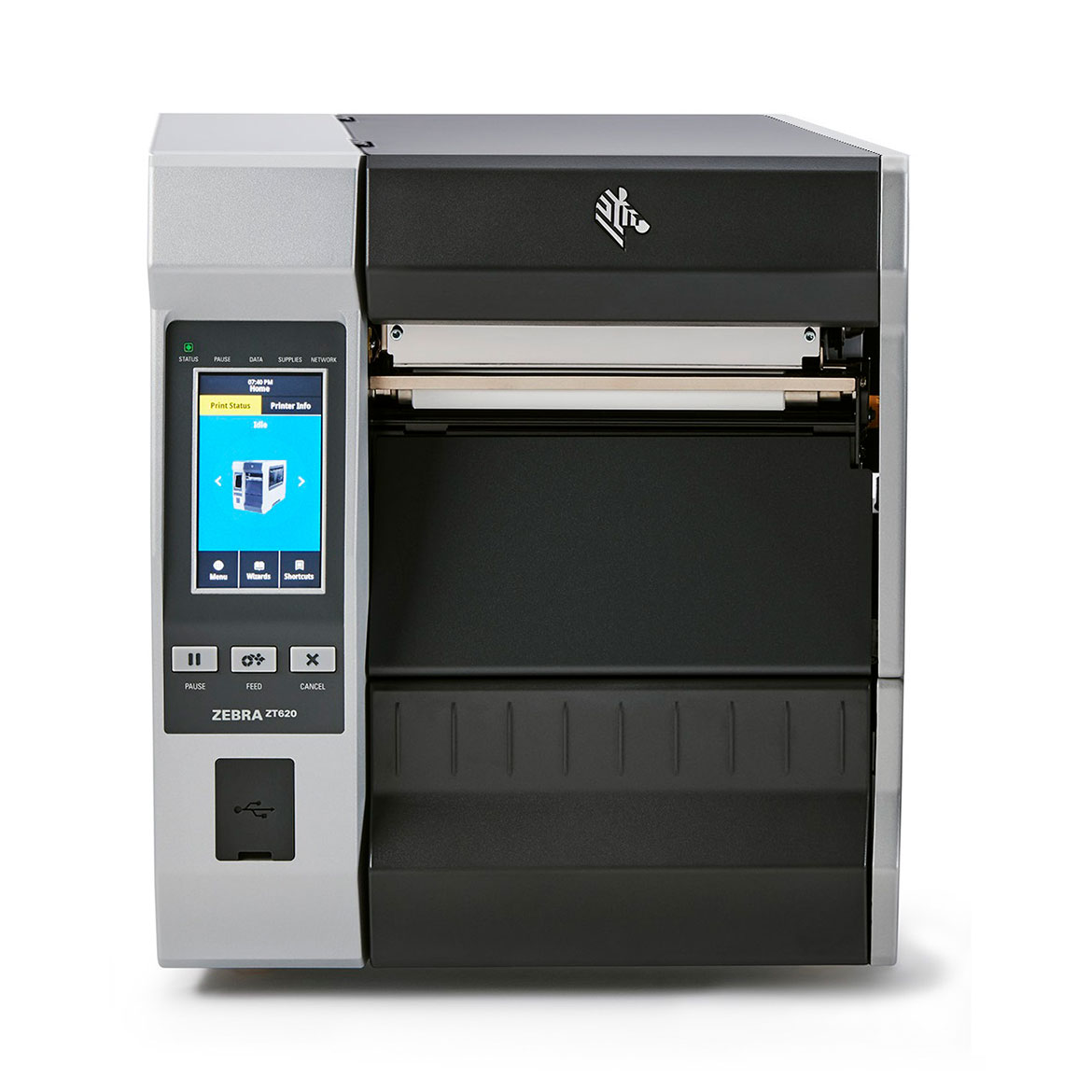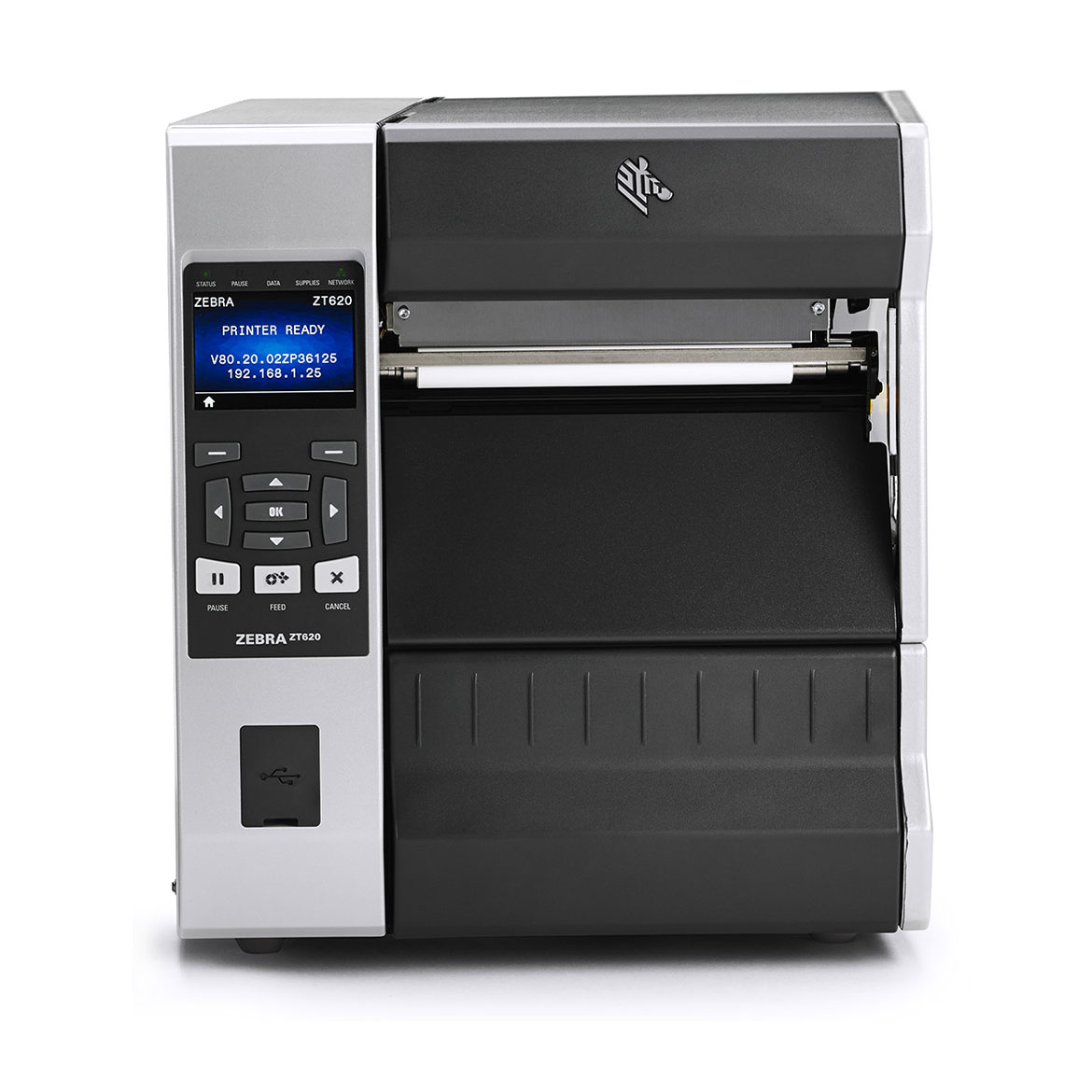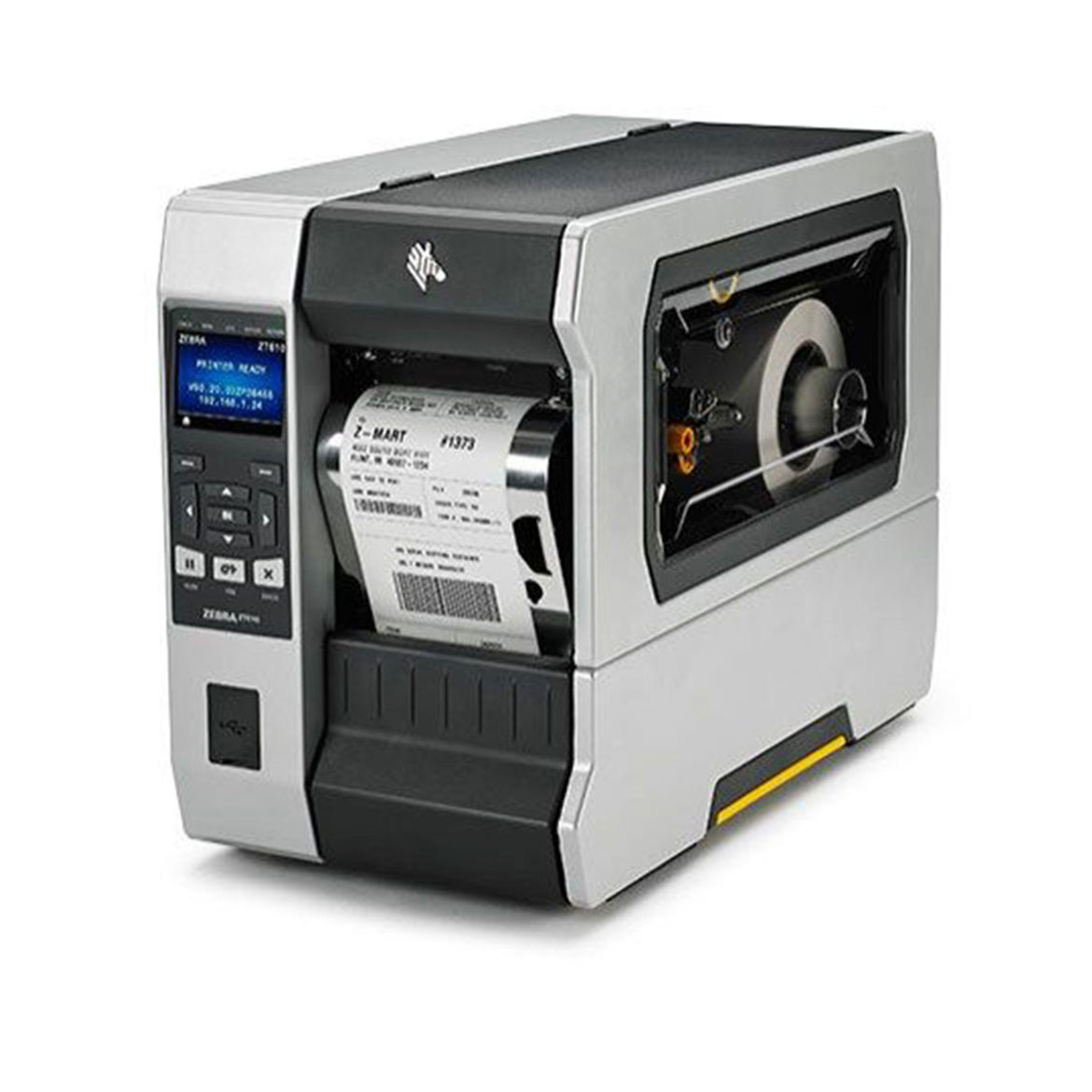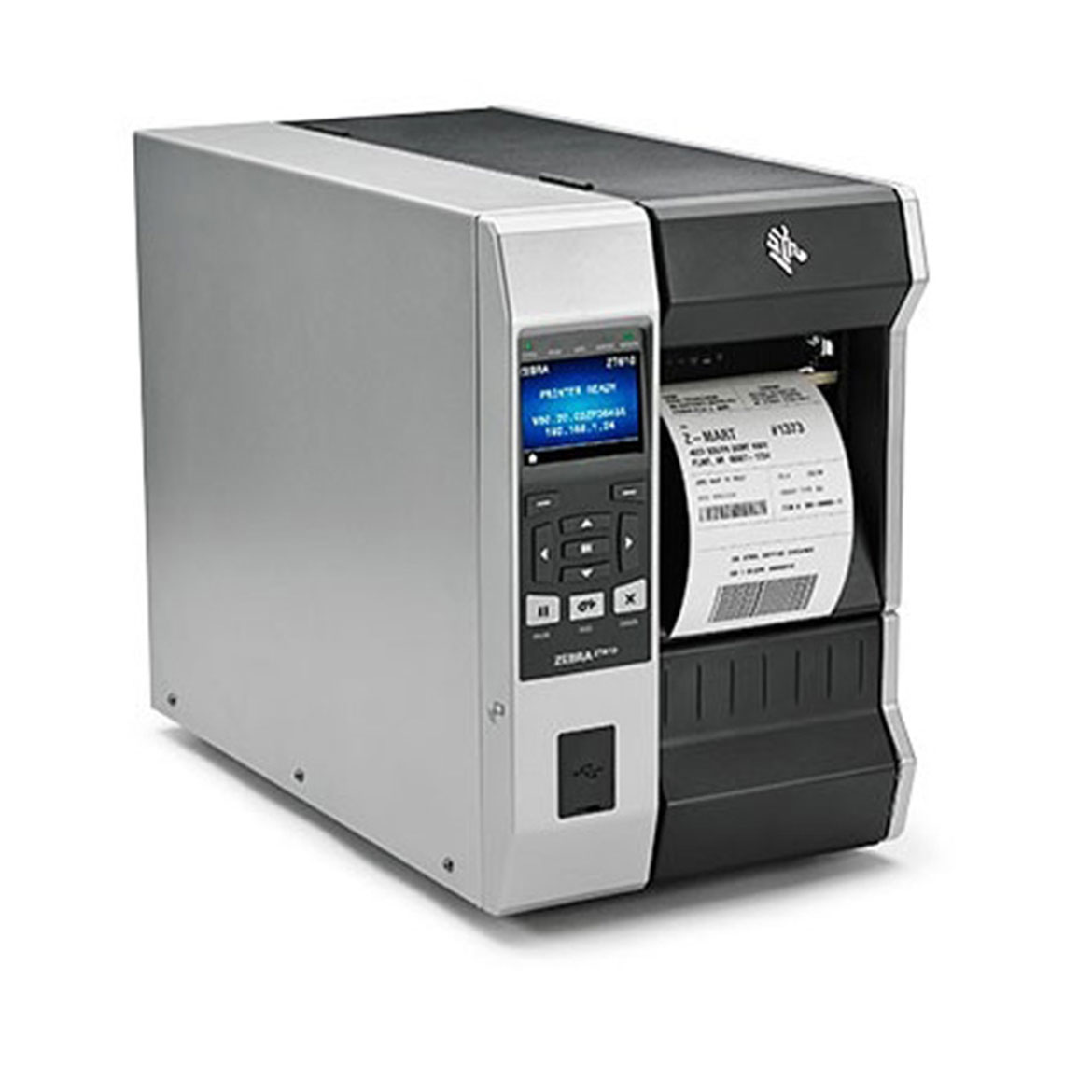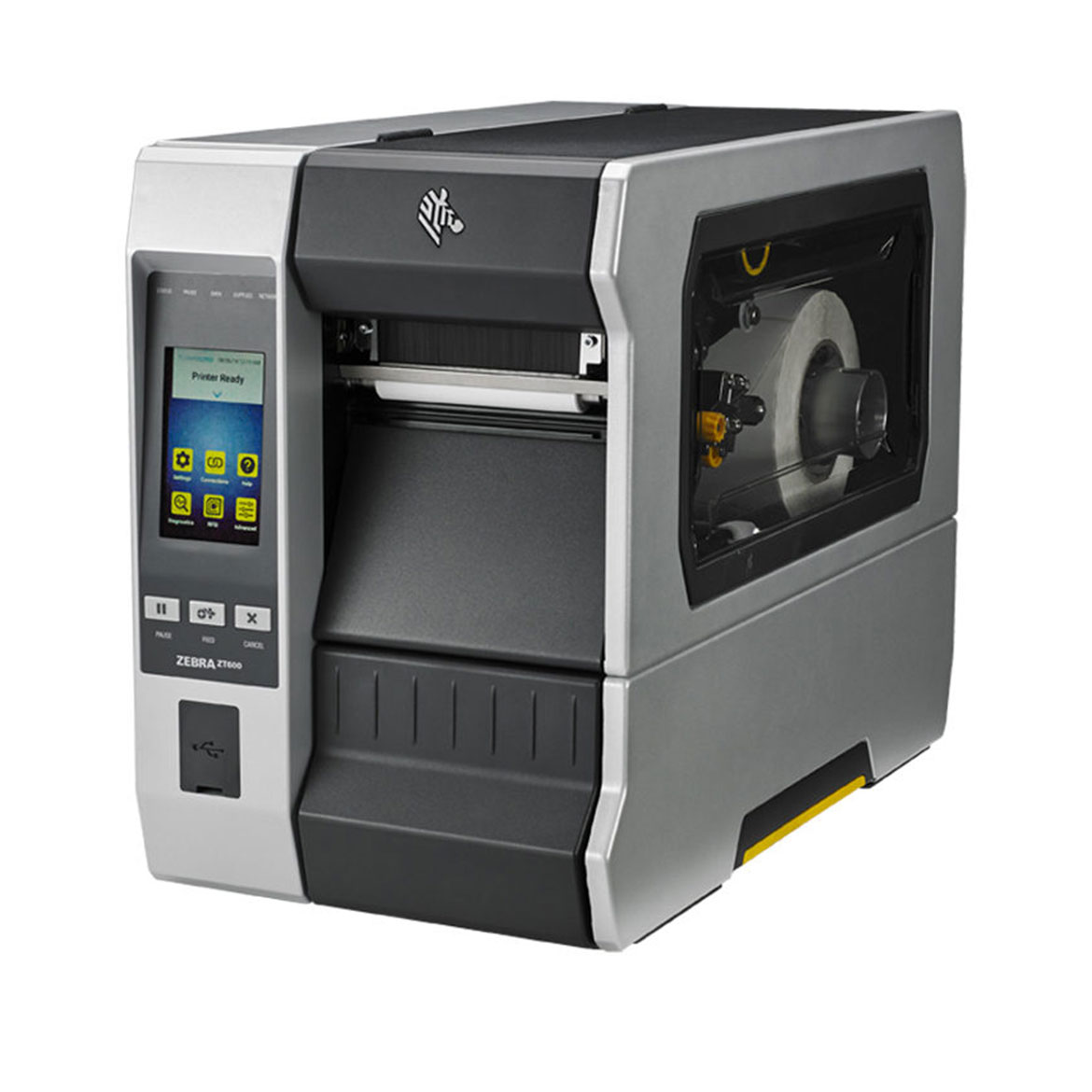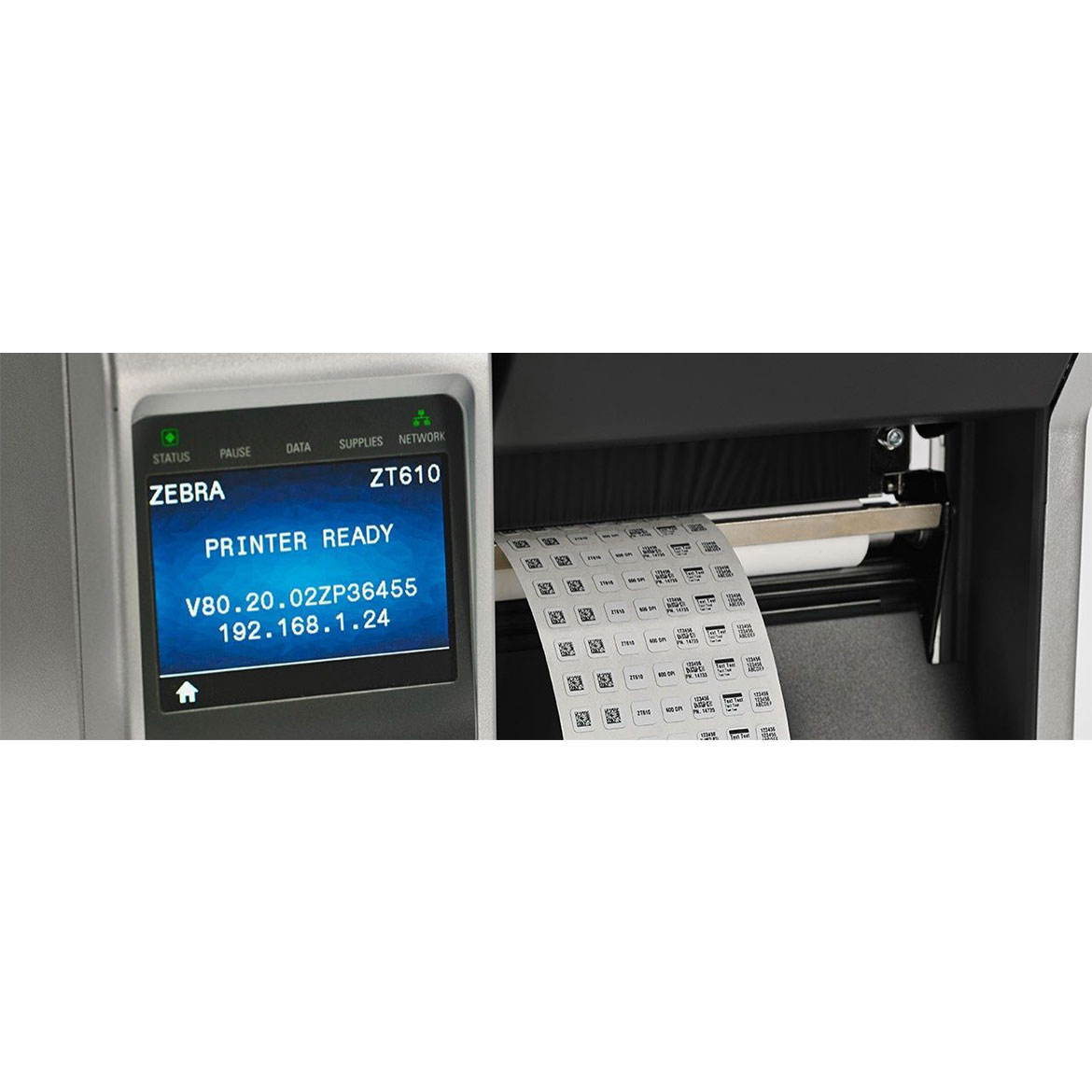 Discover our full range of Point-of-Sale Receipt Printers
from the leading brands you know and trust.
AM/PM can provide different models based on the unique needs of your business.

Lexmark MX331adn Desktop Printer
Productivity. Reliability. Security. The MX331adn minimizes downtime and offers versatility that fits
Light, compact, and fast, the Lexmark MX331adn multifunctional printer supports output up to 40 pages per minute, plus single-side automatic scanning, copying, faxing and touch-screen convenience. Connect via USB or Ethernet and add an optional 550-sheet paper tray or available High Yield Unison™ toner that can print up to 15,000 pages.
Features
Built-in energy-saving modes help support ratings of EPEAT® Silver and ENERGY STAR® certified
Connect via Ethernet and USB or utilize built-in cloud connectors to retrieve files from popular cloud services such as Box, DropBox, Google Drive, and Microsoft OneDrive
Steel frame and lifetime imaging components mean long life and minimal maintenance
Compact dimensions of 13.3" high x 16.2" wide x 14.4" deep (339mm x 411mm x 366mm)
Lexmark's full-spectrum security architecture helps keep your information safe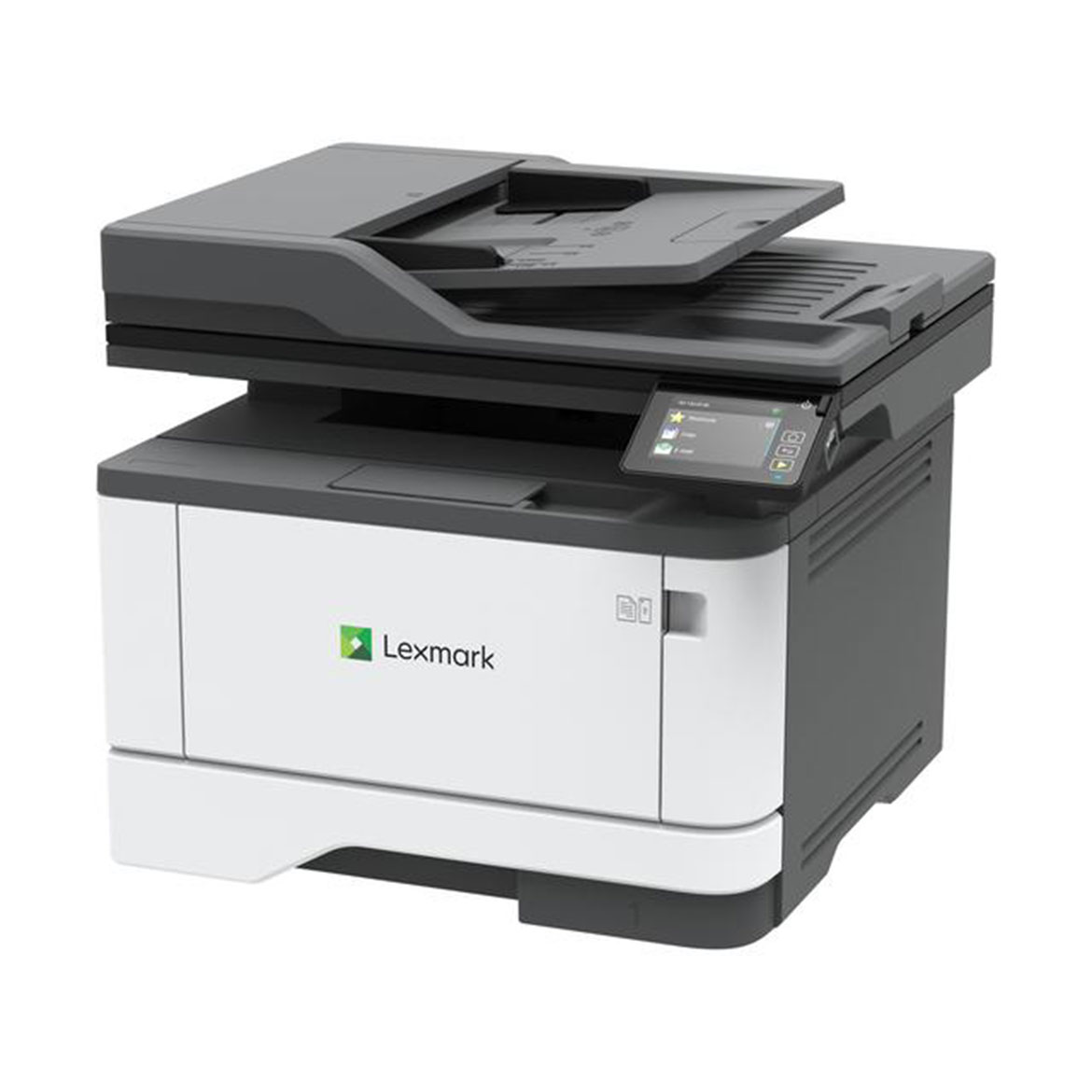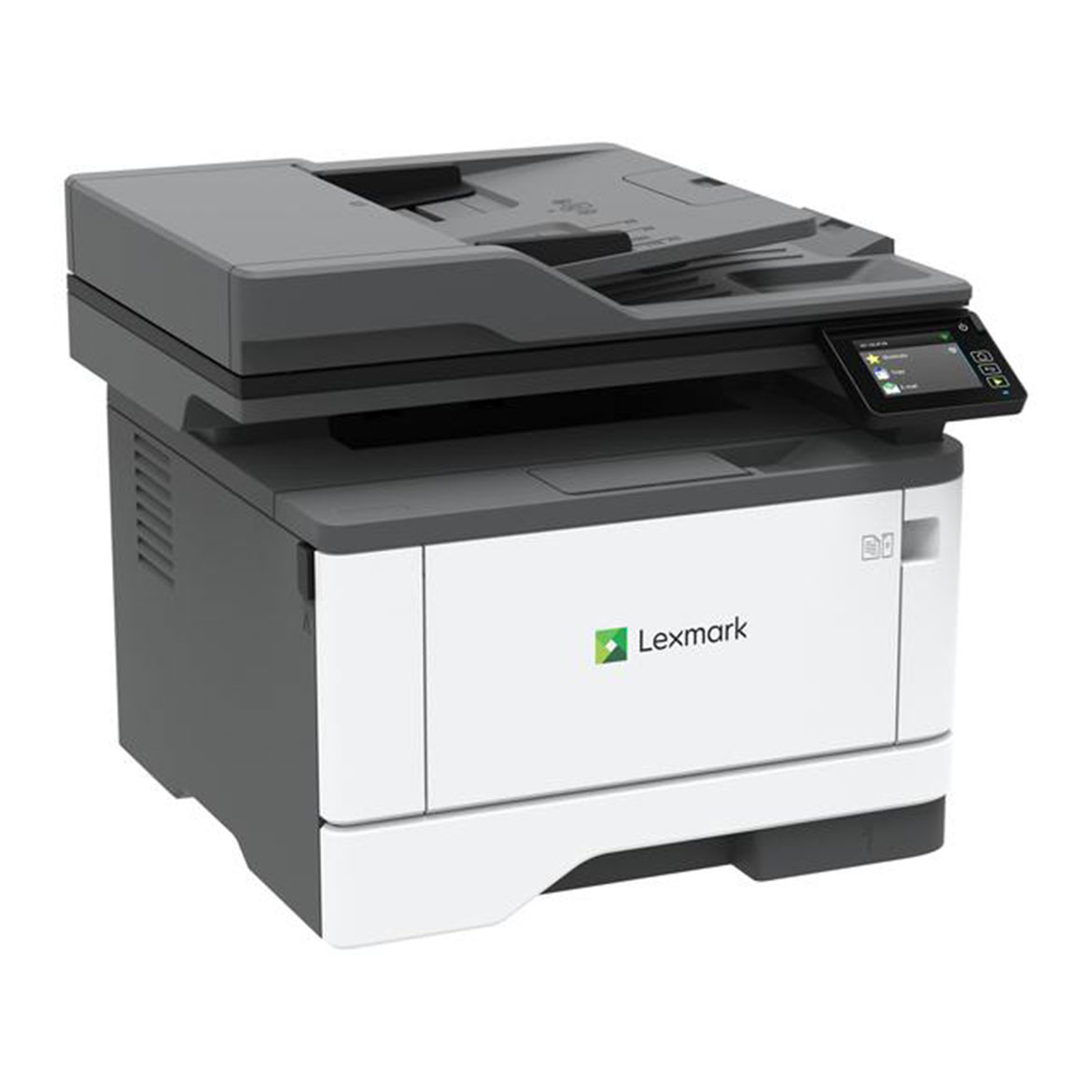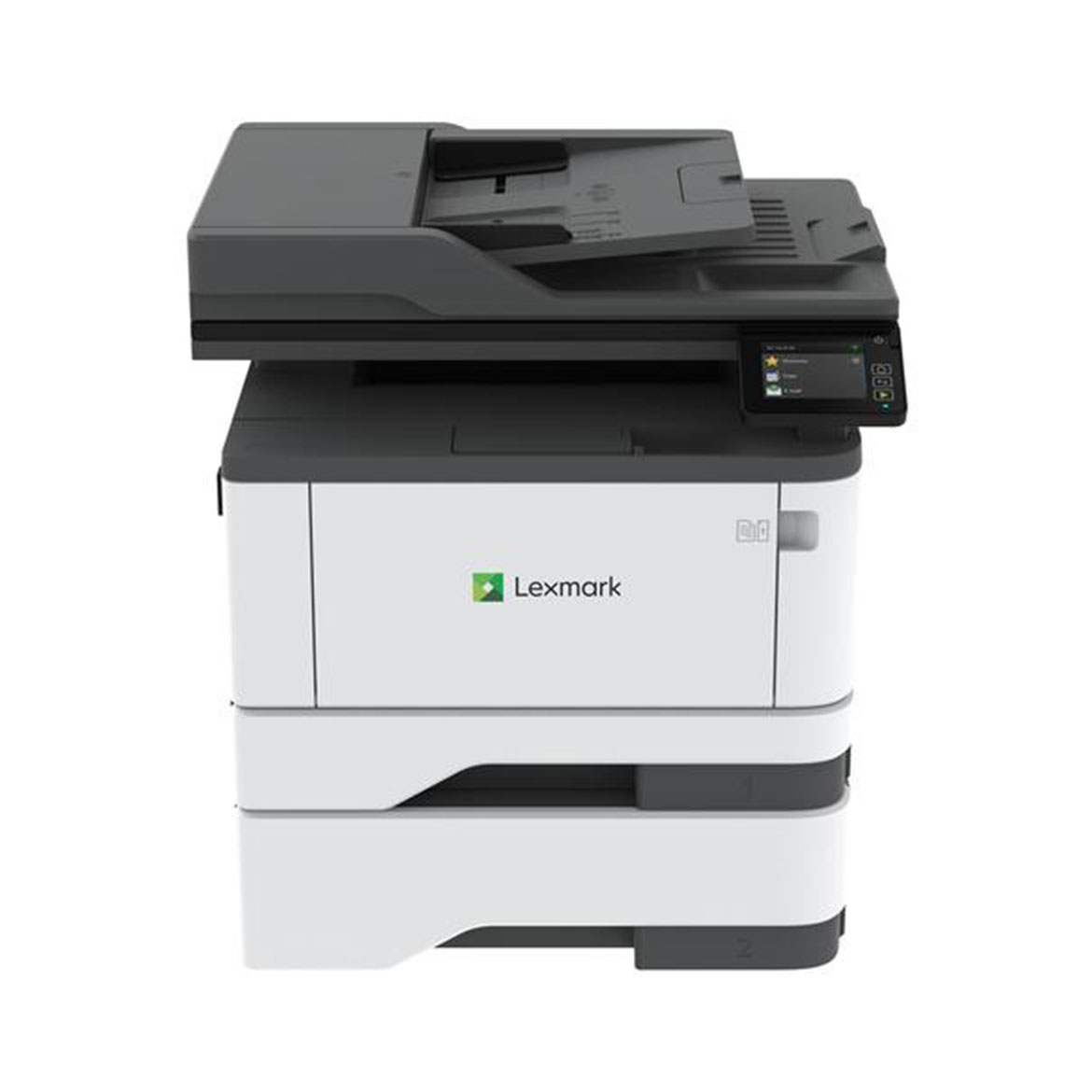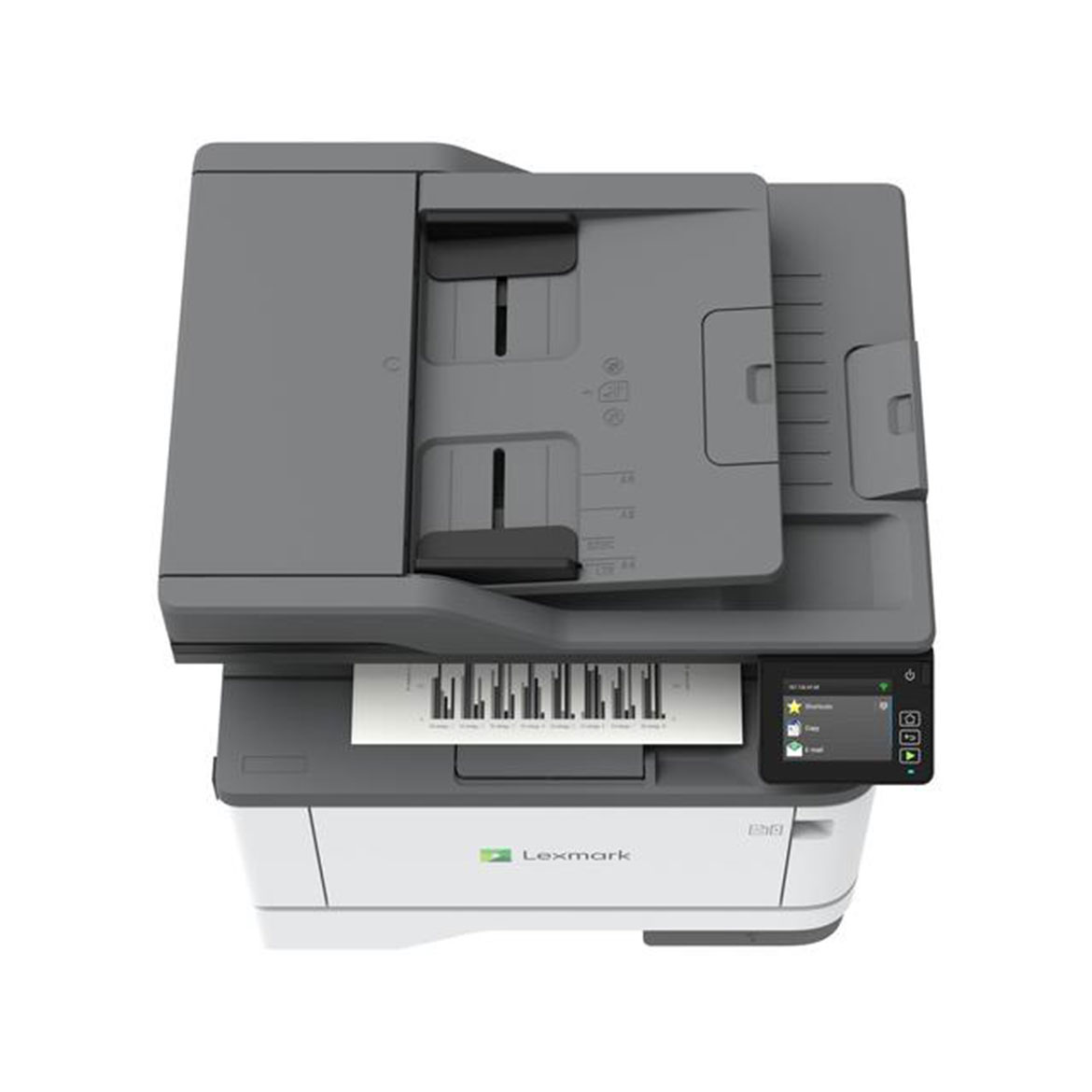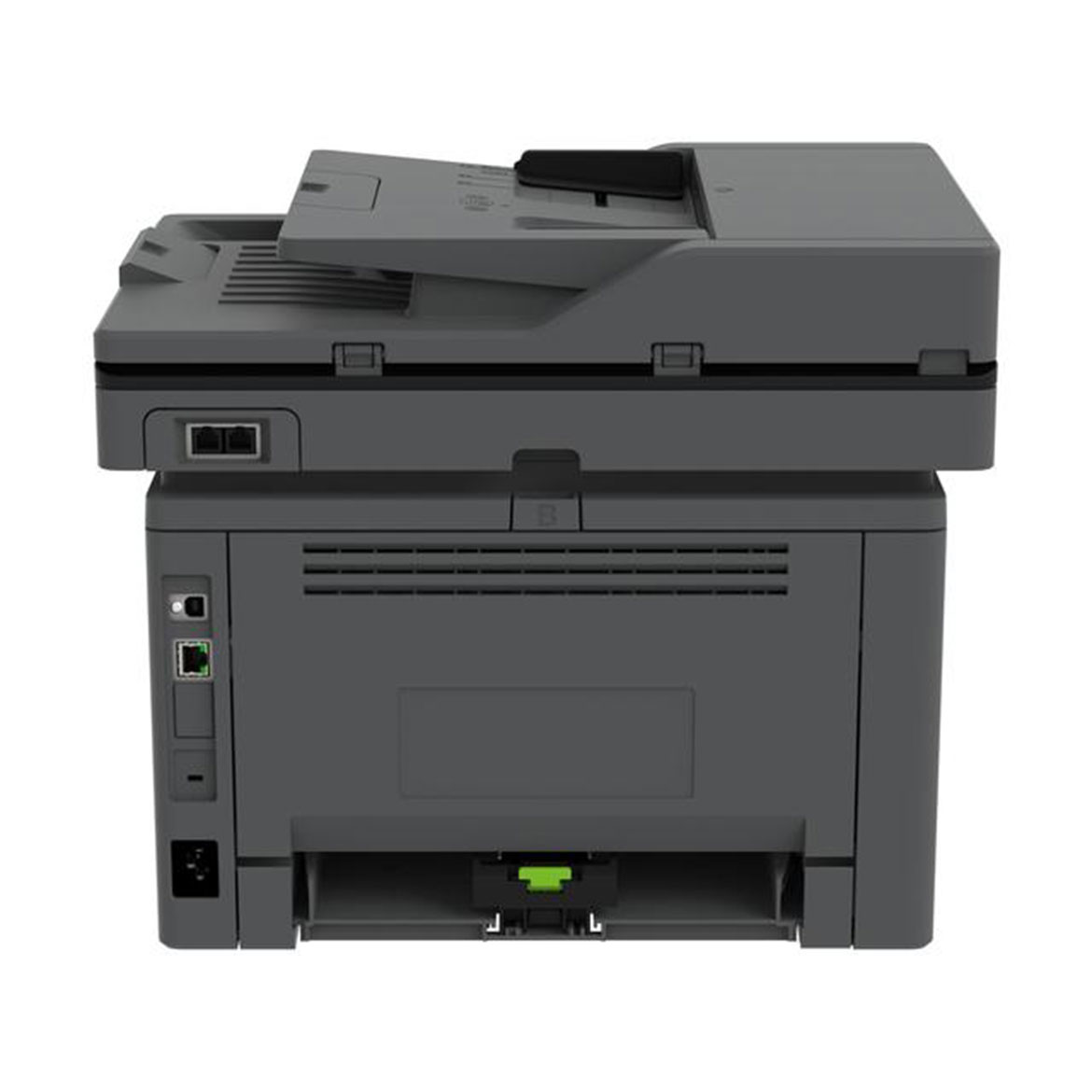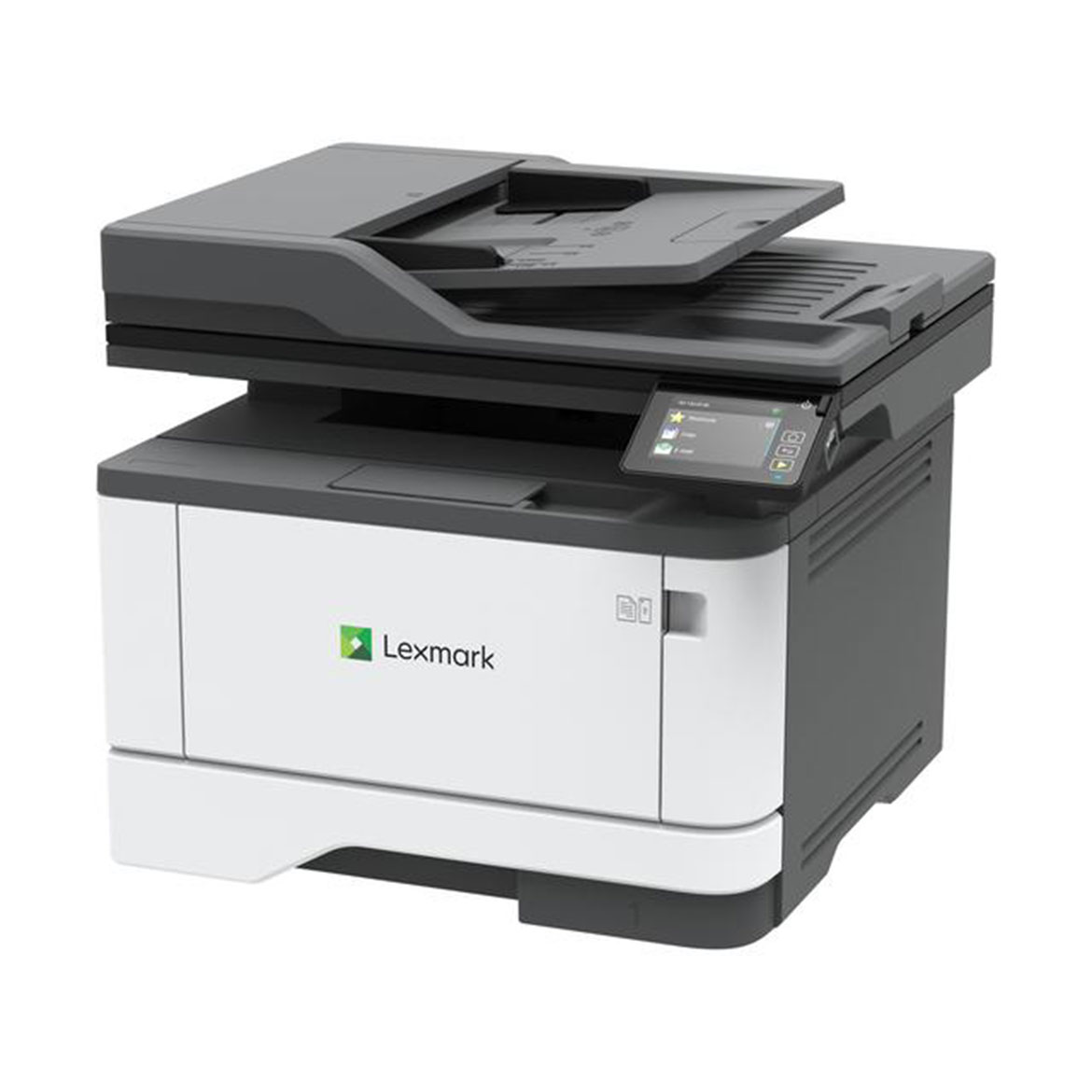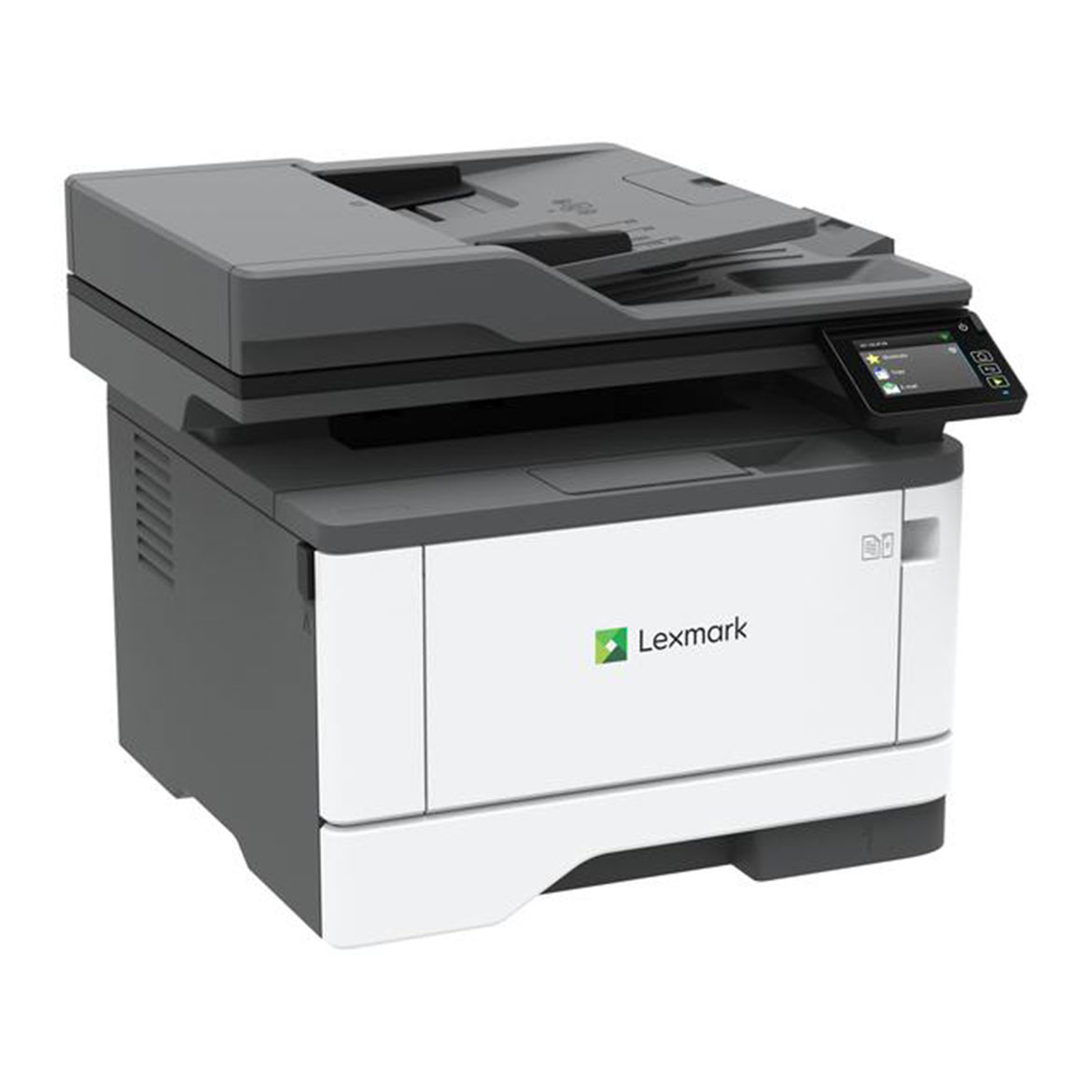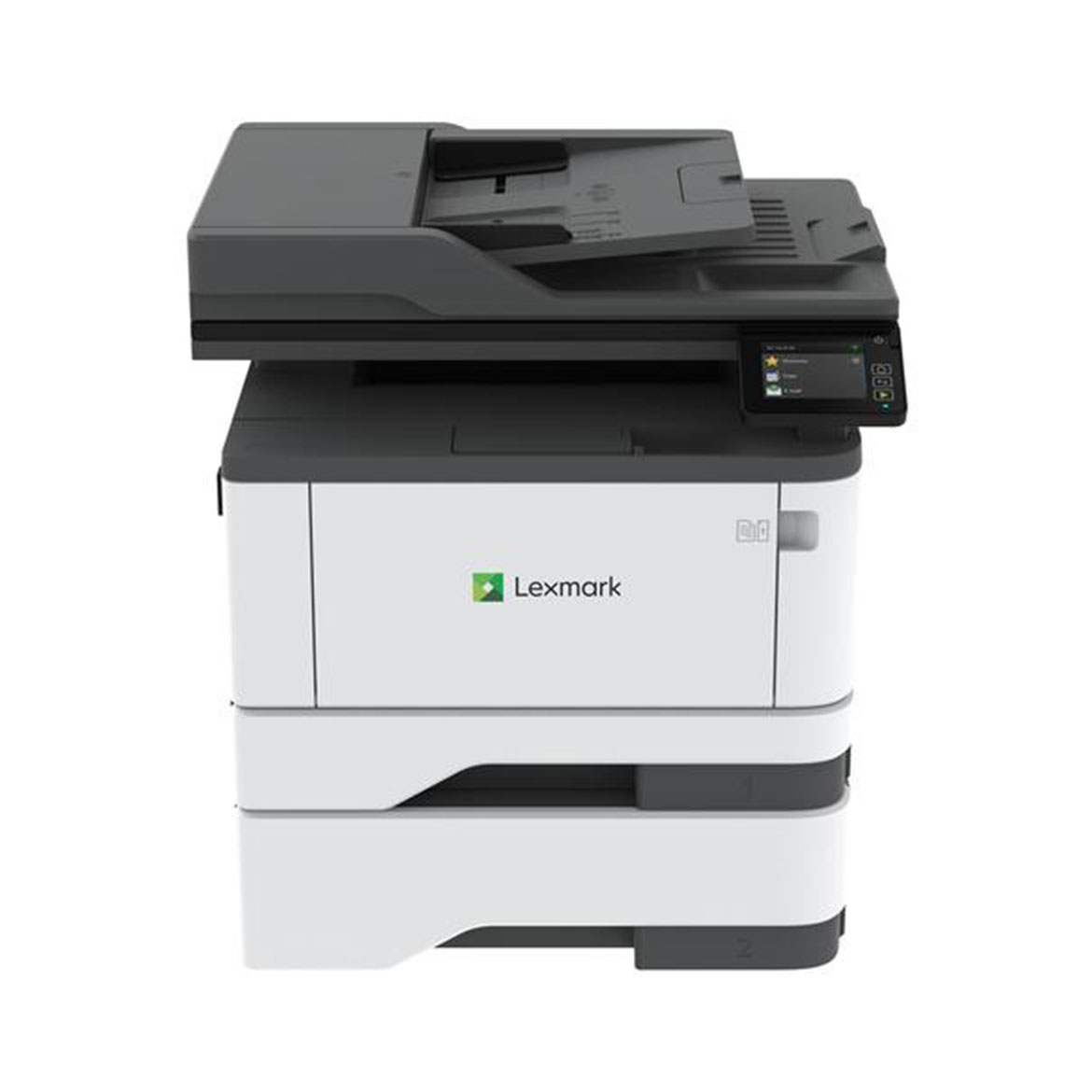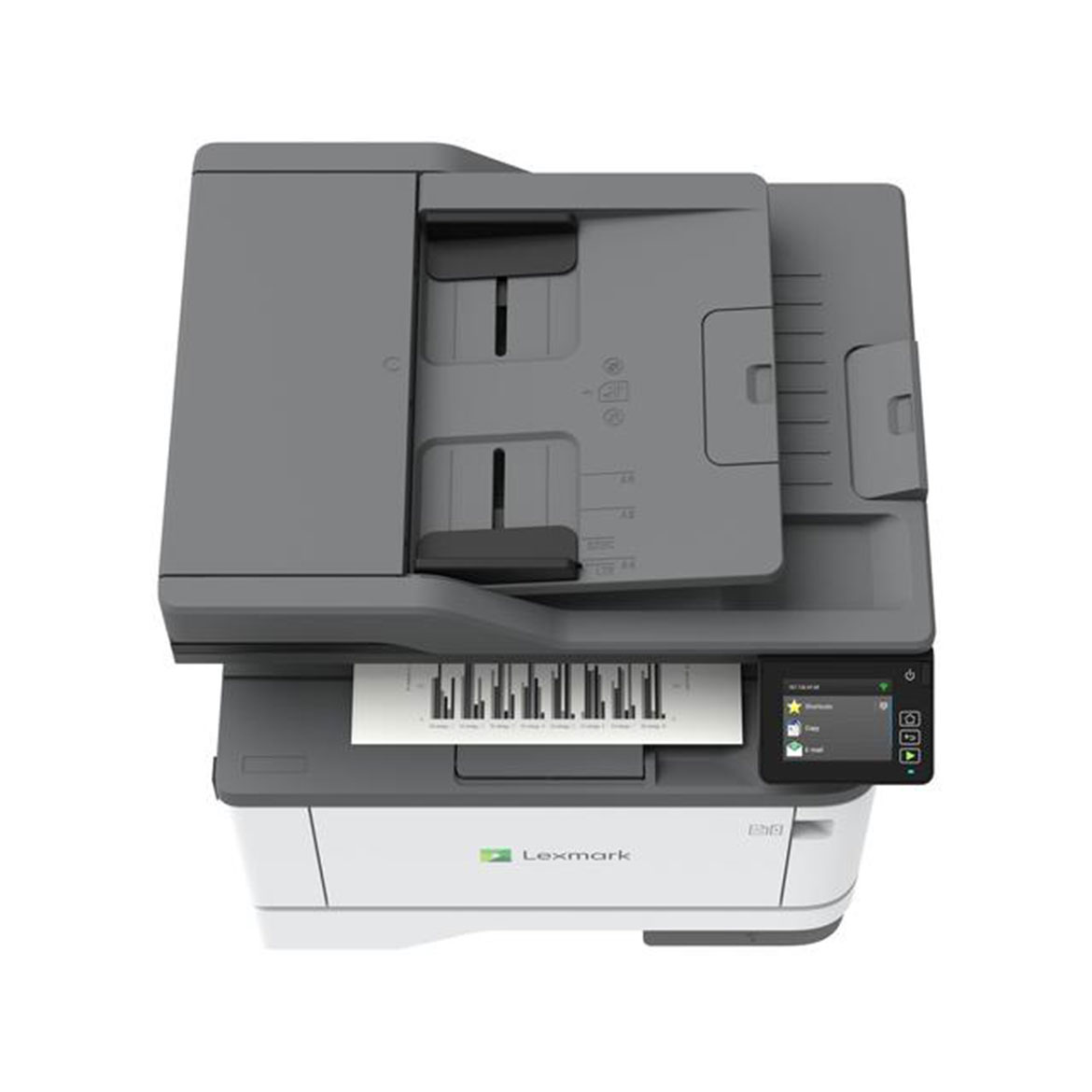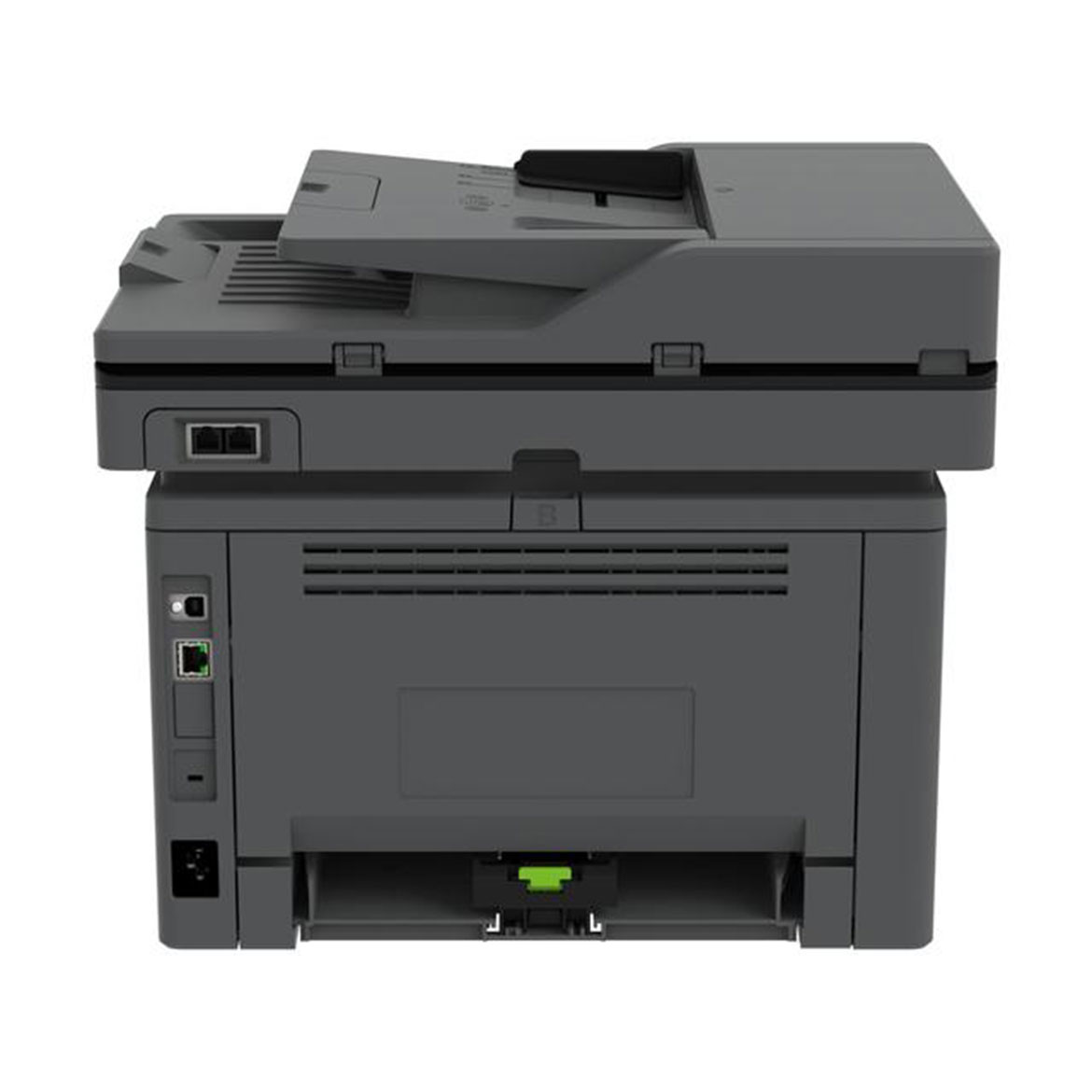 Lexmark MS431dn Desktop Printer
The compact monochrome laser printer featuring excellent
print resolution and security
Supporting output up to 42 pages per minute, the Lexmark MS431dn printers is fast and reliable. Add-on up to 20,000 pages of output with the Extra High Yield Unison™ toner or the optional paper tray increases total input capacity to 900 sheets to support longer print runs and enhanced media flexibility. The MS431dn has a 1-GHz multi-core processor to power through big jobs, and Lexmark full-spectrum security helps protect your sensitive information.
Features
Compact dimensions of 8.7" high x 14.5" wide x 14.3" deep (222mm x 368mm x 363mm)
1-GHz dual-core processor and 256 MB of memory
Connect via Gigabit Ethernet and USB
Two-line display lets you configure, interact with, and monitor vital system information.
A range of embedded security features harden the device against attacks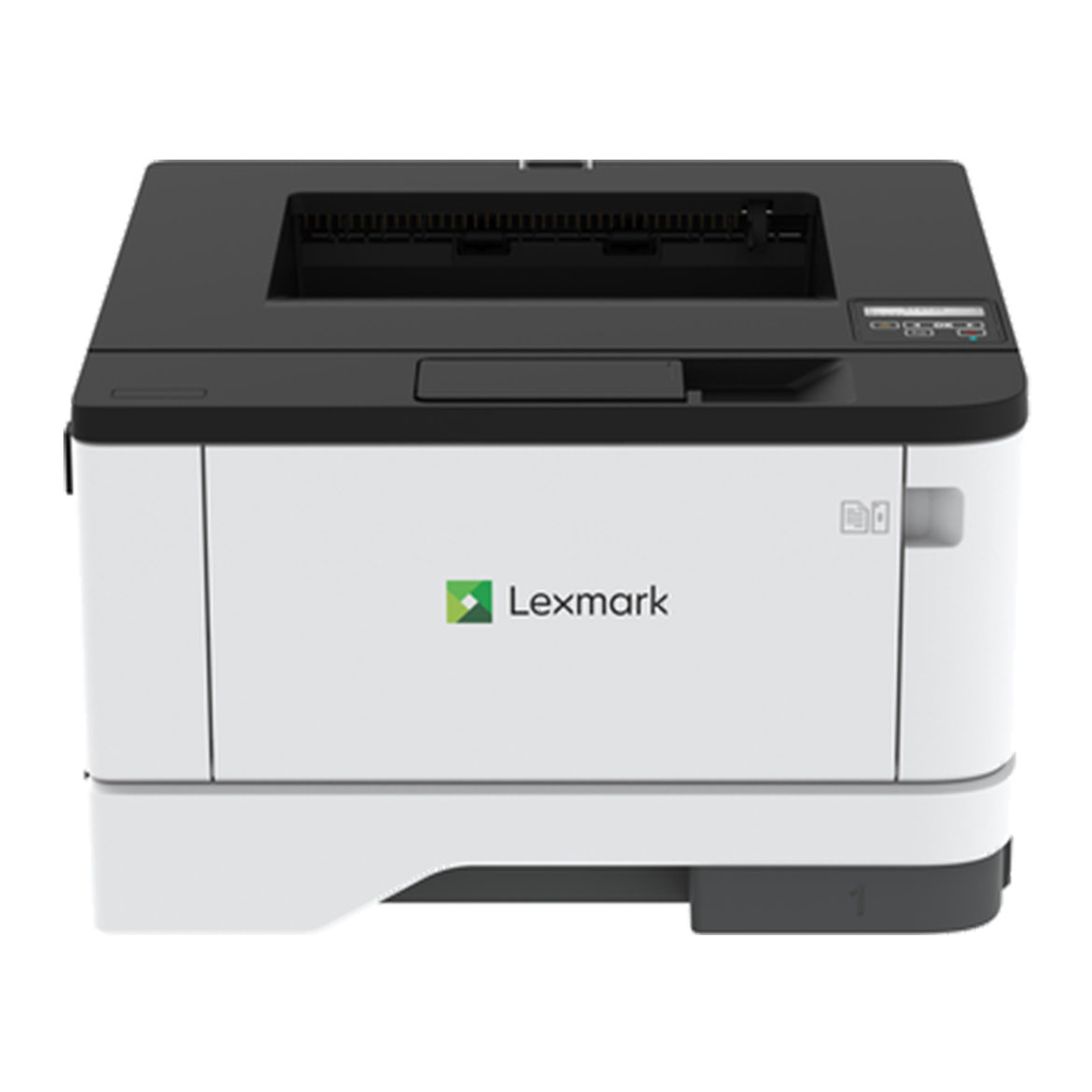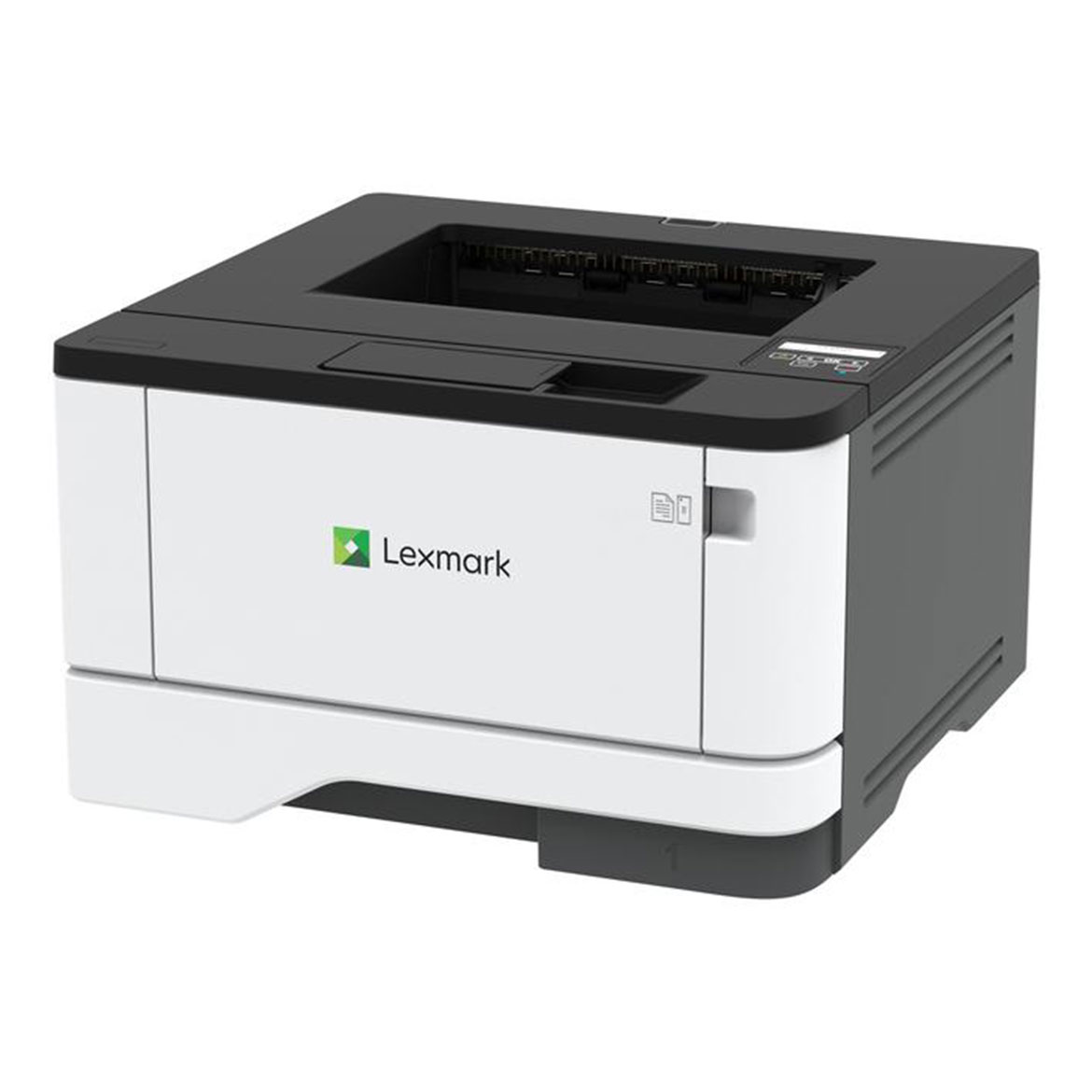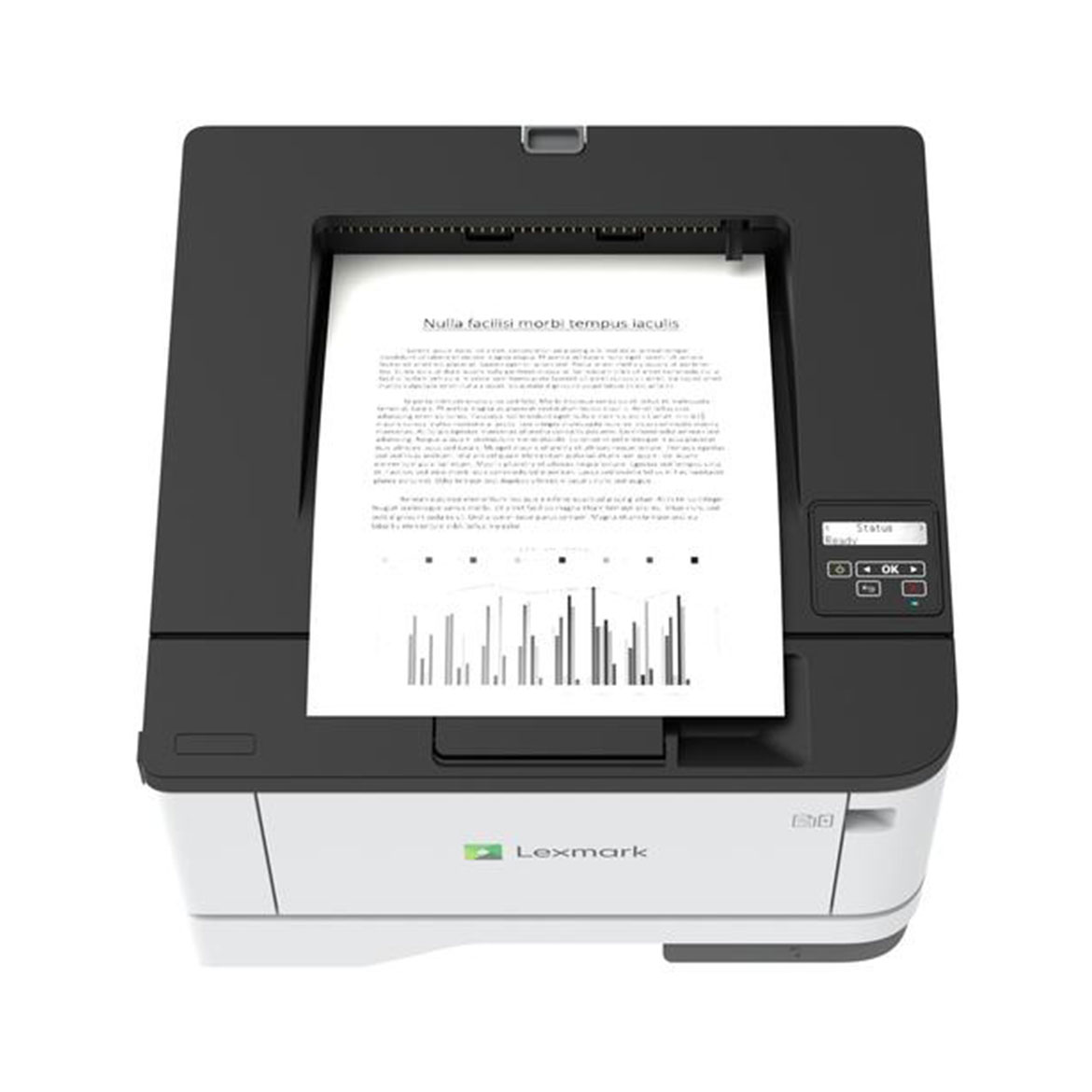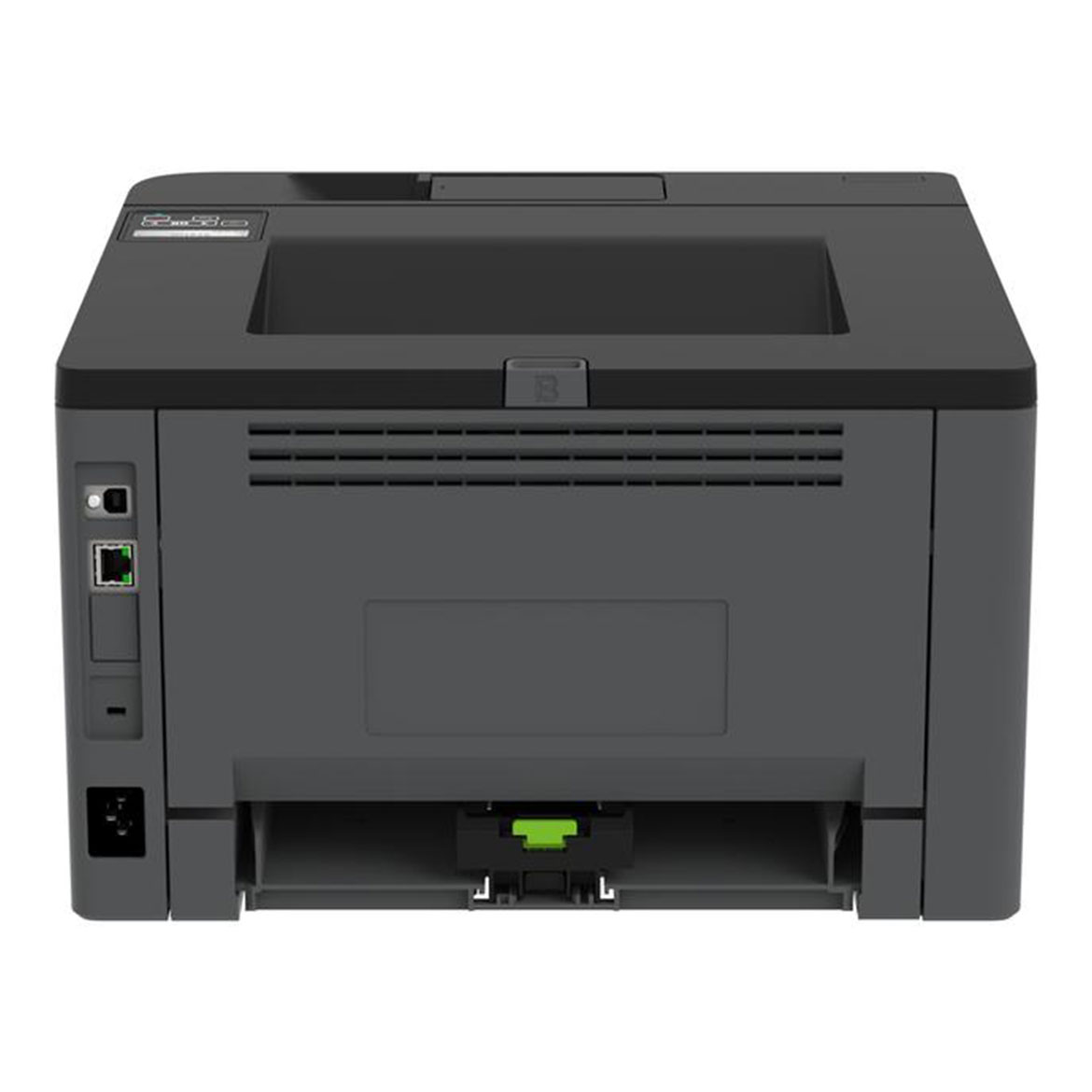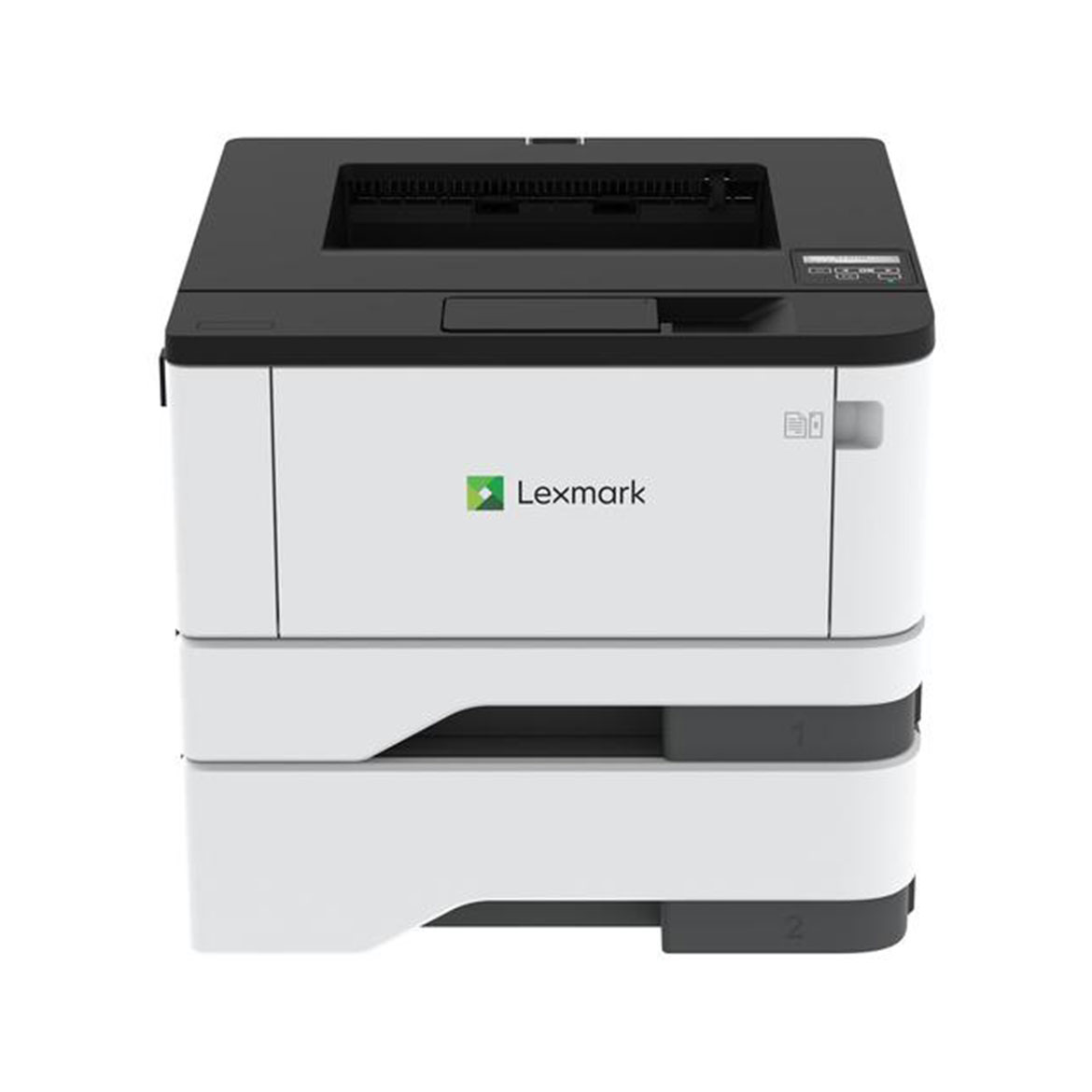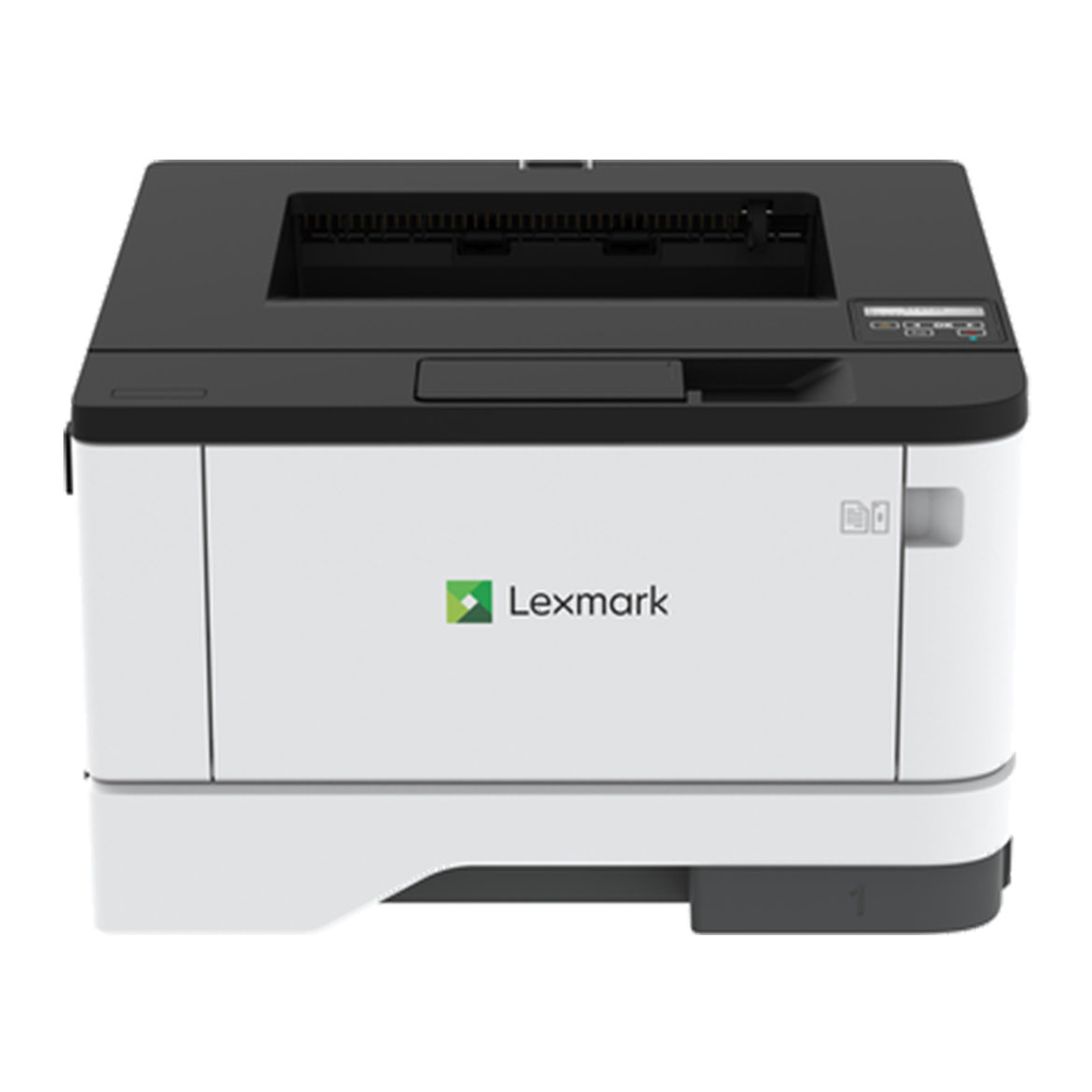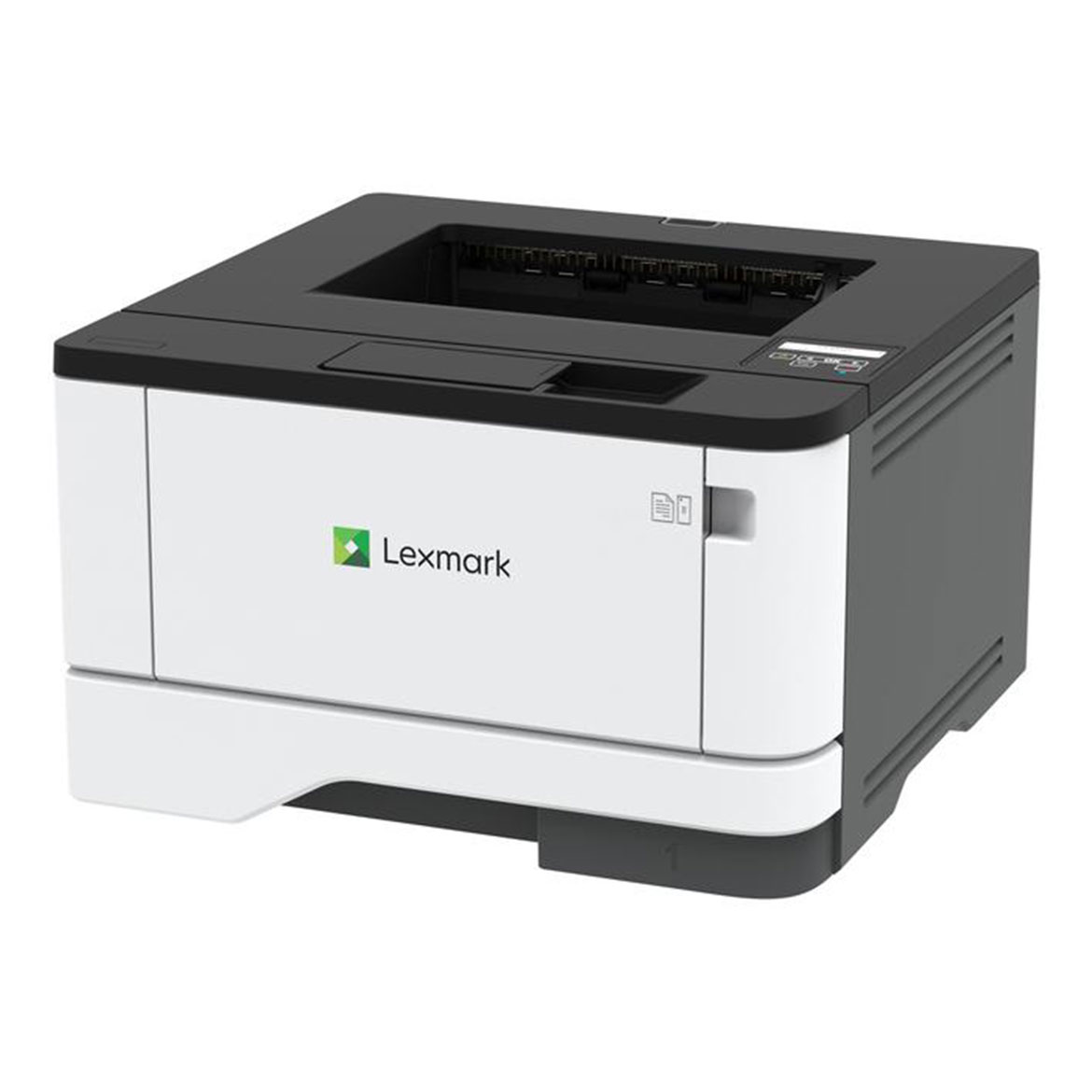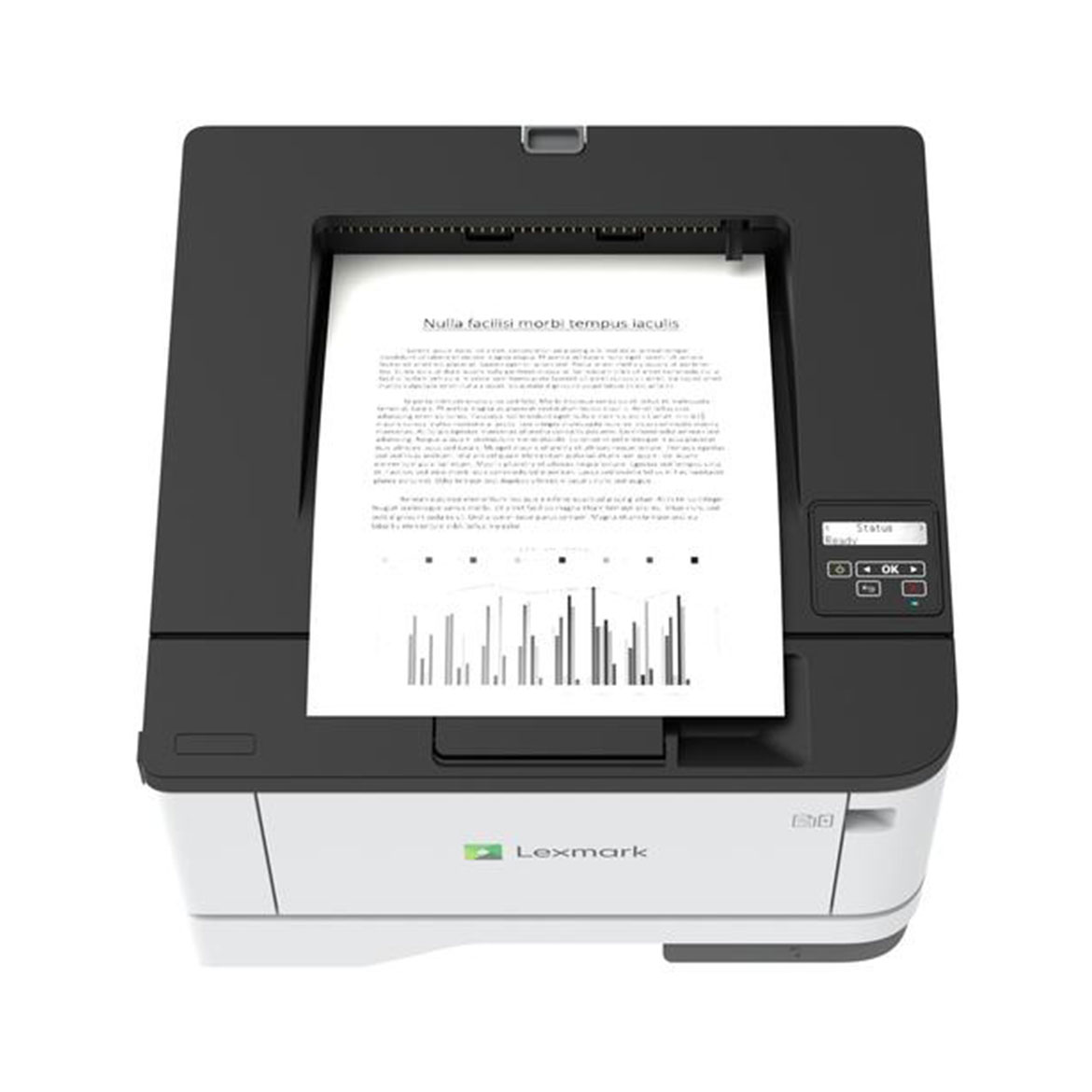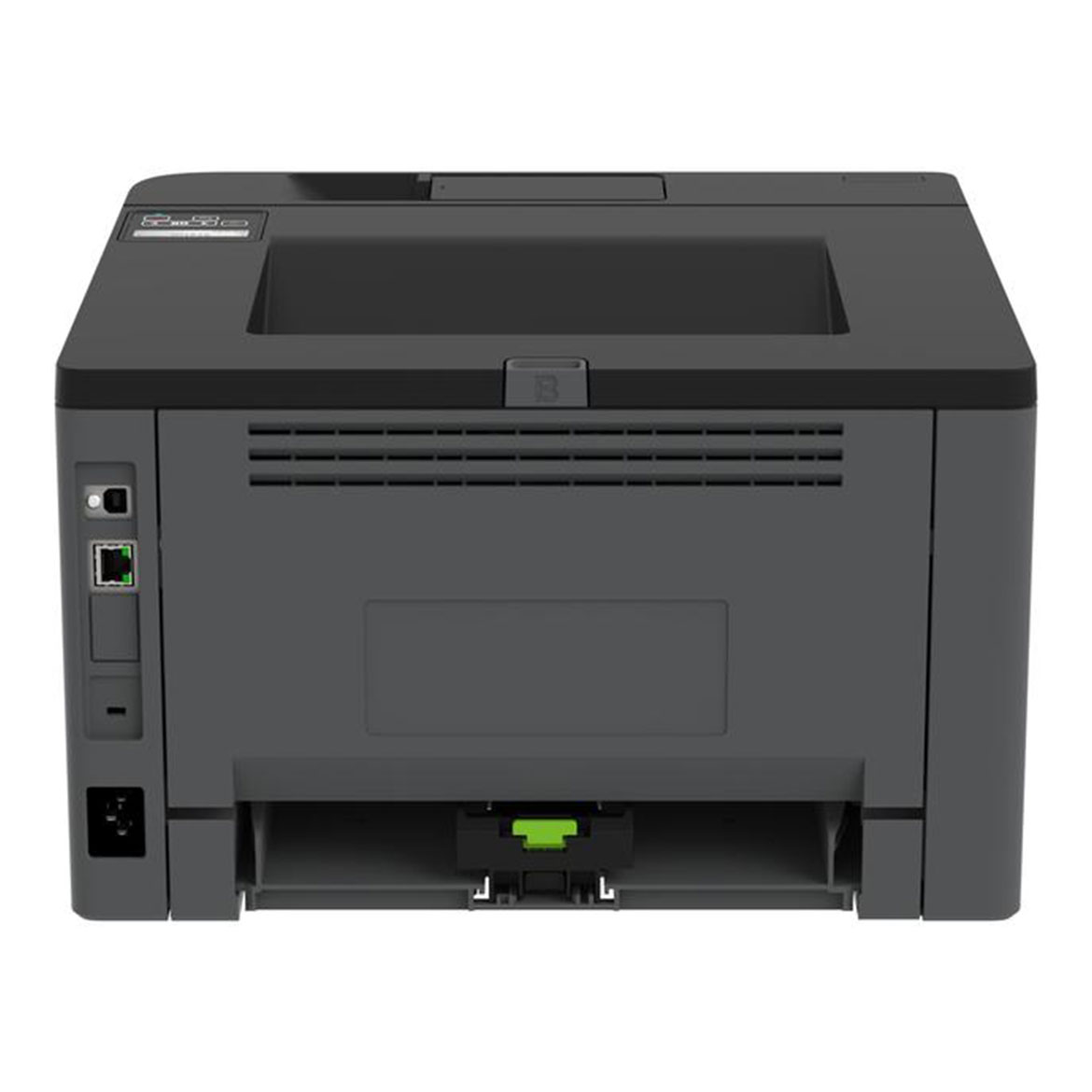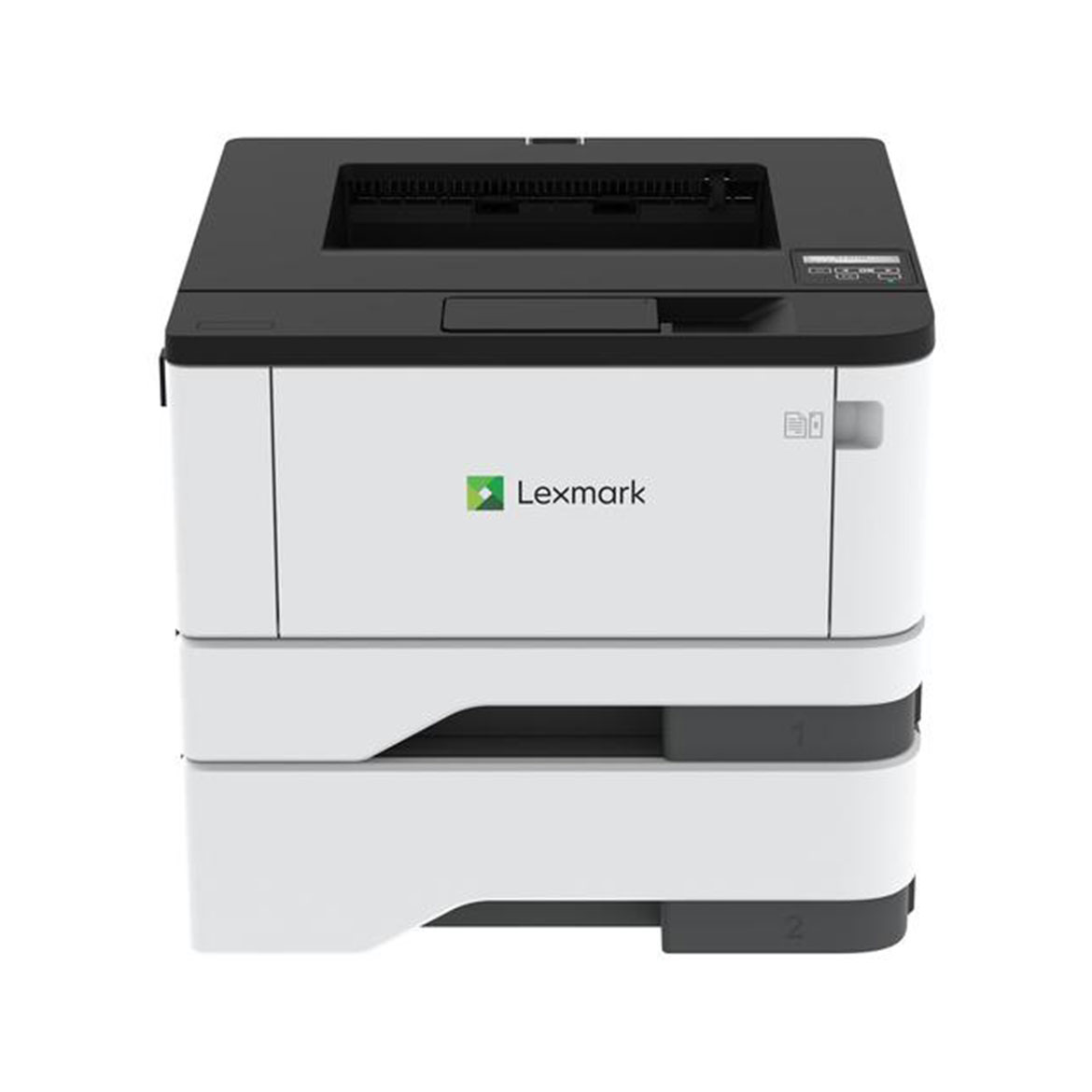 Lexmark MS821dn Desktop Printer
Game-changing efficiency with receipt and label printing
capabilities, plus Bluetooth® and WiFi connectivity
Satisfy your larger-workgroup print requirements without sacrificing on performance, reliability and security with the Lexmark MS821dn amd MS820 Series printers. delivering print speeds of up to 70 pages per minute, the MS821dn offers robust paper handling plus Ultra-High-Yield replacement toner and flexible input and output options add up to uninterrupted productivity.
Features
Long-life fuser and imaging components extend uptime and requires less maintenance
Powerful 1-GHz dual-core processor and up to 4.5 GB of memory printing at up to 70 ppm
Robust paper handling with reliable feeding of a wide range of media types and sizes
2.4" colour LCD lets you configure, interact and monitor vital system information
BLI PaceSetter award winner by Buyers Lab for Document Imaging Security
Rated EPEAT® Silver and ENERGY STAR® certified with features to reduce power consumption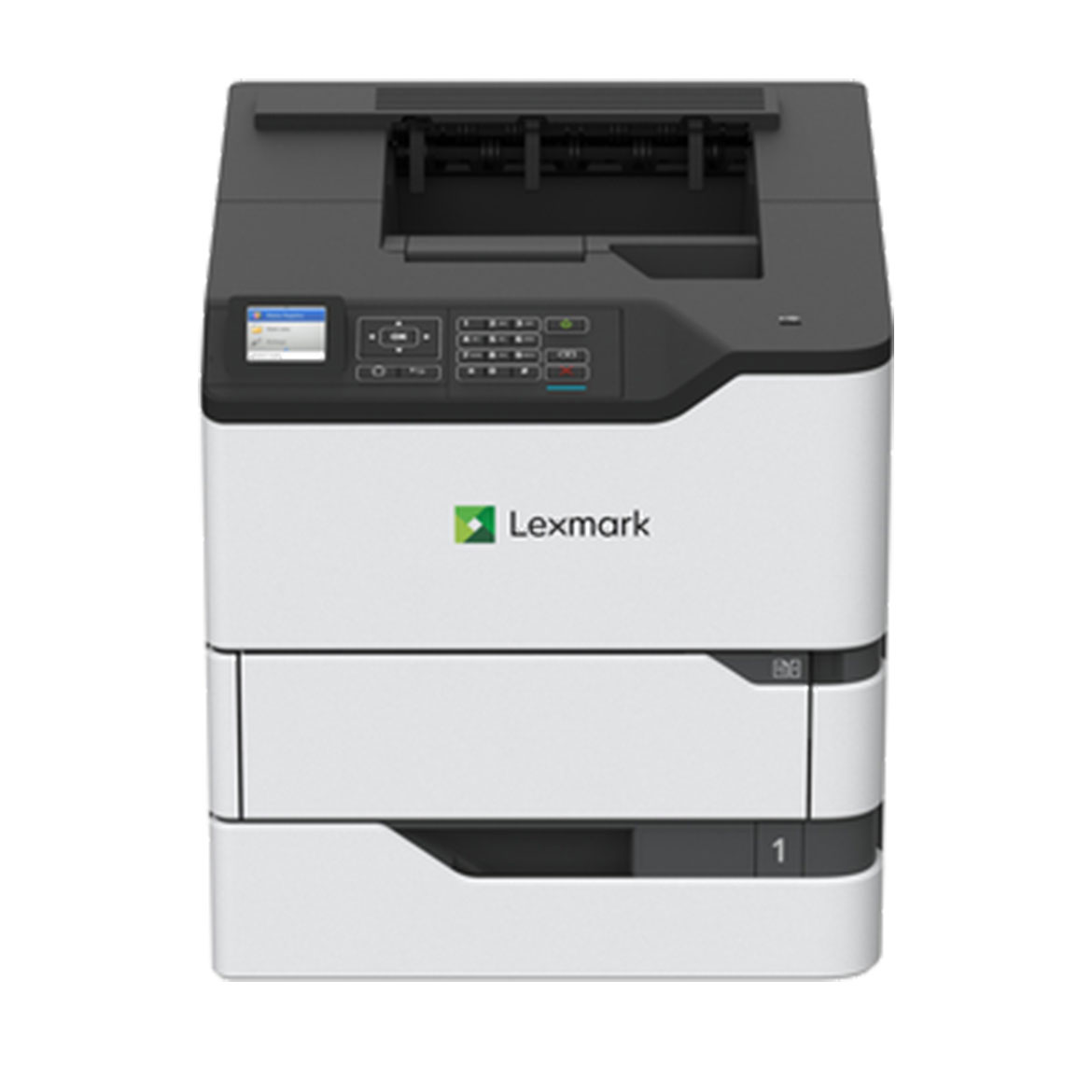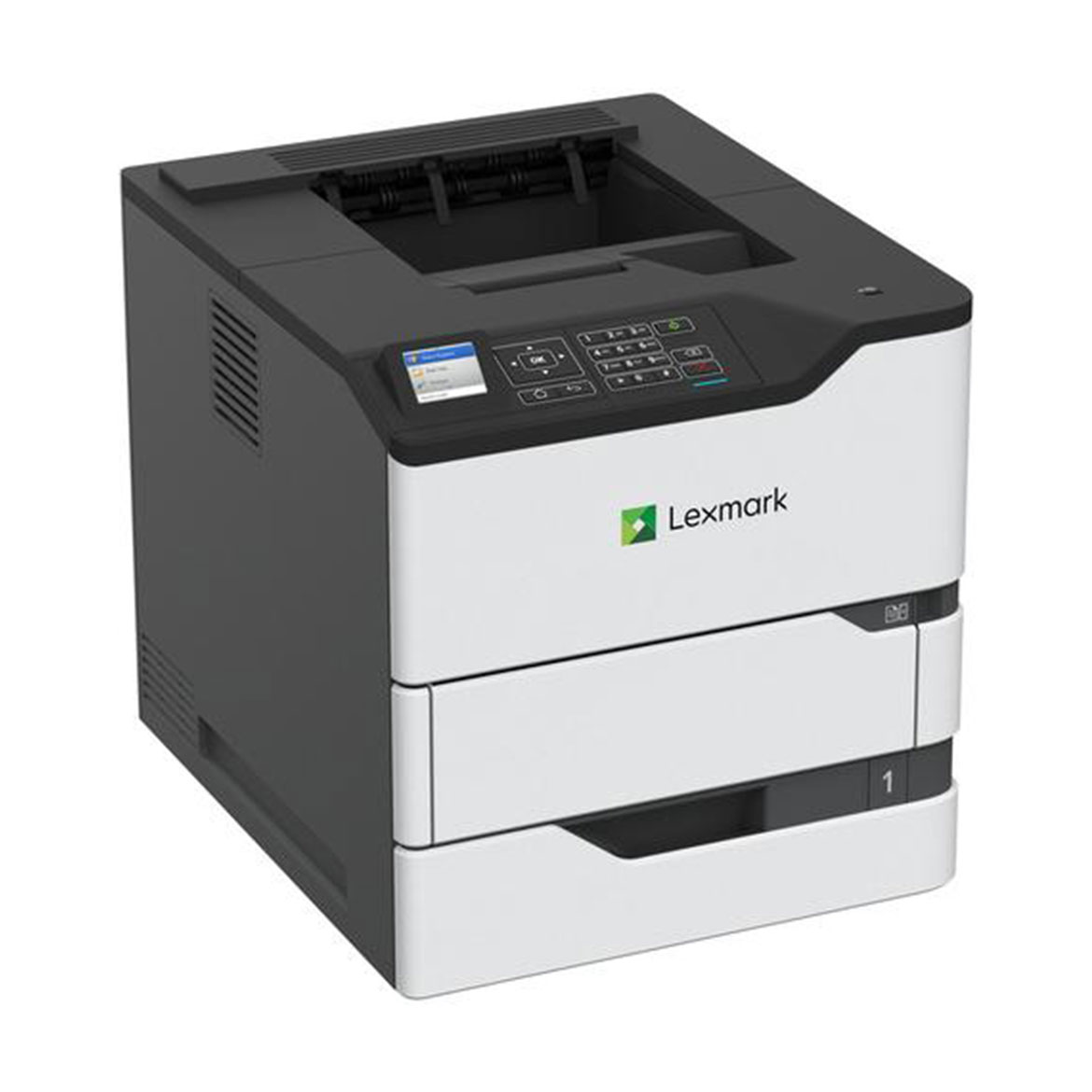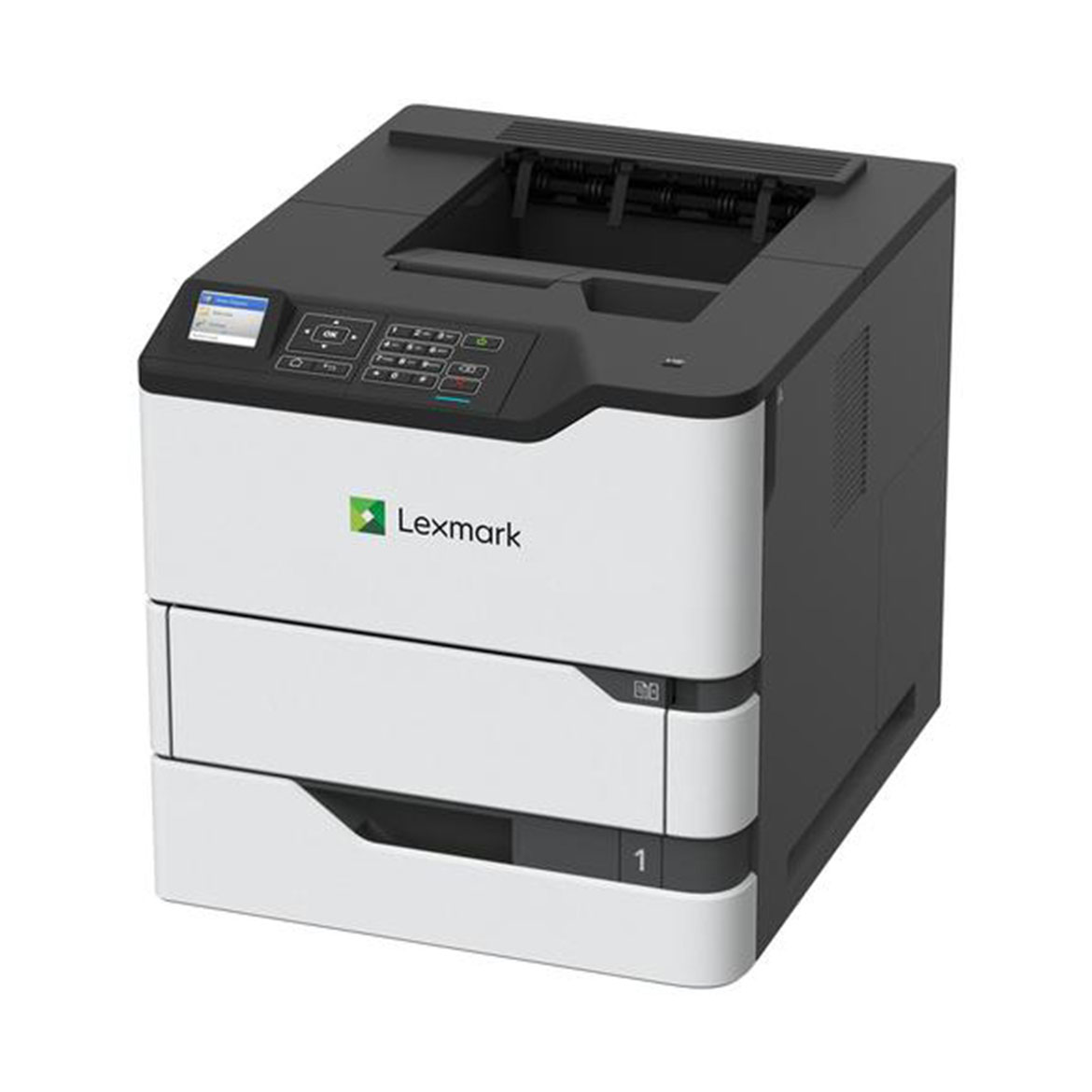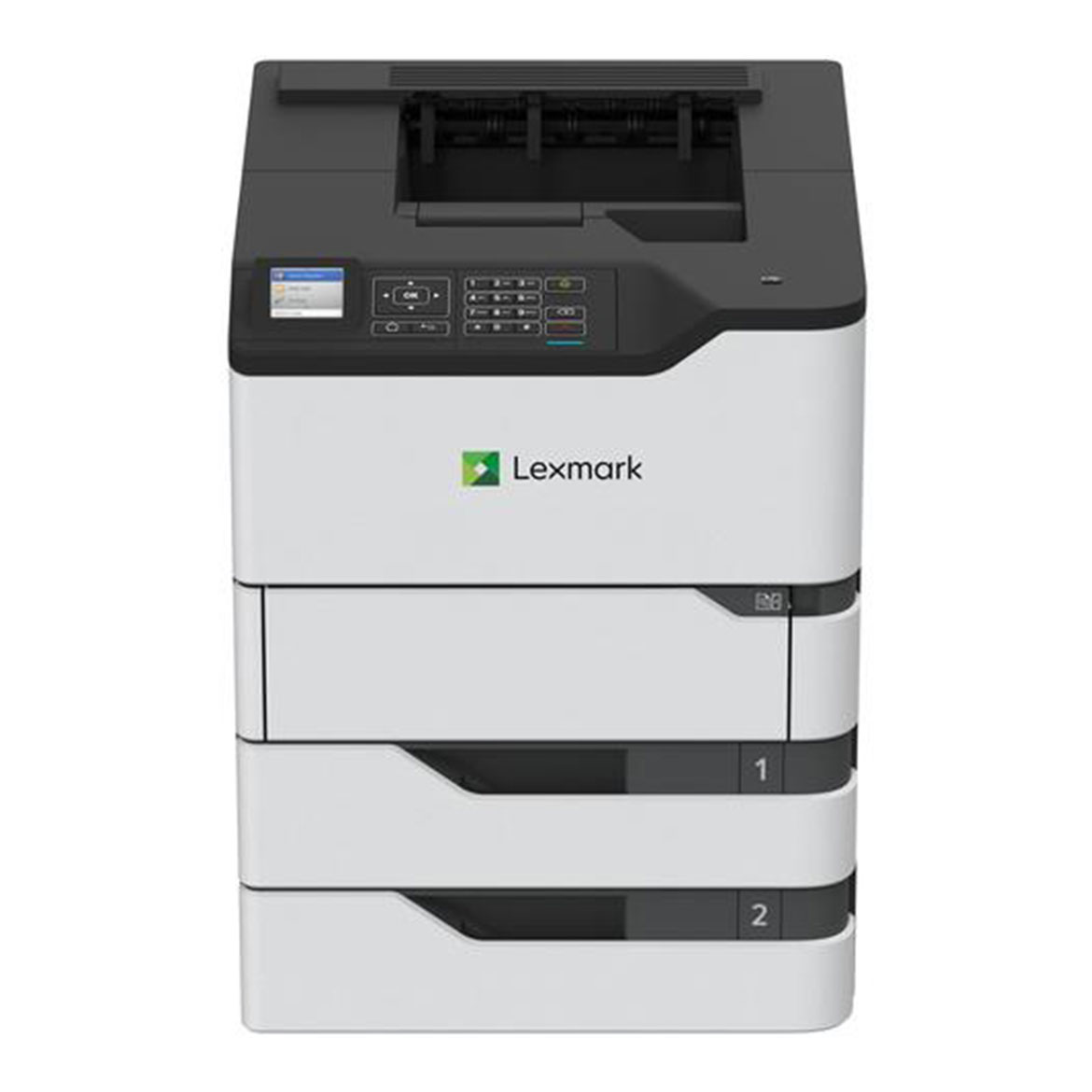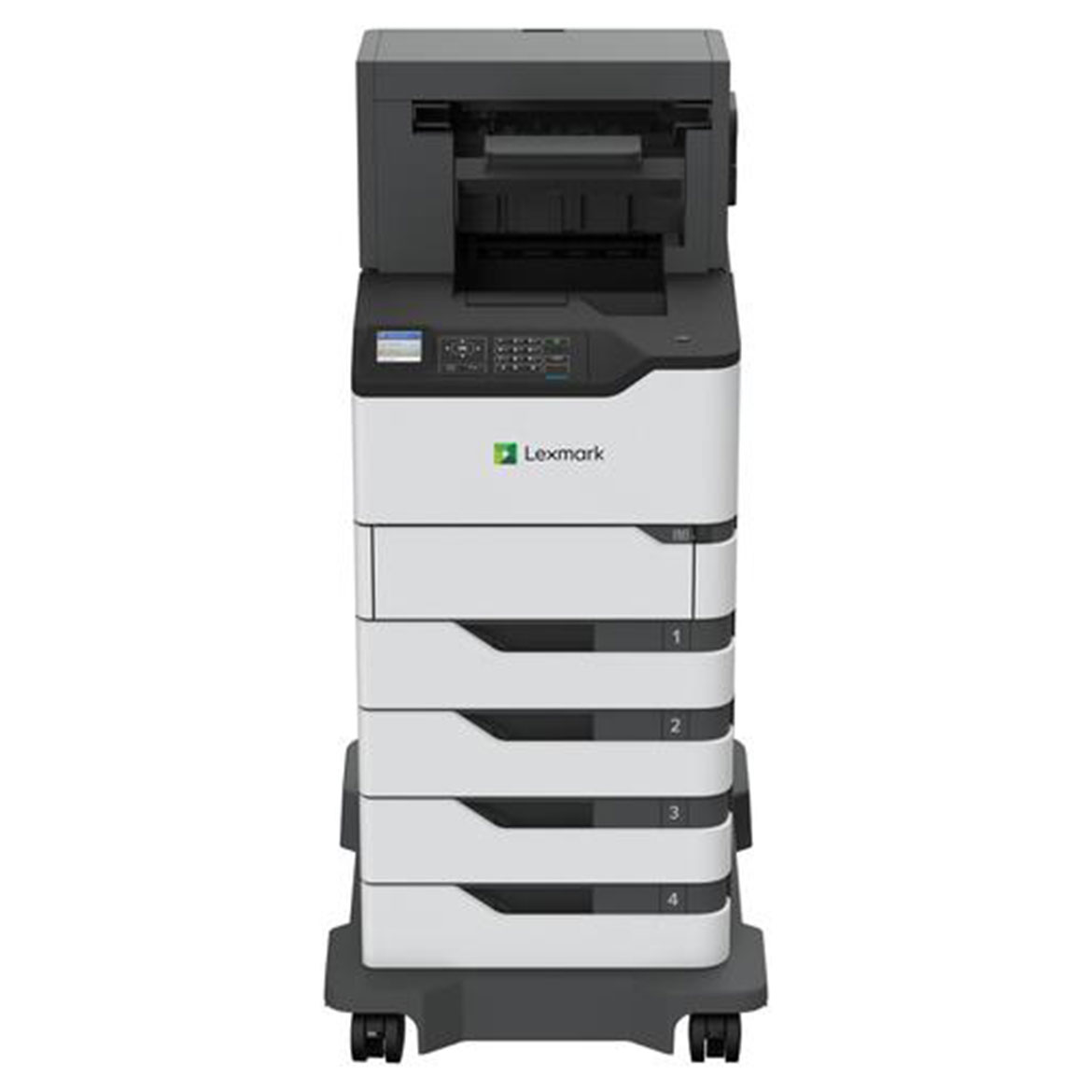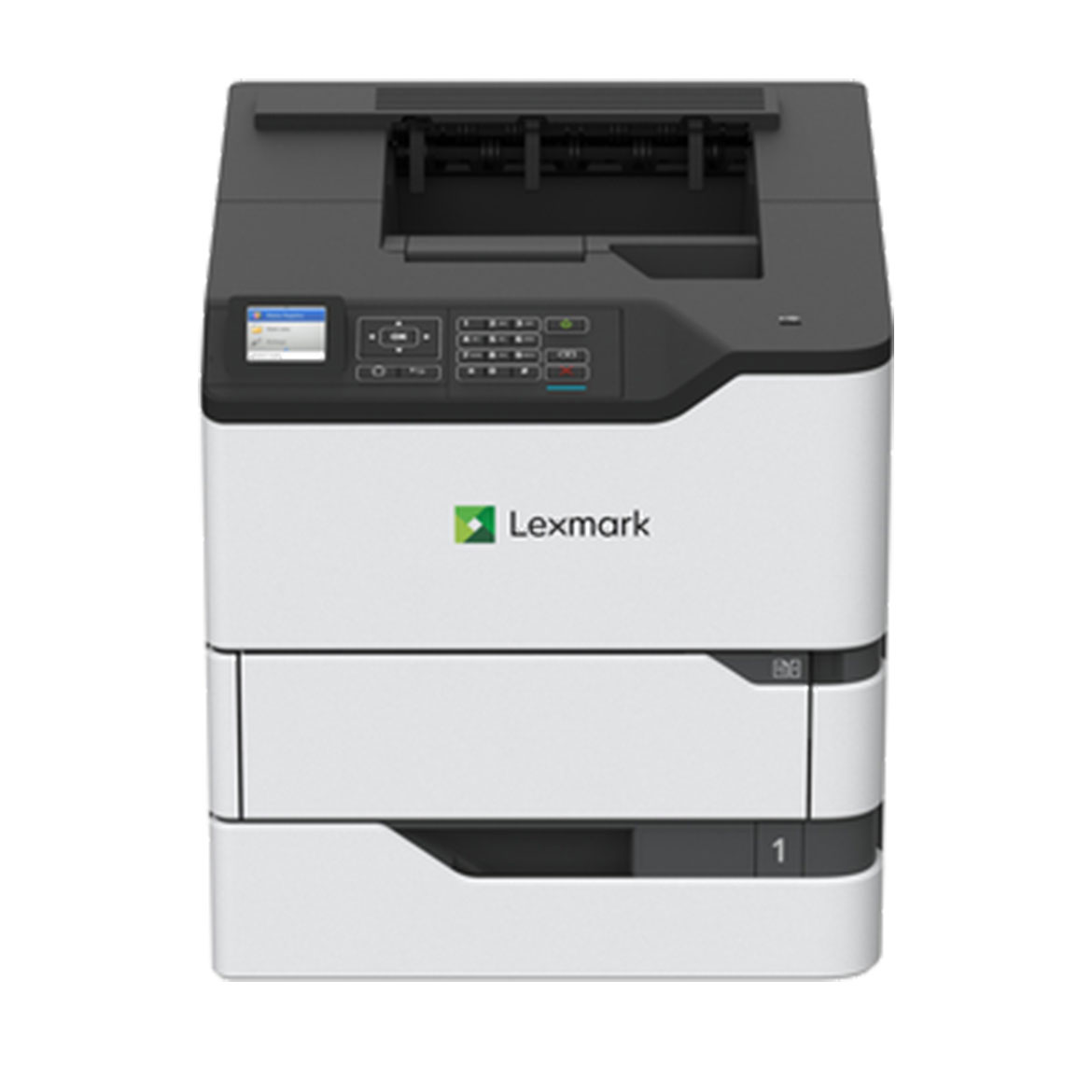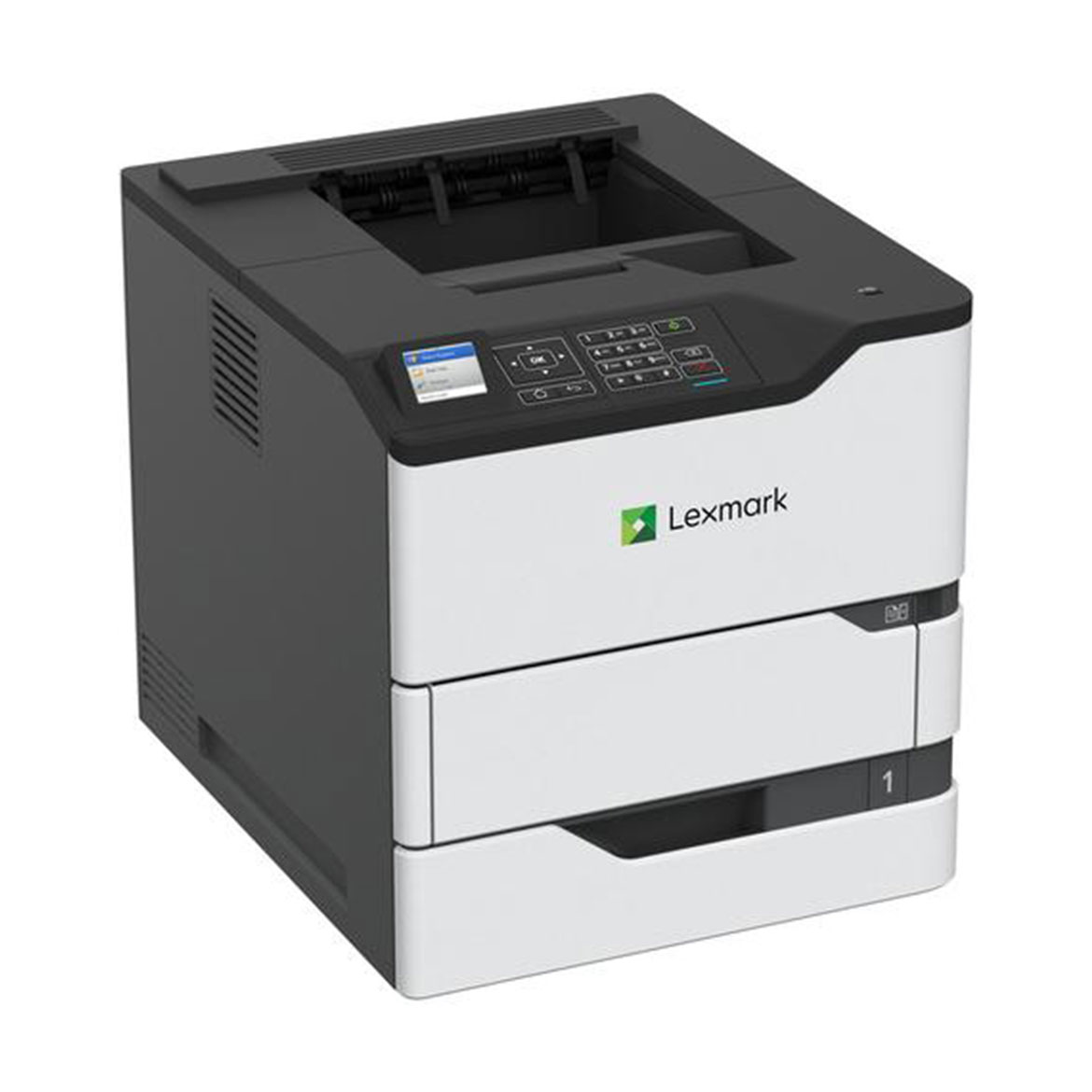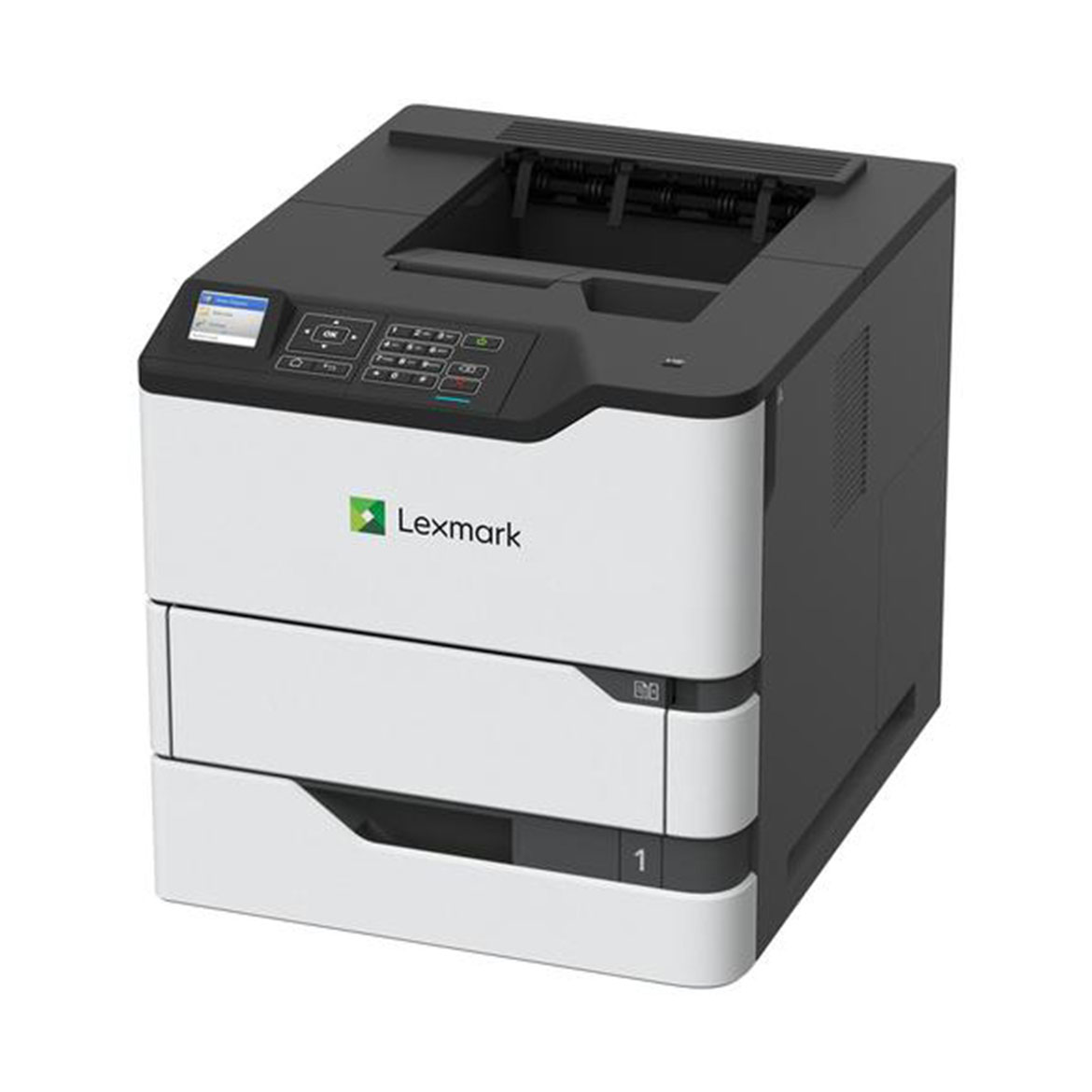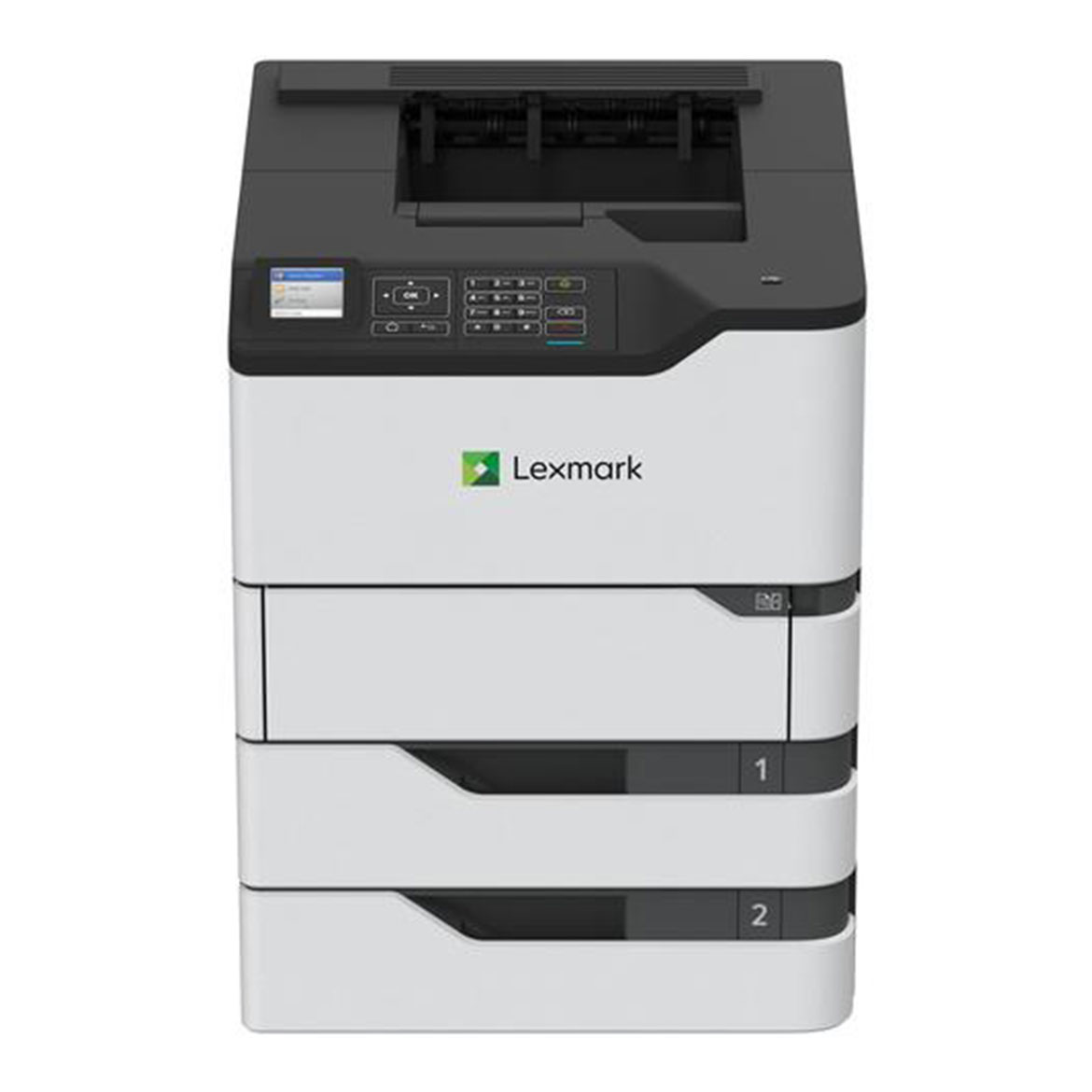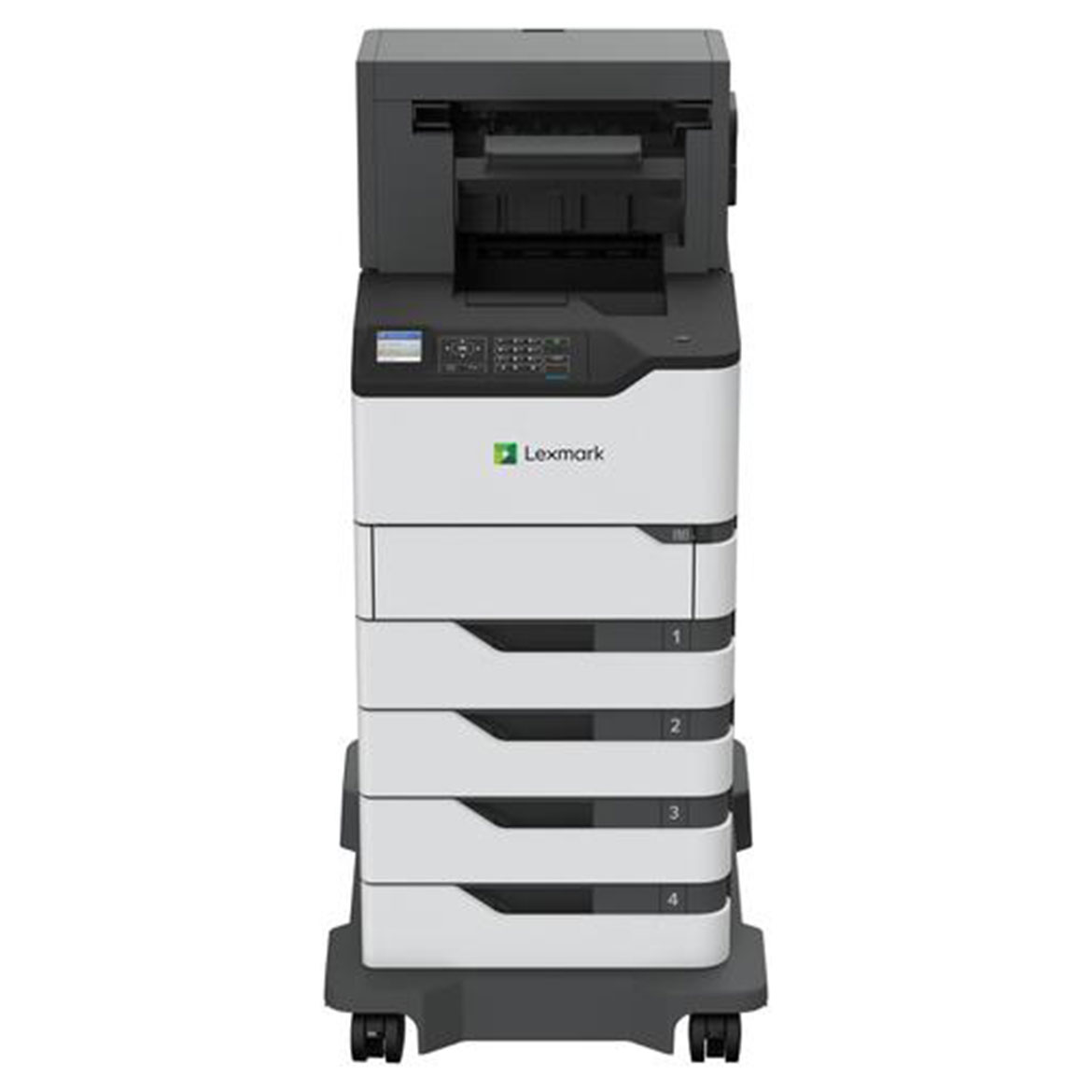 Discover our full range of Point-of-Sale Receipt Printers
from the leading brands you know and trust.
AM/PM can provide different models based on the unique needs of your business.
AM/PM Systems Sets the Standard for POS Support
Experience our exceptional live Customer Support services to complete our one-stop-shop POS Solution.